Letters to the Editor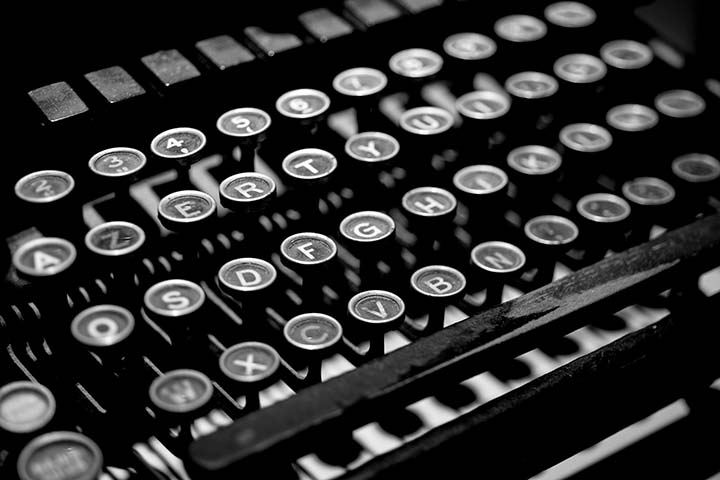 Anabel Sollinger
July 20, 2020 Ms. Sollinger writes regarding Senator Will Haskell's support of police accountability legislation.
On Friday June 5th, citizens in Westport marched in support of the Black Lives Matter movement, hoping to spread awareness for the need for increased police reform and accountability in the United States. Marching with them was Senator Will Haskell... (continue reading)
DAN McNEILL
June 14, 2020 Mr. McNeill, a former resident, writes about two-acre zoning.
Regret is a terrible thing. Having moved away from a town that we loved and that I dedicated a good deal of time to serving, I look back in regret not for the things I have said and done, but for the ideas I have left unsaid... (continue reading)
Brian Murray-Dalrymple
June 12, 2020 Mr. Murray-Dalrymple writes regarding racism and the schools.
Speaking as a 60s born Black man I partly disagree with the ideas of introducing books and material to teach kids about Racism, if we have the need to teach children in the school system to read books on being kind... (continue reading)
Cathryn Saldinger
June 7, 2020 Ms. Saldinger writes regarding racism and what can be done in town.
Systemic racism is real and it's not only a national problem, or a state problem. It is a local problem. We must ask ourselves what we as a town will do after this moment of protest passes. One thing the town can do... (continue reading)
Previous letters regarding budgets and the mill rate.
Ruth Israely
May 21, 2020 Ms. Israely writes regarding the Board of Finance.
Dear Board of Finance: Thank you for your service to our town. I am aware of tonight's special meeting, and though I cannot attend, I hope you will *not* take a vote on the town and school budgets tonight... (continue reading)
Gregg and Jenn Haythorn
May 20, 2020 Mr. Haythorn and Ms. Haythorn write regarding the Board of Finance.
Thanks for the coverage of this Town/District budget cycle. Curious that Weston Today attracted only letters expressing "criticism" of the BoF. If so, there's probably a worthwhile story just in that outcome, given the complexity of the issue... (continue reading)
Dr. James Maggio
May 20, 2020 Dr. Maggio writes regarding the Board of Finance.
A recent campaign of letters to the editor paint an unfair picture of Weston's May 7 Board of Finance meeting. In the early days of tabloid journalism, in order to avoid lawsuits, such uncensored and inflammatory assertions began with the disclaimer... (continue reading)
Lawrence Rehr
May 11, 2020 Mr. Rehr writes regarding the Board of Finance.
Anyone who listened through the entire 3 hours and 2 minutes of the meeting came away with the CLEAR UNDERSTANDING that the vast majority of the town's tax paying citizens, were overwhelmingly in favor of approving the budget requests AS PROPOSED... (continue reading)
Sarah Grigerick
May 8, 2020 Ms. Grigerick writes regarding the Board of Finance.
Passing a 0% budget - against the express will of town residents - during a national pandemic is not only fiscally irresponsible, it opens the town up to massive liability issues... (continue reading)
Ilene Richardson
May 7, 2020 Ms. Richardson writes regarding the Board of Finance.
Board of Finance Members: While I have upmost respect for the challenging task you face, and I appreciate all of the dedicated work you all have been doing, I am stunned by what I witnessed in the meeting tonight. As I listened in... (continue reading)
Previous Letters
Sean Martin
March 20, 2020 Mr. Martin writes regarding plastic ties left on the side of the road.
While we remain consumed by the C-virus, many Westonites have been walking and biking over the past few days to get exercise, and I suppose, to gain some release. I walked a half mile stretch on Old Hyde today, and picked up over a dozen... (continue reading)
Nina Daniel
March 16, 2020 Ms. Daniel writes regarding the Town and Education proposed budgets.
Given the current coronavirus crisis, I would like to respond to its likely impact on local issues, Weston real estate values, personal and family income, and residents' expectations of Town leaders in the midst of an evolving pandemic... (continue reading)
About Letters
When you send us a letter, please include your name and address. We will publish your name, but not your address. We will publish letters anonymously only if there is a compelling reason to do so, which we can discuss with you.
Please email letters to editor@westontoday.news.
We will not edit letters. Submission does not ensure publication. Letters containing potentially libelous content will not be considered for publication.
The views, opinions, and statements expressed in letters are those of their authors. They should not be construed as statements by, views of, or opinions held by Weston Today, its editor, publisher, or staff.