Letters to the Editor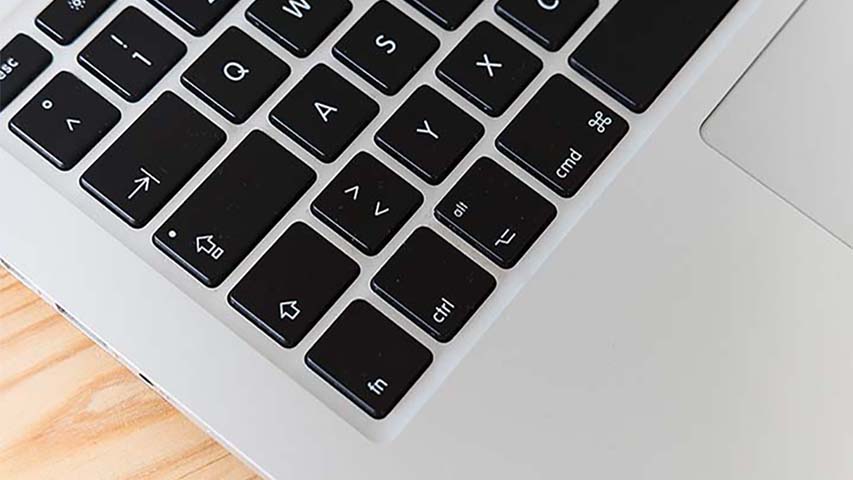 Terrina and Tony Huck & Family
May 14, 2021 Ms. and Mr. Huck write regarding the 911 call on a Black Weston resident.
We are reaching out to Walter Simpson, his family and all residents of Weston regarding the highly unfortunate circumstances and events Walter experienced in late 2019 … We regret the pain our call to the Weston police caused you and your family … (continue reading)
David Allon
May 12, 2021 Mr. Allon writes about disagreements between Lachat Town Farm and neighbors on programs and a new building.
A broad and far-reaching NIMBY attack has been launched against the Lachat Town Farm, which has become the heart and soul of Weston's community activity. If it succeeds, much of what we know and love about Lachat will cease to exist … (continue reading)
The Simpson Family
May 9, 2021 The Simpson family writes to thank those who supported them in a meeting of the Board of Police Commissioners.
Our family wants to thank everyone who attended the Weston Board of Police Commissioners meeting to support us, raise awareness about racial bias, and break down the walls of systemic racism in policing. WE THANK YOU for standing with us. WE THANK YOU for showing up not once but twice … (continue reading)
Marjorie Nieuwenhuis
May 8, 2021 Ms. Nieuwenhuis writes about an incident of apparent racial bias.
I watched last night's Police Commission public meeting pertaining to Walter Simpson with great interest but also anger, as the true elephant in the room is the unknown accuser. As many did I'm sure, we related Walter's experience to that of the Central Park incident … (continue reading)
Michael Liebow
May 2, 2021 Mr. Liebow writes an open letter to legislators about electric vehicle sales.
As a Connecticut resident and the owner of two EVs, with a third reserved, I am reaching out to you — yet again — in support of SB 127. I want to thank you for your support and consideration. SB 127 will make it much easier for our friends, family, and neighbors, interested in EVs... (continue reading)
Kirk Skodis
April 30, 2021 Mr. Skodis writes about a Black Weston resident's encounter with Weston police.
On November 21, 2019, Walter left his home and took the five-minute walk down to the corner where he waited for his 5-year old daughter's bus to bring her home as he did every afternoon. A Weston woman was driving by and noticed a Black man at the mailbox cluster. She dialed 911 … (continue reading)
S.W. Martin
January 31, 2021 Mr. Martin writes about the closing of Peter's Market.
Our family is both stunned and saddened to learn that Peter's Market is closing. Like others, we enjoyed the sandwiches, the high quality meats, and baked goods... (continue reading)
Republican Town Committee
January 30, 2021 The RTC writes about domestic acts of terrorism.
The past 10 months have been as upsetting, and unsettling, as any period in U.S. history. The coronavirus came to our shores and quickly grew to a global pandemic... (continue reading)
The Silbert Family
November 28, 2020 Richard Silbert and family write about an act of suppression of free speech and racial intolerance.
A member of our community came onto our property and cut down and removed a Black Lives Matter banner we had attached to our fence facing the street. Over the summer... (continue reading)
Rhett Zovich
November 27, 2020 Mr. Zovich corresponds graphically.
Mr. Zovich's illustration appears to comment on the aftermath of the 2020 presidential election. (continue viewing)
Carol Baldwin
November 20, 2020 Ms. Baldwin writes about noisy leaf blowers.
Have you experienced this? After a couple rainy, grey days, the sun is finally shining. It's a beautiful day in autumn. You decide to go outside to enjoy the sunshine and fresh air... (continue reading)
Letters about the 2020 Election
Heather Whaley
October 29, 2020 In support of State Representative Anne Hughes.
Appointments to the Supreme Court have pledged to deny women the right to bodily autonomy. They have opened the door to relinquishing hard-won rights and protections... (continue reading)
Greg Murphy
October 29, 2020 In support of John Shaban.
My name is Greg Murphy and I am a member of Weston's Board of Finance and have lived in Weston since 2001. I have had the pleasure of knowing John Shaban for 11 years... (continue reading)
Christopher Cosgrove
October 28, 2020 In support of Michelle McCabe for the State Senate.
Our state is facing unprecedented challenges that require unprecedented results from our legislators. Now is the time to look past career politicians for those who can deliver... (continue reading)
Harvey Bellin
October 25, 2020 In support of State Representative Anne Hughes.
Will all your 2020 election choices be candidates you truly respect and trust? Weston, Easton and Redding voters can re-elect a leader of proven integrity and character... (continue reading)
Joseph Colaprico
October 25, 2020 In support of John Shaban.
I encourage your readers to vote for John Shaban, candidate for Connecticut's 135th General Assembly District. John cares deeply for the families and communities of... (continue reading)
Dr. Dan Gilbert
October 24, 2020 In support of John Shaban, Tony Hwang, and Kim Healy.
In the upcoming election for state house/senate seats I'm supporting John Shaban, Tony Hwang, and Kim Healy. I hope you will too. They support Weston's control of its schools, its zoning... (continue reading)
Rachel and Laurie Gaugler
October 20, 2020 In support of State Senator Tony Hwang.
As a mother and daughter writing a letter in support of Tony Hwang, we want to share some of the qualities that impress us about him. Tony Hwang supports equality and empowerment of women! First... (continue reading)
Nathaniel S. Yordon
October 6, 2020 In support of State Representative Anne Hughes.
Anne Hughes was a leading voice in the last legislative session that delivered many wins for the environment including significant investment in offshore wind, the... (continue reading)
Karen Thorsen
October 6, 2020 In support of State Representative Anne Hughes.
State Representative Anne Hughes advocates for ALL of us. Always accessible, responsive, empathetic, she actively solicits input and turns needs into action. Her engagement... (continue reading)
Roger Longman
October 4, 2020 In support of Congressman Jim Himes.
I write this letter in support of Jim Himes for Congress. My reasoning is certainly based on Jim's positions...and his character. It also has to do with who—or what—he's running against... (continue reading)
Susanne Smith
September 28, 2020 In support of State Representative Anne Hughes.
When you think of a state legislator, what do you think of? I think of somebody who is totally dedicated to the communities she serves. Anne Hughes is just that kind of representative... (continue reading)
Maureen E. Hanley
September 28 In support of Senator Tony Hwang.
Senator Tony Hwang is someone who will show up to help and support you no matter the time of day or night. Let me tell you a personal story that demonstrates this... (continue reading)
Withheld by request
August 27, 2020 Regarding the reopening of Weston schools.
We all want schools to open, for children to learn in a social setting, and for life to return to some familiar version of normalcy. But what we want or, more precisely, what we wish for should not drive public policy during a pandemic. COVID-19 has its own agenda. (continue reading)
Anabel Sollinger
July 20, 2020 Regarding Senator Will Haskell's support of police accountability legislation.
On Friday June 5th, citizens in Westport marched in support of the Black Lives Matter movement, hoping to spread awareness for the need for increased police reform and accountability in the United States. Marching with them was Senator Will Haskell... (continue reading)
DAN McNEILL
June 14, 2020 Regarding two-acre zoning.
Regret is a terrible thing. Having moved away from a town that we loved and that I dedicated a good deal of time to serving, I look back in regret not for the things I have said and done, but for the ideas I have left unsaid... (continue reading)
Brian Murray-Dalrymple
June 12, 2020 Regarding racism and the schools.
Speaking as a 60s born Black man I partly disagree with the ideas of introducing books and material to teach kids about Racism, if we have the need to teach children in the school system to read books on being kind... (continue reading)
Cathryn Saldinger
June 7, 2020 Regarding racism and what can be done in town.
Systemic racism is real and it's not only a national problem, or a state problem. It is a local problem. We must ask ourselves what we as a town will do after this moment of protest passes. One thing the town can do... (continue reading)
Previous letters regarding budgets and the mill rate.
Ruth Israely
May 21, 2020 Ms. Israely writes regarding the Board of Finance.
Dear Board of Finance: Thank you for your service to our town. I am aware of tonight's special meeting, and though I cannot attend, I hope you will *not* take a vote on the town and school budgets tonight... (continue reading)
Gregg and Jenn Haythorn
May 20, 2020 Mr. Haythorn and Ms. Haythorn write regarding the Board of Finance.
Thanks for the coverage of this Town/District budget cycle. Curious that Weston Today attracted only letters expressing "criticism" of the BoF. If so, there's probably a worthwhile story just in that outcome, given the complexity of the issue... (continue reading)
Dr. James Maggio
May 20, 2020 Dr. Maggio writes regarding the Board of Finance.
A recent campaign of letters to the editor paint an unfair picture of Weston's May 7 Board of Finance meeting. In the early days of tabloid journalism, in order to avoid lawsuits, such uncensored and inflammatory assertions began with the disclaimer... (continue reading)
Lawrence Rehr
May 11, 2020 Mr. Rehr writes regarding the Board of Finance.
Anyone who listened through the entire 3 hours and 2 minutes of the meeting came away with the CLEAR UNDERSTANDING that the vast majority of the town's tax paying citizens, were overwhelmingly in favor of approving the budget requests AS PROPOSED... (continue reading)
Sarah Grigerick
May 8, 2020 Ms. Grigerick writes regarding the Board of Finance.
Passing a 0% budget - against the express will of town residents - during a national pandemic is not only fiscally irresponsible, it opens the town up to massive liability issues... (continue reading)
Ilene Richardson
May 7, 2020 Ms. Richardson writes regarding the Board of Finance.
Board of Finance Members: While I have upmost respect for the challenging task you face, and I appreciate all of the dedicated work you all have been doing, I am stunned by what I witnessed in the meeting tonight. As I listened in... (continue reading)
Previous Letters
Sean Martin
March 20, 2020 Mr. Martin writes regarding plastic ties left on the side of the road.
While we remain consumed by the C-virus, many Westonites have been walking and biking over the past few days to get exercise, and I suppose, to gain some release. I walked a half mile stretch on Old Hyde today, and picked up over a dozen... (continue reading)
Nina Daniel
March 16, 2020 Ms. Daniel writes regarding the Town and Education proposed budgets.
Given the current coronavirus crisis, I would like to respond to its likely impact on local issues, Weston real estate values, personal and family income, and residents' expectations of Town leaders in the midst of an evolving pandemic... (continue reading)
About Letters
When you send us a letter, please include your name and address. We will publish your name, but not your address. We will publish letters anonymously only if there is a compelling reason to do so, which we can discuss with you.
Please email letters to editor@westontoday.news.
We will not edit letters. Submission does not ensure publication. Letters containing potentially libelous content will not be considered for publication.
The views, opinions, and statements expressed in letters are those of their authors. They should not be construed as statements by, views of, or opinions held by Weston Today, its editor, publisher, or staff.