Funds raised in Weston in the ongoing effort to support sister city Siversk, Ukraine provide stipends to medical professionals who deliver care to the embattled city's residents.
In the photo above, Alexei Vorobyov, head of Siversk's military administration, visits a clinic where residents receive medical and dental attention. The city's lone hospital was the target of Russian artillery in July.
On November 2, Mr. Vorobyov and First Selectwoman Samantha Nestor met again virtually to discuss current needs in Siversk, including planning for two-week retreats in the mountains for Siversk schoolchildren, a brief respite from war and a chance to reconnect with long-separated friends and teachers.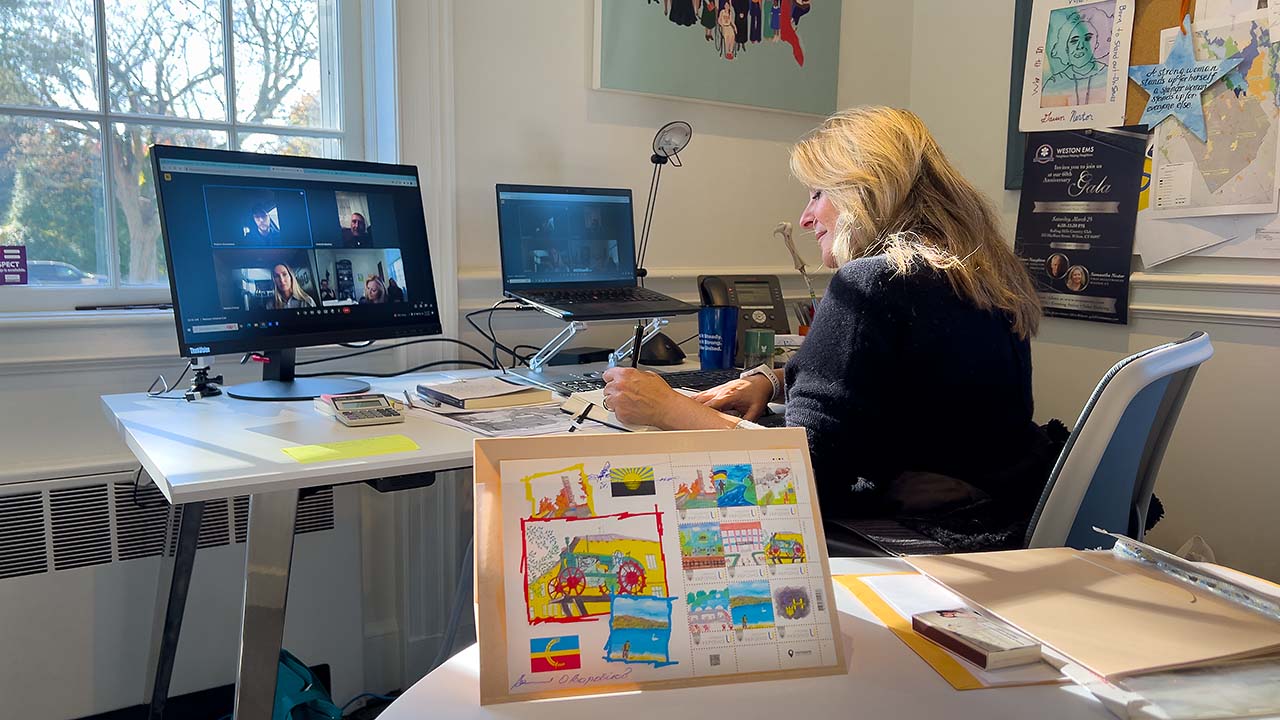 Weston Today photo
In the foreground of the photo above, taken during the meeting, a display of stamps hand-created by Siversk children. The committee organizing the Weston fundraising effort plan to auction a set of the stamps, each signed by a child, to raise more money.
The needs of children remain a priority for Mr. Vorobyov, even though none remain in the city itself, but are instead dispersed to safer parts of the country.
Ms. Nestor immediately accepted his invitation to virtually meet some of the children in December, and the two discussed the possibility at some point of connecting Siversk and Weston children the same way.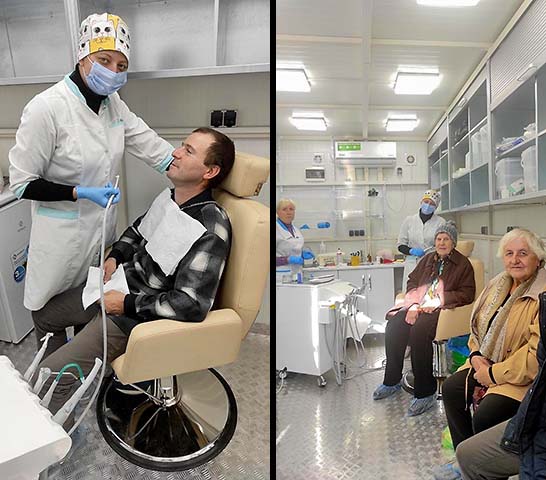 Contributed photos
Related Stories:
October 13, 2023: New Aid for Siversk and Its Children
September 28, 2023: An Urgent Plea From Siversk
July 28, 2023: First Weston Aid to Siversk Set for Delivery
June 30, 2023: Weston and Siversk: Partnership, Friendship
June 26, 2023: Siversk Partnership to Launch
May 17, 2023: Weston, Siversk in Sister City Partnership