Q&A: Budgets and Taxes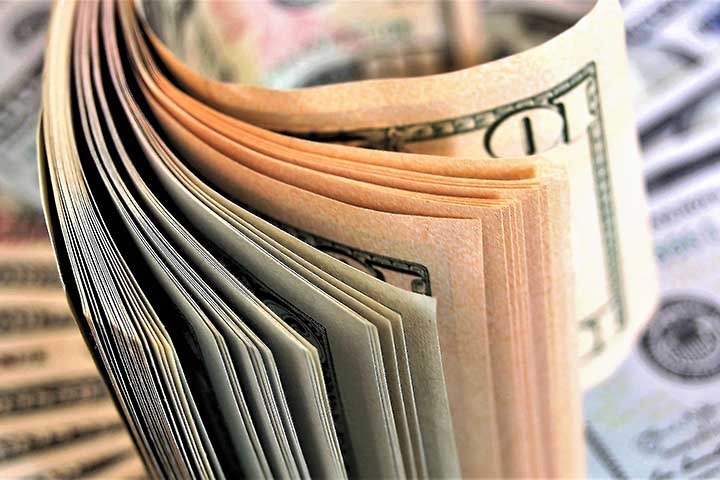 March 1, 2019 — The Board of Finance takes up proposed Town and Board of Education budgets next week, so here is a summary of the issues they will tackle. The Q's and the A's:
Get to the point. Are my property taxes going up?
Probably, unless your property value dropped so much in the revaluation that it offsets a higher mill rate.
The mill rate could go up by about 11 percent to accommodate the reduced Grand List and current budget requests. That doesn't mean your tax bill would go up by that much, since what you actually pay depends on your new valuation.
The Board of Finance can't do anything about the Grand List, but they can do a lot about budgets, so it's too soon to predict the ultimate mill rate. Plus, other fiscal threats may come into play. More on those in a second.
Why is spending going up, and by how much?
Even after reductions to several costs, the proposed Town budget rises by 3.3 percent, partly because of contractual wage increases, partly because of a last-minute increase in mandatory retirement fund contributions.
Is that why they're closing the transfer station?
The Town is not closing the transfer station, but they do plan to cut losses by reducing its hours of operation and charging more per bag. More on that toward the end of this article.
What about the school district budget?
The Board of Education proposes a $2 million increase to its operating budget, plus $1.4 million in big-ticket items that need repair or replacement next year.
Most of the higher operating costs are due to contractual wage increases and higher benefit costs.
What about the 'List of 17' cuts?
That is a list of items the school district administration says it will have to cut if its approved budget comes in less than requested.
The Board of Education already cut part of one item by eliminating a teaching position.
Some of the potential cuts involve eliminating advanced learning programs. Some could require increasing class size guidelines, which doesn't automatically mean larger classes. Some potential cuts, according to the administration, would cause larger actual class sizes. One, they worry, would also break the team model at the Middle School.
Superintendent Dr. William McKersie emphasizes that the district has already kept spending as low as possible without "touching the classroom," which he says would no longer be possible if the budget request is reduced.
But what about administrators?
The Board of Education has not proposed reductions in administrator positions.
Will the Board of Finance cut these budgets?
We will find out soon. This is a good time to point out that the Board of Finance only proposes budgets to voters. You decide.
Other Fiscal Threats
As if the Grand List decline were not enough, the Board of Finance may choose to anticipate the potential impact of two pieces of proposed State legislation, neither of which is likely to be voted up or down before Weston's budgets are set.
One is a bill that would take away the Town's ability to tax motor vehicles. That only sounds like welcome relief. You would still pay vehicle tax to the State, which would then distribute all or most of the money elsewhere.
This would cost the Town $3 million that would have to be found in other sources. Realistically, the only remaining source is real estate property taxes.
The Board may also find it necessary to factor in the potential impact of the governor's proposal to have towns assume part of teacher fund contributions. That, estimates say, would drain Weston coffers by more than one-quarter million dollars this year, and by nearly $1 million in fiscal year 2021-22.
You've given me a headache. What about the transfer station?
Revenues at the transfer station don't meet its costs. The Town will lose about $100 thousand running it this year, and possibly double that amount two years from now.
To approach break-even, the Board of Selectmen voted to increase the price of refuse bag stickers and reduce operating hours. Sticker prices will rise from $1.50 to $2.50.
At this point, the only firm decision about schedule is that the hours won't change on Saturdays, when the station is most used by residents and open almost all day. During the week, it may only be open a total of eight hours, likely on two half-days. So far, no final decisions have been made.
It's a touchy subject for some. Jobs would be affected. It's also complicated. Everyone pays for the transfer station, even though most homes use residential haulers. Some haulers bypass the transfer station altogether, which deprives the Town of fees. In addition, the contract for the company that takes refuse out of the station is about to increase significantly. And, instead of getting paid for recyclables, the Town will soon be charged to take them away.
What Comes Next?
The Board of Finance discusses the Town proposed budget on March 4 and the Board of Education budget on March 6. Either of those meetings could spill over to the next day if more time is needed.
The Board will hold a public hearing on all budgets on March 26.