Mark Blake Honored as Citizen of the Year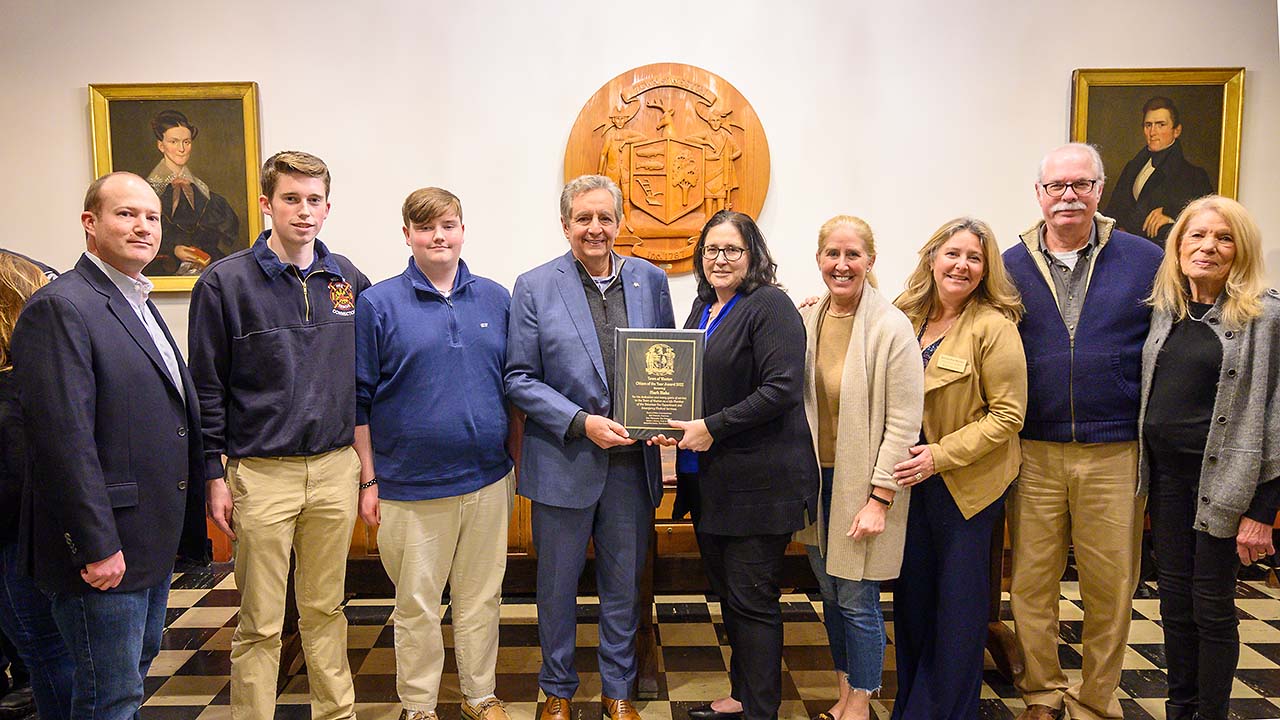 Photos: Weston Today
A large Town Hall audience gathered on Monday evening as the Board of Police Commissioners honored the late Mark Blake as Weston's Citizen of the Year.
Commission vice chair Jess DiPasquale opened the event by noting that the award has now been presented for 25 years. First Selectwoman Samantha Nestor spoke for the town, citing Mr. Blake's service with the Weston Volunteer Fire Department and Volunteer EMS for over 30 years, as well as service with Westport EMS.
"To me," she said, "what set Mark apart was really his humbleness. He passionately served everyone, and he also helped the helpers. We were blessed to have him in our community."
Mr. Blake's wife, Eileen, spoke briefly, as did his sons Ryan and Liam and brother Terry. Ms. Blake said, "Mark always said 'family first.' When you think about it, family isn't just the people you live with. It's the whole community."
Paul Deysenroth, a longtime member of the WVFD and EMS, also spoke of community, after noting that when he was hospitalized in the summer, Mark Blake was the first to visit, and largely took charge of Mr. Deysenroth's care.
"We are all family here in Weston," said Mr. Deysenroth. "When you need to depend on somebody, you have brothers and sisters to take care of you."
Chief John Pokorny spoke for the fire department and thanked the Police Commission for honoring Mr. Blake. EMS Chief Michael Schlechter did the same for his service, saying, "Mark had an impact on us, and will for years to come."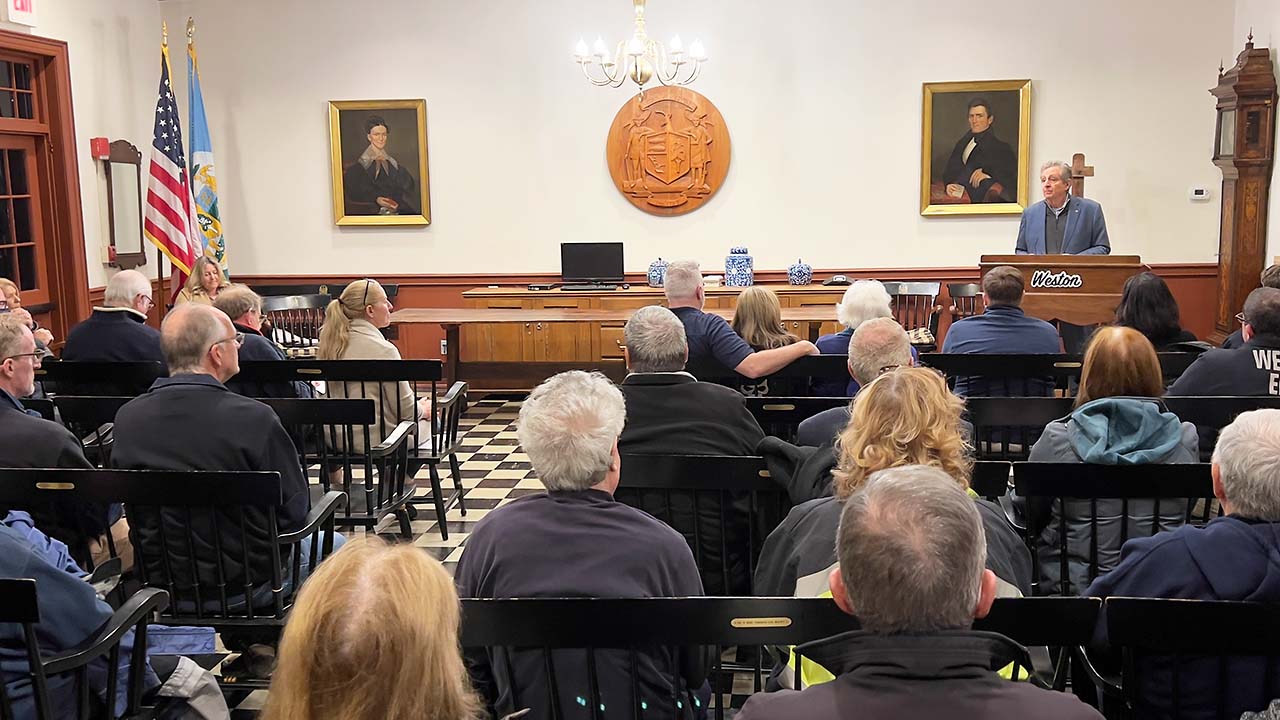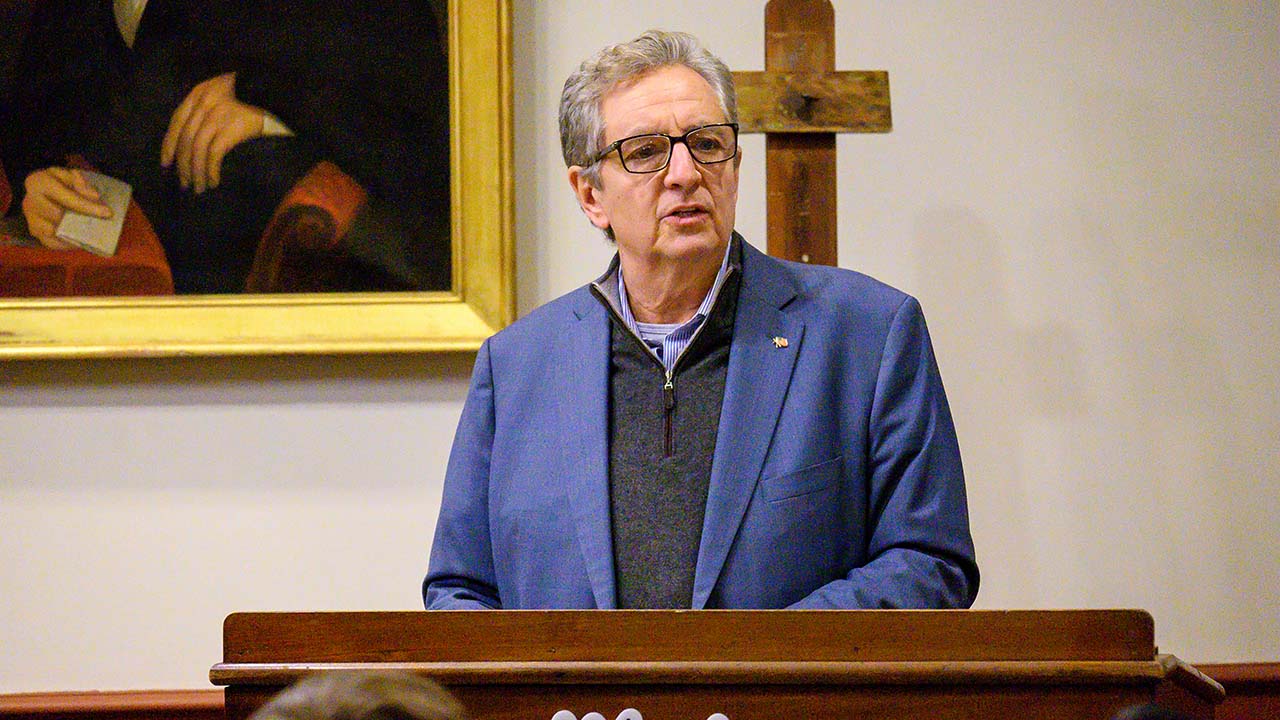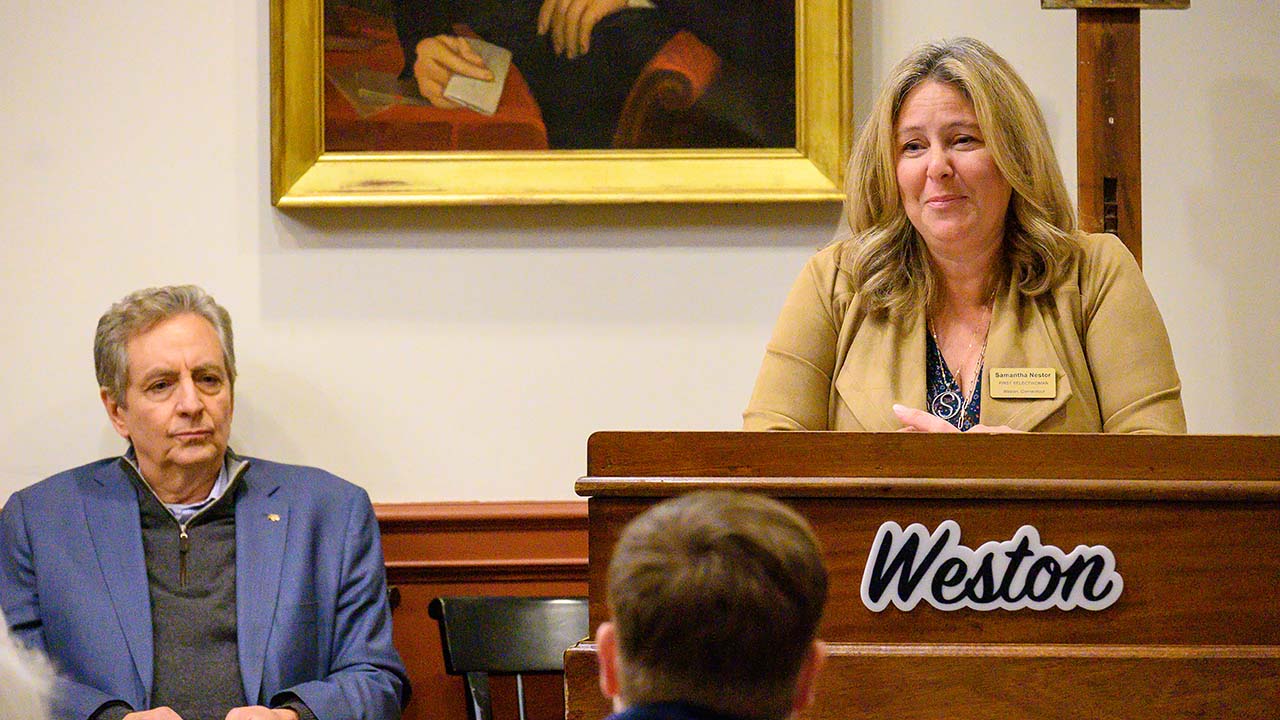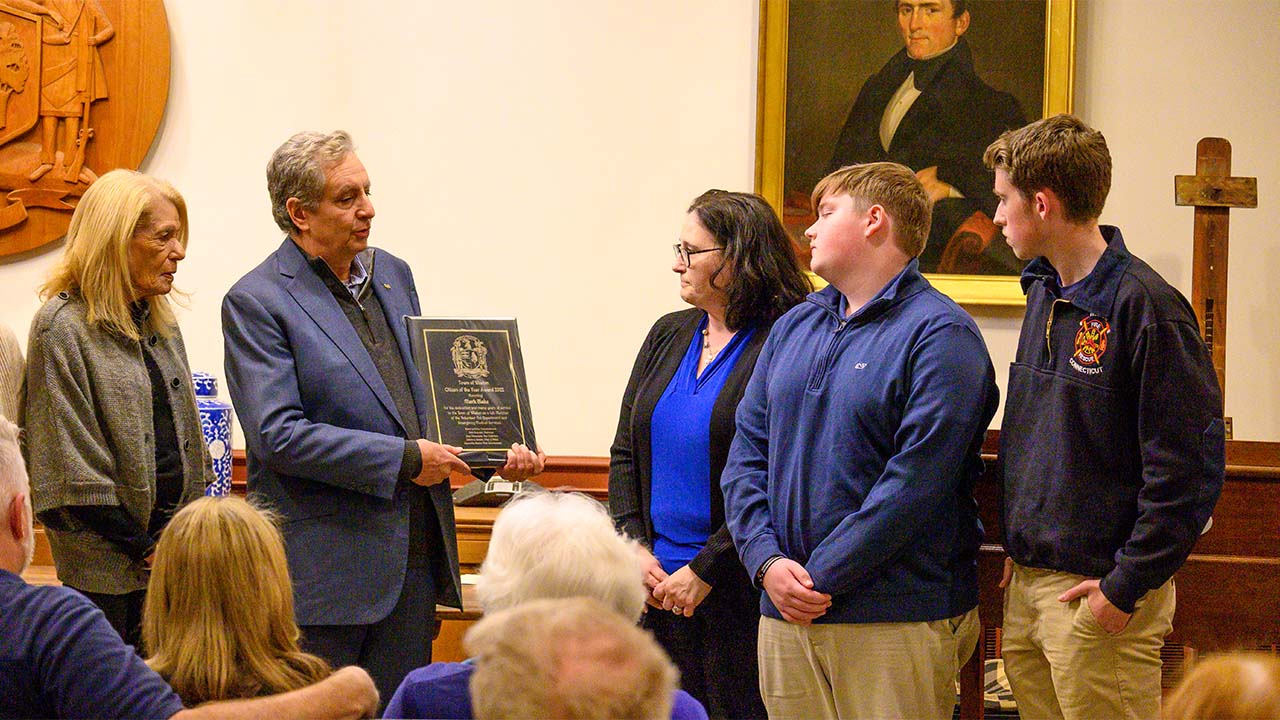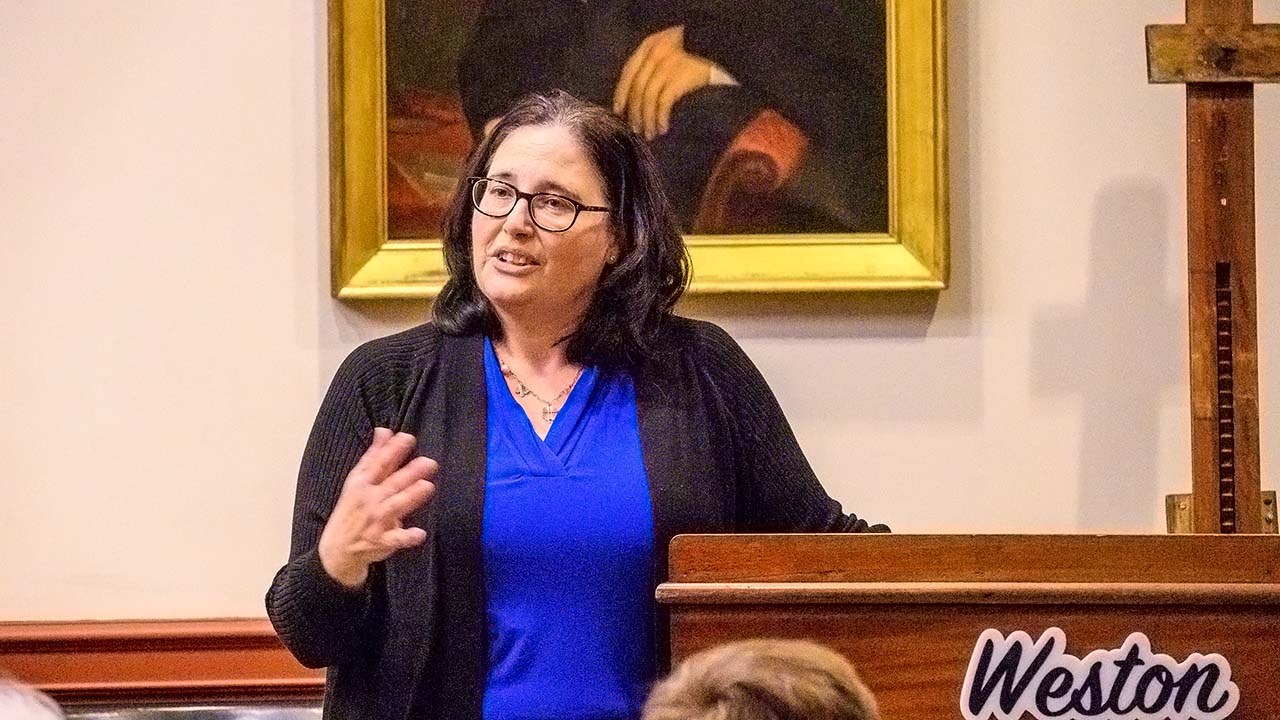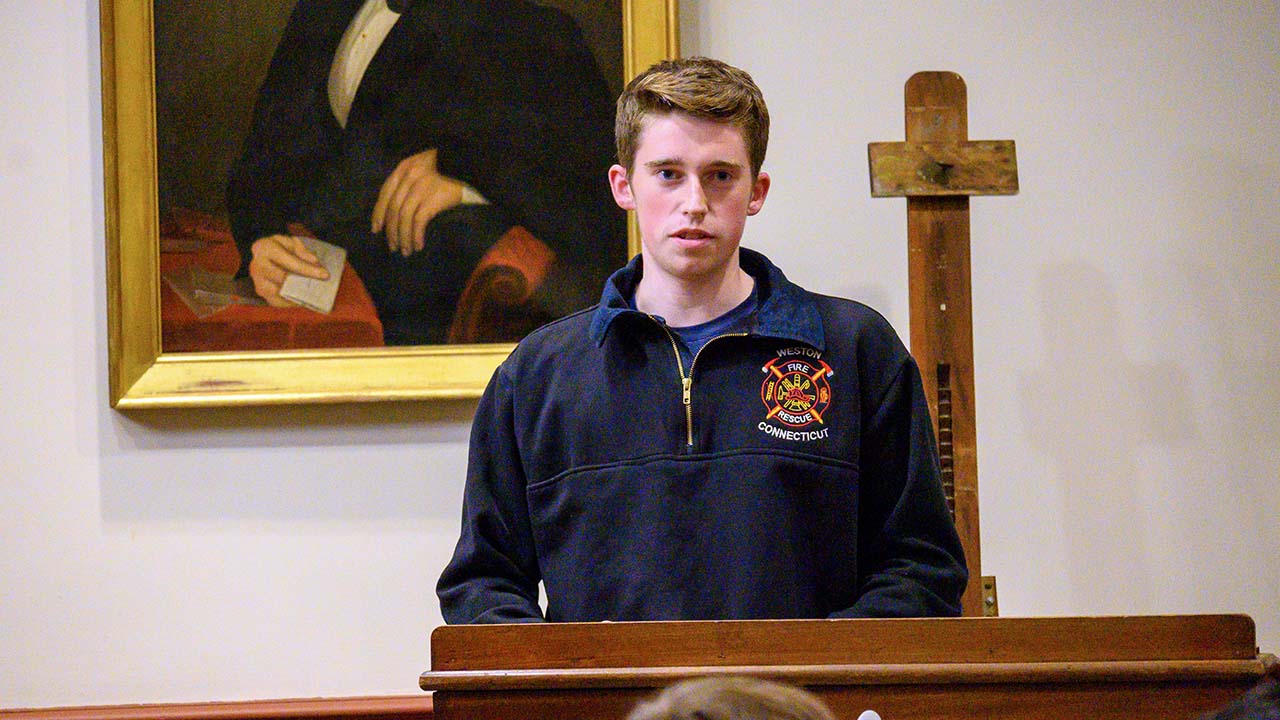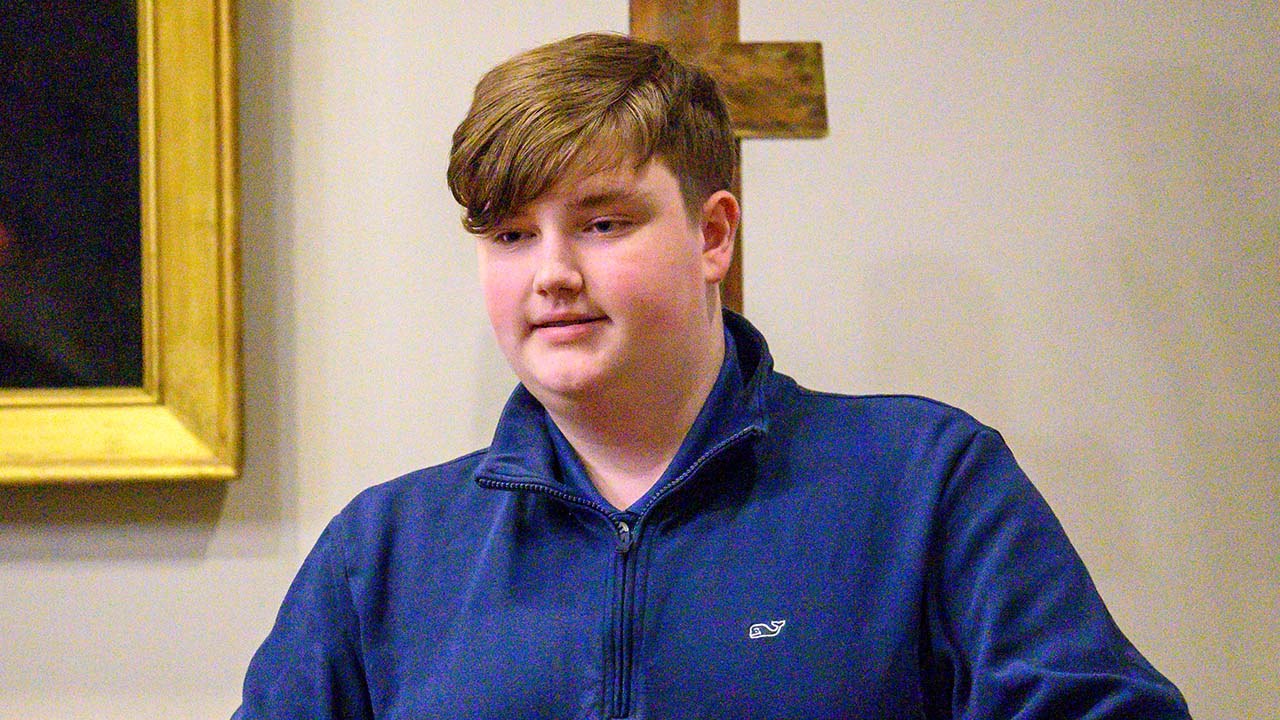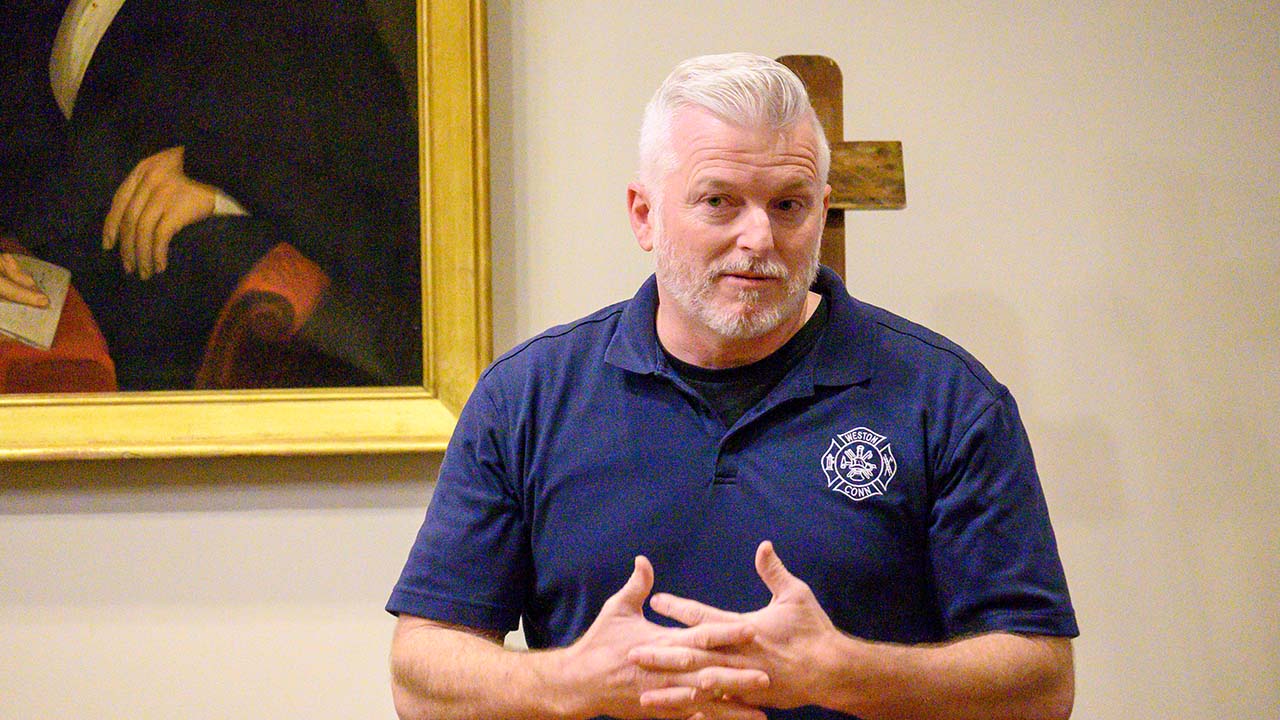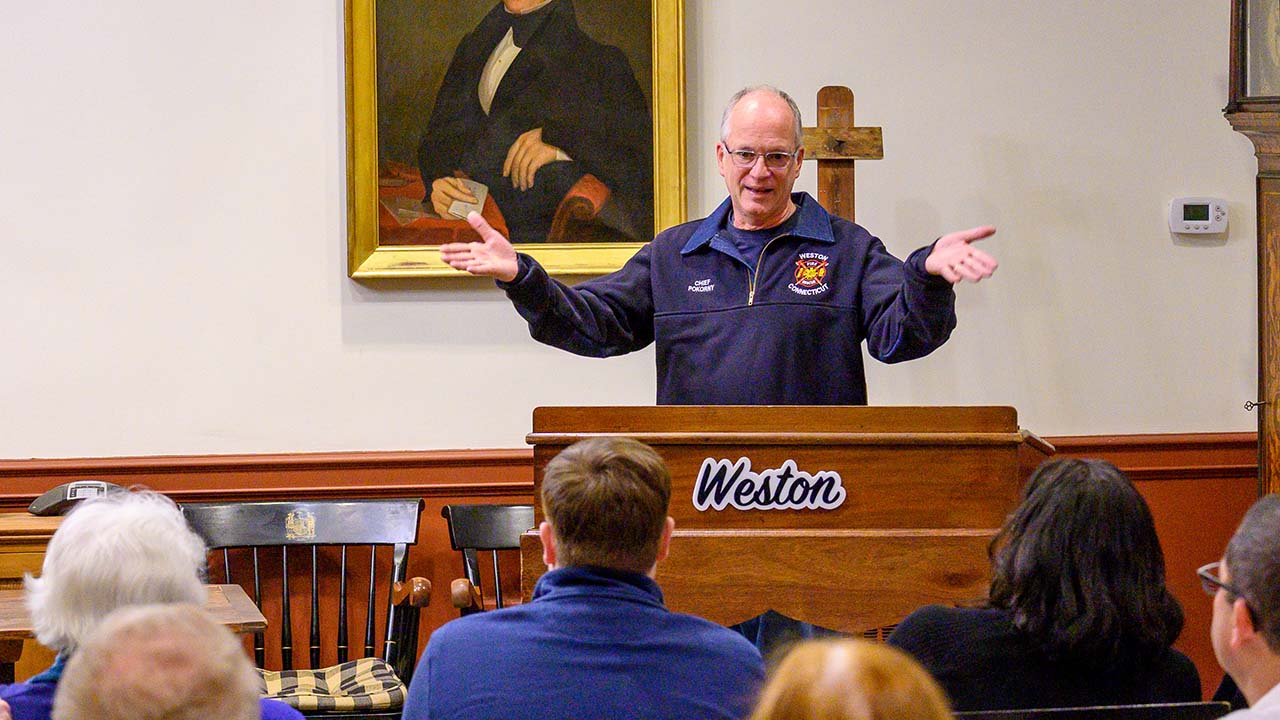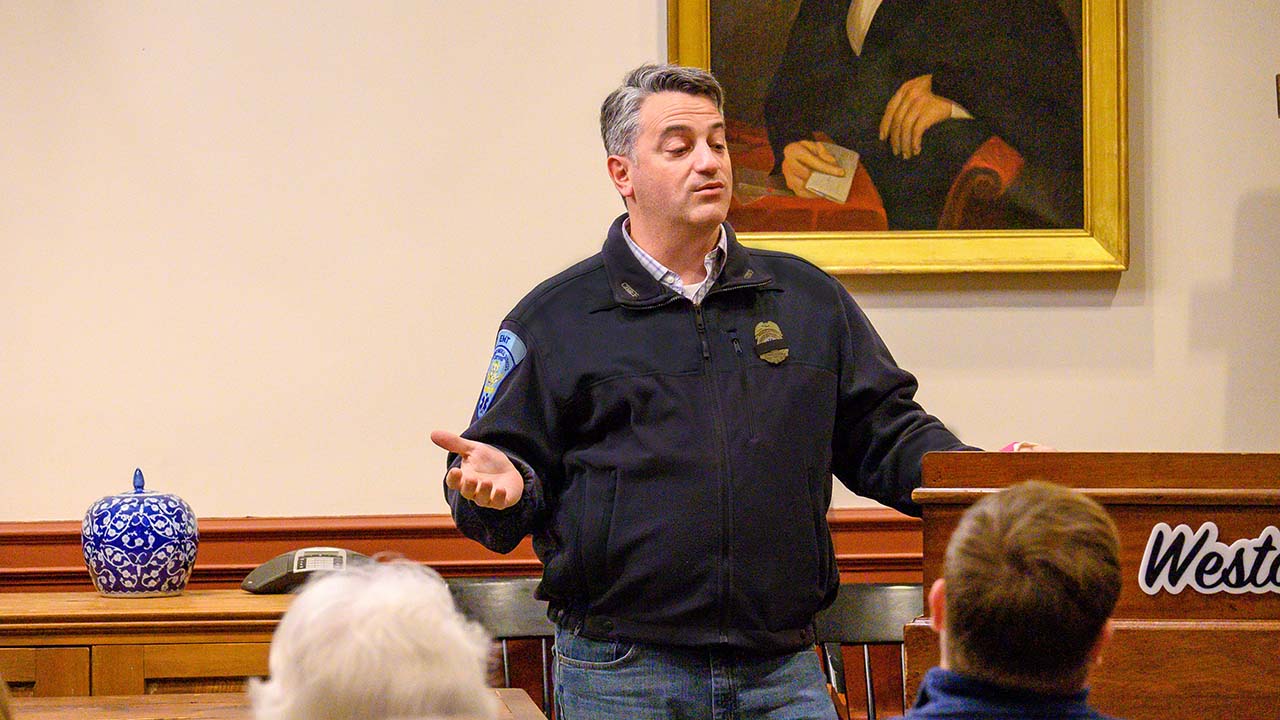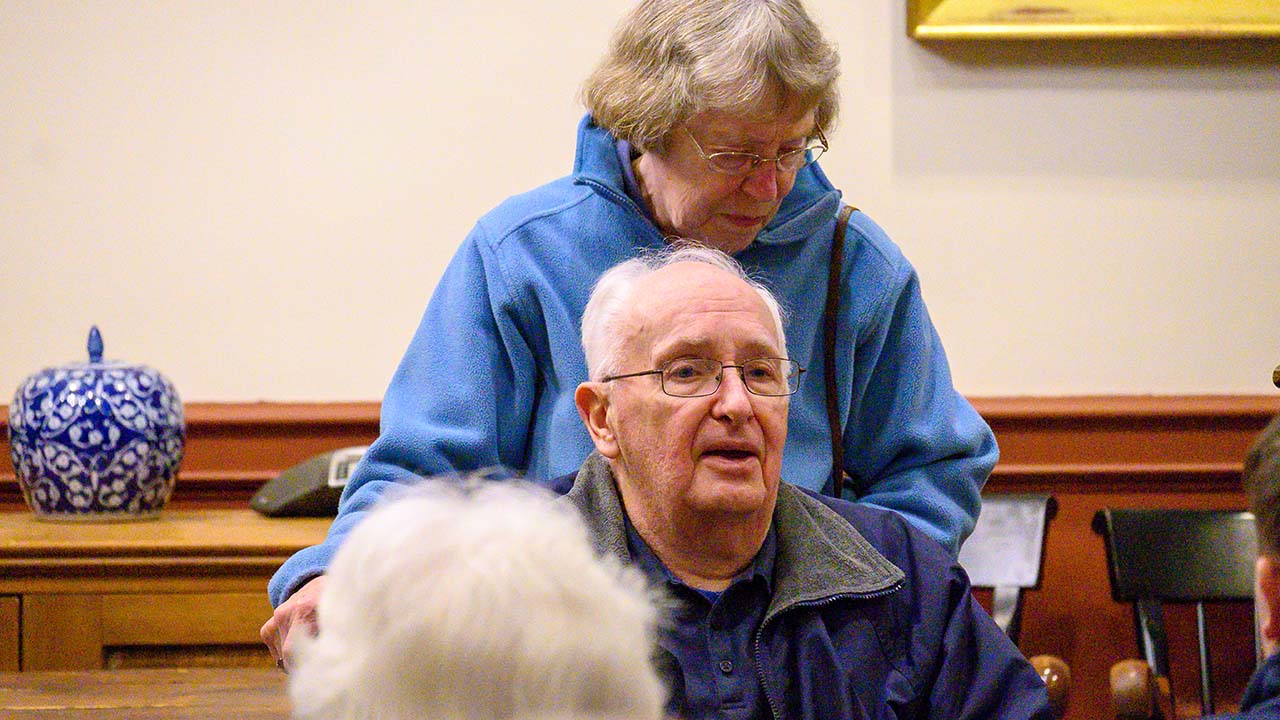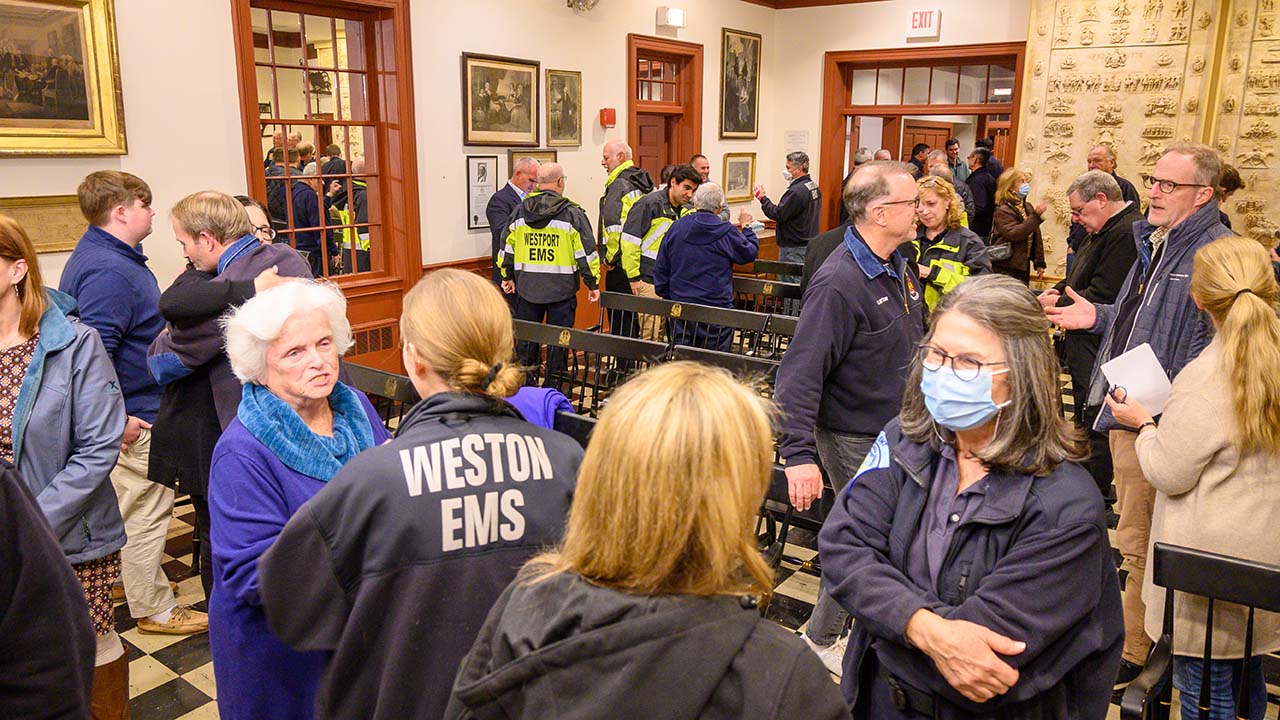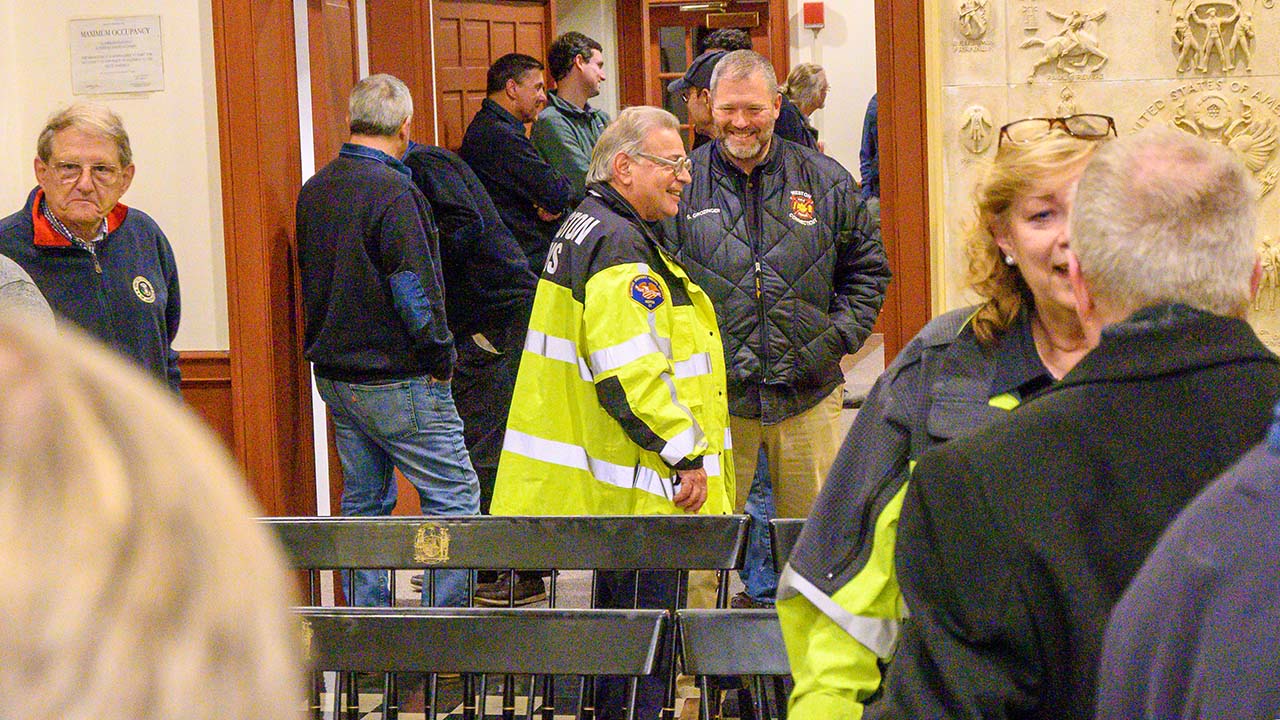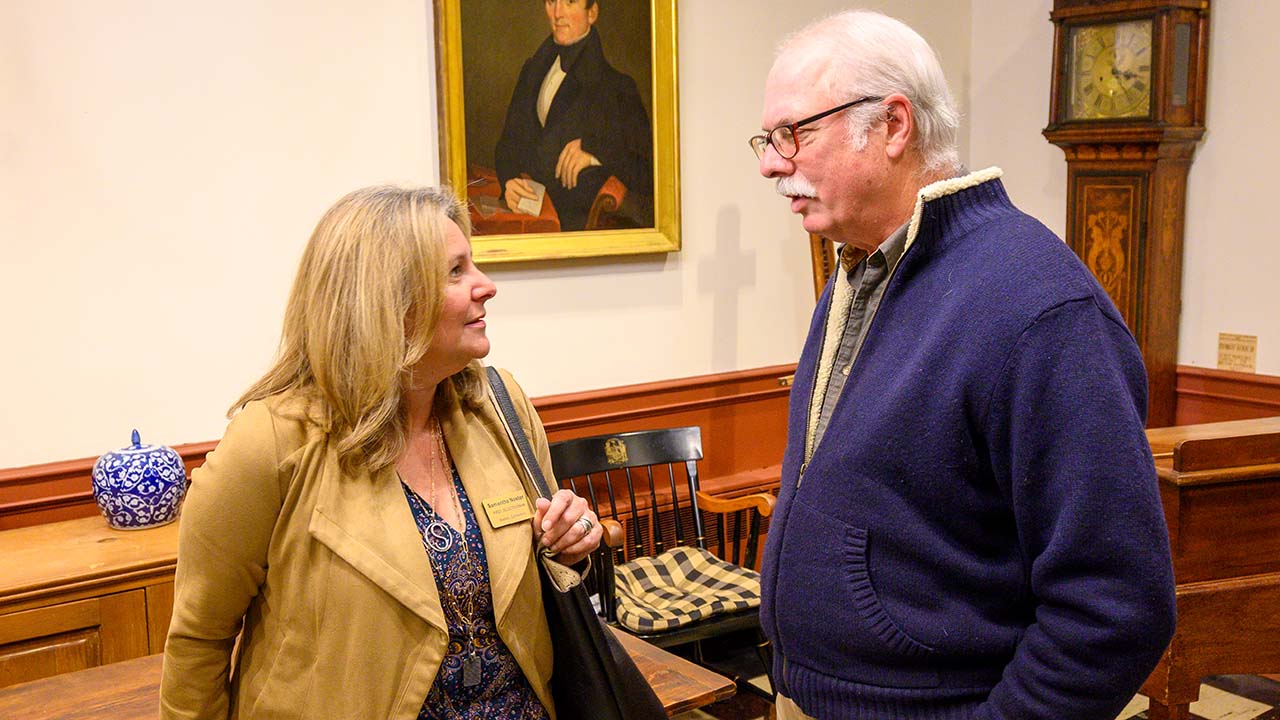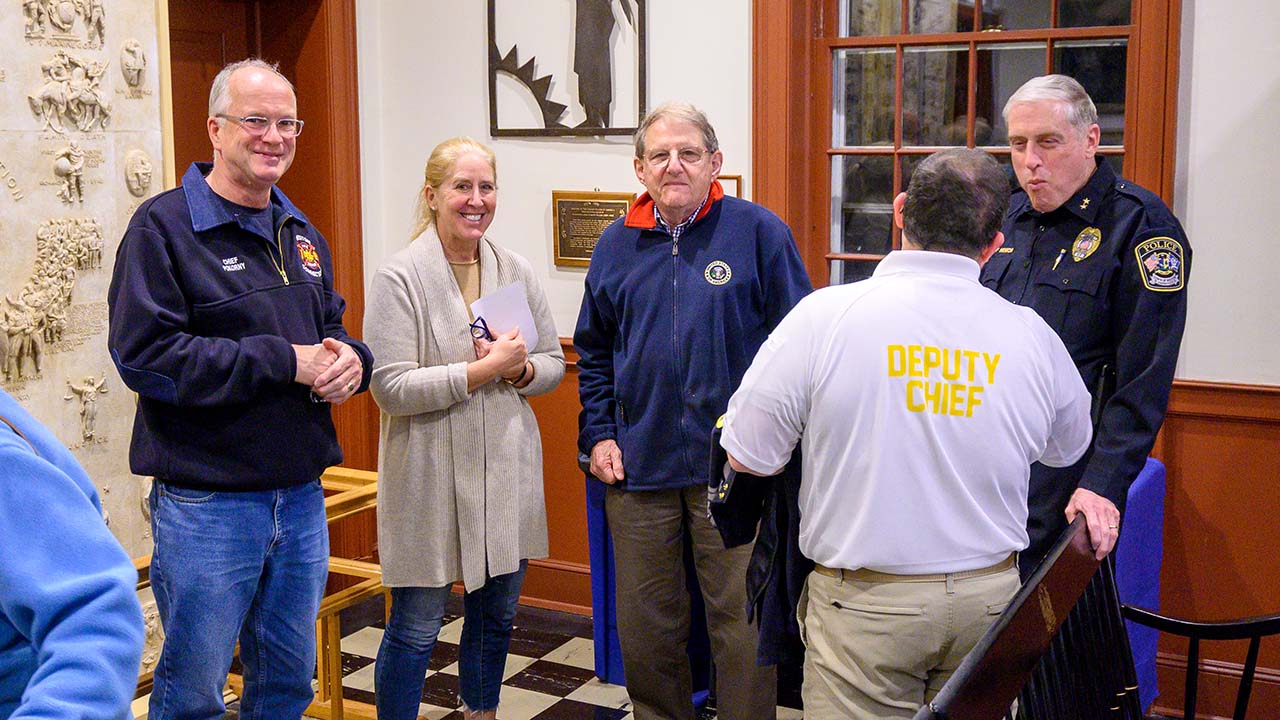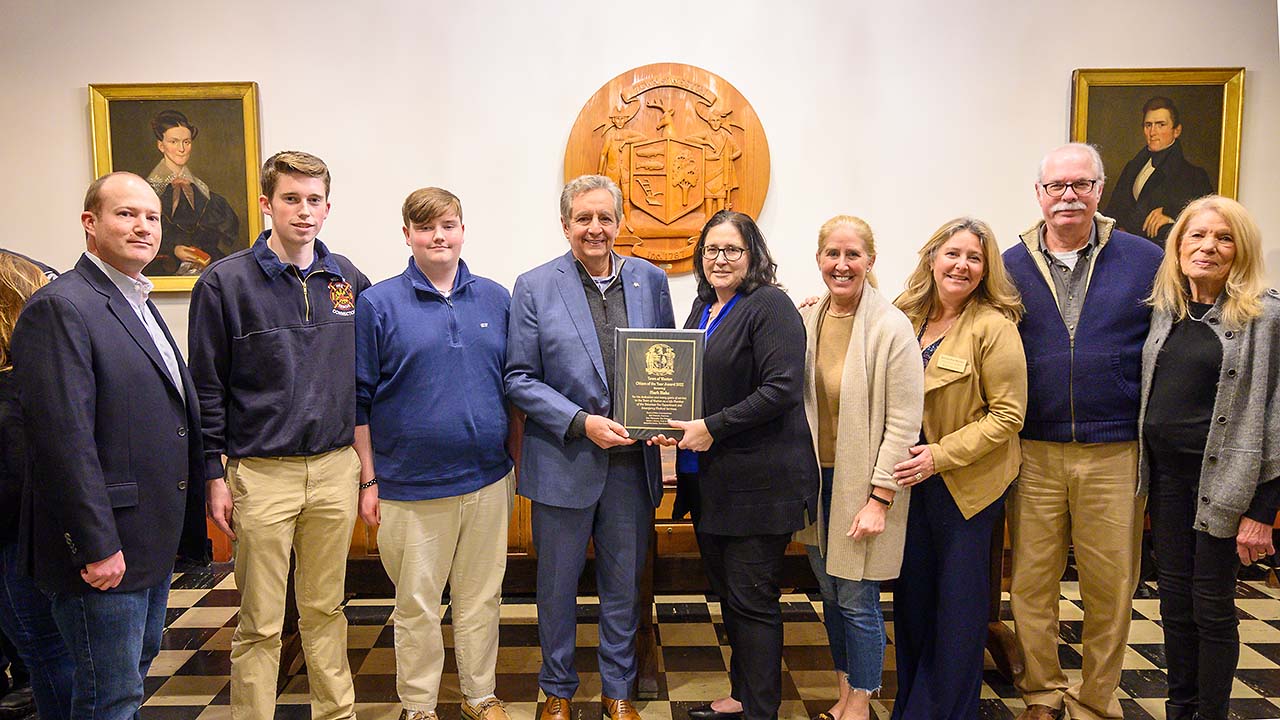 Related Stories:
October 24, 2022: Mark Blake Named Citizen of the Year
September 24, 2022: Mark Blake, Fire and EMS Veteran, Dies at 61