Mark Blake, Fire and EMS Veteran, Dies at 61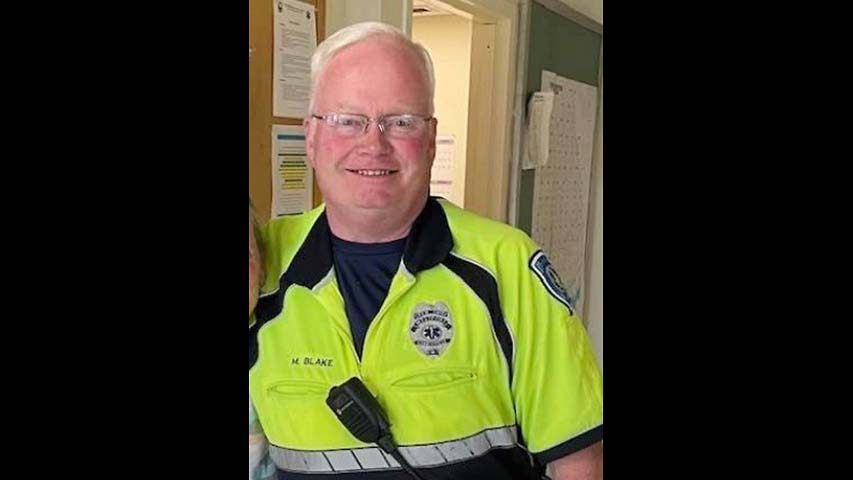 Mark Blake, a dedicated emergency responder who served Weston, Westport, and the entire region for more than three decades, passed away on September 20 following a months-long battle with Covid-19.
A full obituary appears here.
Mr. Blake was a member of the Weston Volunteer Fire Department, Weston Volunteer EMS, and was a Westport EMS supervisor. In Weston's fire department, he served as vice president and lieutenant, chair of the Benevolent and Public Relations committees, and was hailed for establishing Weston's Child Passenger Safety program and the Fairfield County chapter of Safe Kids.
The programs provide or replace child car seats for those who need them. Parents were trained on their proper use in clinics conducted by Mr. Blake throughout the year.
"Those programs were a passion for Mark," said WVFD Chief John Pokorny. "He was a super-dedicated, take-care-of-other-people kind of guy. He took on extra roles, reached out to families, checked in on guys who were out sick, and filled in for them."
"He was always there for us, everywhere," said the chief. "This is a huge loss."
"On every ambulance call," said Weston EMS Chief Michael Schlechter, "Mark's refrain was 'I'm here to help.' That was his approach to life, that's what he was all about. He did everything well, and quietly, and with heart."
"He was truly unique," said Chief Schlechter. "I will miss him terribly."
Weston Police Chief Edwin Henion said, "Mark Blake spent his life volunteering in Weston and keeping people safe throughout the region. He was truly a pillar of the community. This is a tragic loss. It leaves a very big hole to fill, if it can be filled at all."
"Mark Blake excelled in bring out the best in patient care," said First Selectwoman Samantha Nestor. We are forever grateful for his kind heart, and for his service. My prayers are with his wife Eileen, his sons Jake and Liam, his brother Terry, his entire family and all his friends, at this difficult time."
True to a tradition that goes back to the origins of the Weston Volunteer Fire Department, Mr. Blake's brother Terry is also a member, its deputy chief. Mr. Blake's eldest son, Ryan, is a junior WVFD firefighter.
Mark Blake was 61 years old.