Mark A. Blake, 61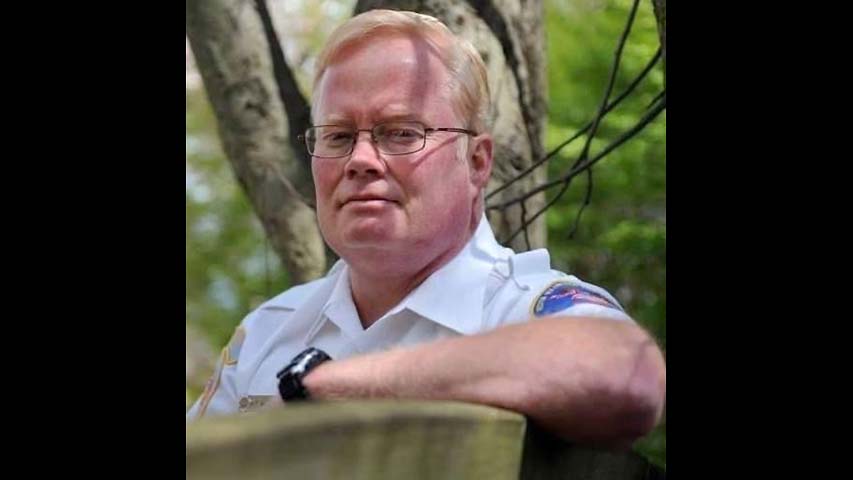 Mark A. Blake, age 61, of Stratford, Connecticut, died Tuesday, September 20, 2022, after a valiant battle with Covid-19. Mark, a beloved and loving son, brother, husband, father, and friend, passed peacefully with his family by his side.
Born in Boston, Massachusetts, on June 27, 1961, Mark is survived by his devoted wife Eileen, and his two children, Ryan (16) and Liam (13), of whom he was incredibly proud. Mark leaves to cherish his memory: his mother Mary Blake; brother Terry Blake and his wife Tracy Dayton, and their children Jillian and Jackson; and his in-laws Mike and Alexine Henzy, Tim (Kerry), Bill (Wendy), and Catherine (Ryan Eastwood), and their children, his dear nieces and nephews. Mark also had numerous aunts, uncles, and cousins who he loved dearly, some of whom were there to greet him when he passed.
Mark was a selfless volunteer for his community. He was honored to be a Life Member of the Weston Volunteer Fire Department (WVFD) and the Emergency Medical Service (EMS). He served the WVFD as Vice-President and as a Lieutenant. He was also Chairman of the WVFD Benevolent Committee, the
Public Relations Committee, and the Explorer Post, amongst others.
During his tenure, Mark established the Child Passenger Safety Program in Weston and the Fairfield County Chapter of Safe Kids. He was a Child Passenger Safety Instructor and one of his greatest joys was working with parents and families to teach them how to safely transport their children.
Mark received numerous awards, including Firefighter of the Year, the President and Chief Award, and was recognized for Outstanding Service at the Blue Mass by the Diocese of Bridgeport and the Knights of Columbus. Mark also was a Board Member and President of the Southwest EMS Council and the Vice-President of the Southwest Regional Communications Center.
In addition to his volunteer work, Mark was an EMS Supervisor on the Westport Emergency Medical Service, where, after first serving as a volunteer, he was employed for more than 30 years. While Mark was a decorated member of EMS, his greatest sense of accomplishment was doing what he loved to do — assisting others when they needed it the most.
Mark was a mentor to members of his Fire and EMS families. Mark's family and friends have found comfort in the incredible stories and tributes shared by so many individuals who Mark aided and inspired over the years.
Mark was very proud of his work during the L'Ambiance Plaza building collapse in 1987, and his involvement with the Red Cross, supporting its response to the 9/11 attacks. Mark instilled his love of, and dedication to, community service in so many others, most significantly his brother and sons who so proudly carry on his legacy.
Mark was a wicked Boston sports fan. Going to the Boston championship Duck Boat parades and Red Sox games at Fenway with his brother and with his sons were among his most cherished memories. A member of the Norwalk Police Emerald Society, Mark took every opportunity to celebrate and share his Irish heritage.
Mark and his family would like to express their gratitude to his angels at St. Vincent's Hospital and Gaylord Healthcare, who so genuinely cared for him from their heart, helping him to find the silver lining during his battle, and making this journey more bearable. Those individuals know exactly who they are because he was sure to express his appreciation no matter what the circumstances.
Visitation will be at the Harding Funeral Home in Westport, from 4:00 p.m. to 8:00 p.m. on Monday, September 26, 2022.
A Mass will be held at St. Matthew Church in Norwalk at 2:00 p.m. on Tuesday, September 27, 2022. Burial will follow at Willowbrook Cemetery in Westport.