Lily's Weston Market on Its Way, Pharmacy Too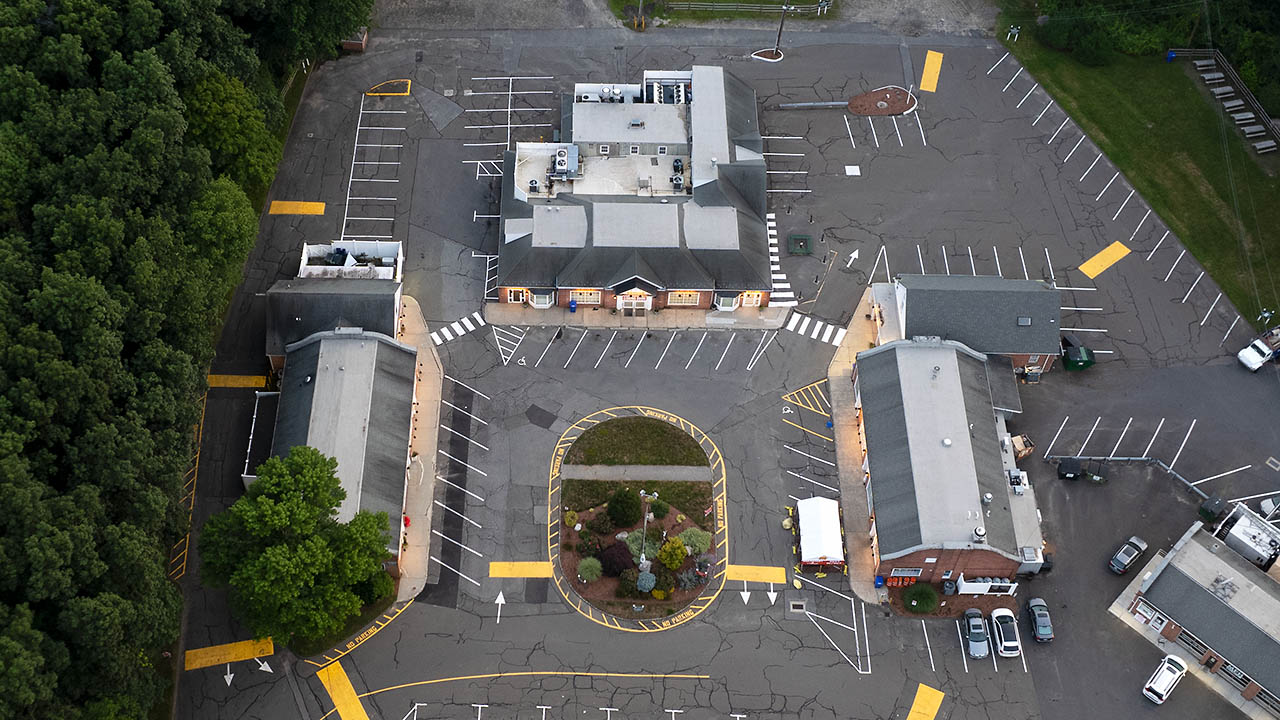 A lease is signed, renovations have begun, and in the near future Lily's Weston Market will open at Weston Shopping Center. You will see some familiar faces.
"We're excited to have the opportunity to serve the town again," said Jay Stasko, who worked at the previous market on and off for years, since he was 16 years old, including the last 18 months it was open. The "Lily" in the new market's name is his daughter.
The old market "was a second home to me," said DJ Hall, who managed it for 22 years. "I really enjoyed working there. I made many great memories and friends, both co-workers and customers. I was devastated when it closed. I'm just so grateful that I've been presented a second chance."
The personal, family feel is all part of the plan, said Mark McWhirter, the partner who will focus mainly on the business side of the market. Mr. McWhirter acknowledged that the team has taken on a big task. "We're as eager to open as the community is to have us open," he said. "But the place needs a lot of work to come up to code, satisfy the Health Department, and get hold of everything we need."
"The best we can say is that we will open as soon as possible," said Mr. Stasko.
One challenge that persists is the supply chain, which constricted during the pandemic for almost all the materials and equipment needed to rebuild and operate the grocery store. Delivery delays are a key reason the team cannot yet pinpoint an opening date. "It's frustrating," said Mr. Hall. "But we will get there as quickly as we can."
"We wanted a good fit"
"I'm thrilled that we have this group opening the market," said Josh Tolk, who runs The Lunch Box and manages the center for Weston Shopping Center Associates, LLC.
"We wanted a good fit with the other stores in the shopping center," said Mr. Tolk. "My client is an independent mom-and-pop, so they wanted people who are also independent and family-oriented. I'm confident the community will be served very, very well by these folks. I'm beyond happy that we can extend this opportunity to them. So is my client. It's perfect."
Mr. Tolk said he began executing a replacement plan as soon as the previous tenant vacated the property. He said he reached out to Mr. Stasko and Mr. Hall right away. The frustration he shared with them, he said, was that the building was encumbered for several months while a variety of issues were resolved. Finally, in late July a lease was signed and Mr. Tolk handed over the keys.
And the pharmacy?
Mr. Tolk told us that Ken and Susan Lee, who signed a lease months ago to establish Weston Pharmacy, are targeting an early September opening. They have obtained all required State approvals, but share a challenge with the grocery team: supply.
"They will sell a lot of things in the front of the store," said Mr. Tolk. "But they've had a tough time getting some inventory. Toys are an example, because there is a worldwide shortage of resins and plastics and huge wholesale price increases. We have the same problem at The Lunch Box. We can't even get matching cups and lids."
"We will get there," said Mr. Tolk. "And I can guarantee you one thing: Weston Shopping Center is coming back strong!"
Related Stories:
March 18, 2021: Weston Pharmacy to Open, and the Latest About a Market
January 27, 2021: Peter's Market to Close