EMS Headquarters Open, Ready to Serve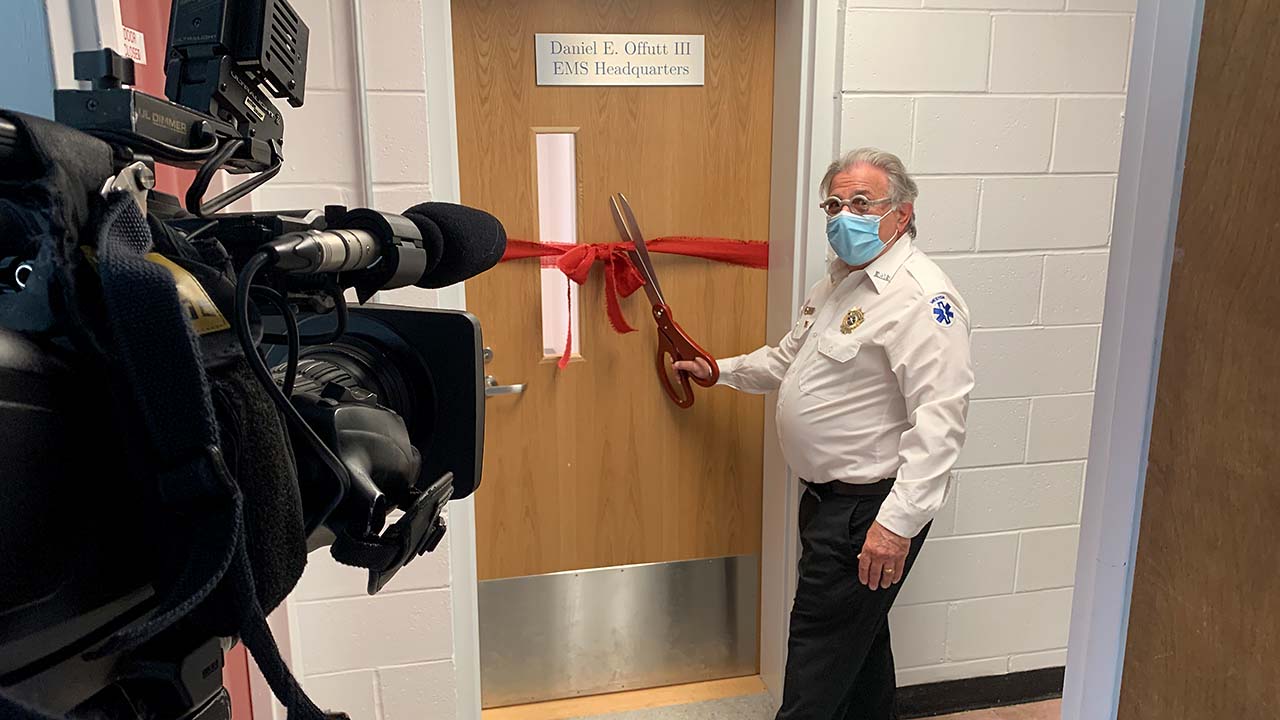 On May 19, three years — almost to the day — after EMS President Jon Weingarten told the Board of Selectmen a donation had been secured to help build headquarters for EMS crews at Firehouse No. 1, Mr. Weingarten introduced members of the Board of Selectmen and Board of Finance to the newly-completed facility. Photos are below.
The tour was a capstone to National EMS Week.
The $500,000 donation came from the estate of Daniel E. Offutt III, in whose honor the new headquarters are named. In 2018, the estate helped fund EMS's purchase of a new ambulance with a $200,000 gift.
Construction of the facility was later folded into a $2.1 million public safety improvement project approved unanimously at a Special Town Meeting on February 3, 2020. Work began shortly thereafter, despite Covid-19, overseen by Town Administrator Jonathan Luiz and the town's Building Committee.
Years in the making
Construction involved an extensive rebuild of portions of the firehouse, including adding a second floor to the back of the building. It gives EMS crews a place to meet, train, and station in times of emergency.
Mr. Weingarten had labored for over a decade to get headquarters built. "If we had been forced to build a standalone facility," he said, "it would have required twice as much space, more money, and would involve relocating ambulances off the main town campus." The new facility means Weston's police, fire, and dispatch operations remain centralized and coordinated.
The service is all-volunteer, and provides emergency care to the community for free. A recent fundraising effort organized by EMT Adria Belport, whose tireless door-to-door solicitation of businesses to provide an inspired set of raffle prizes, was a great success.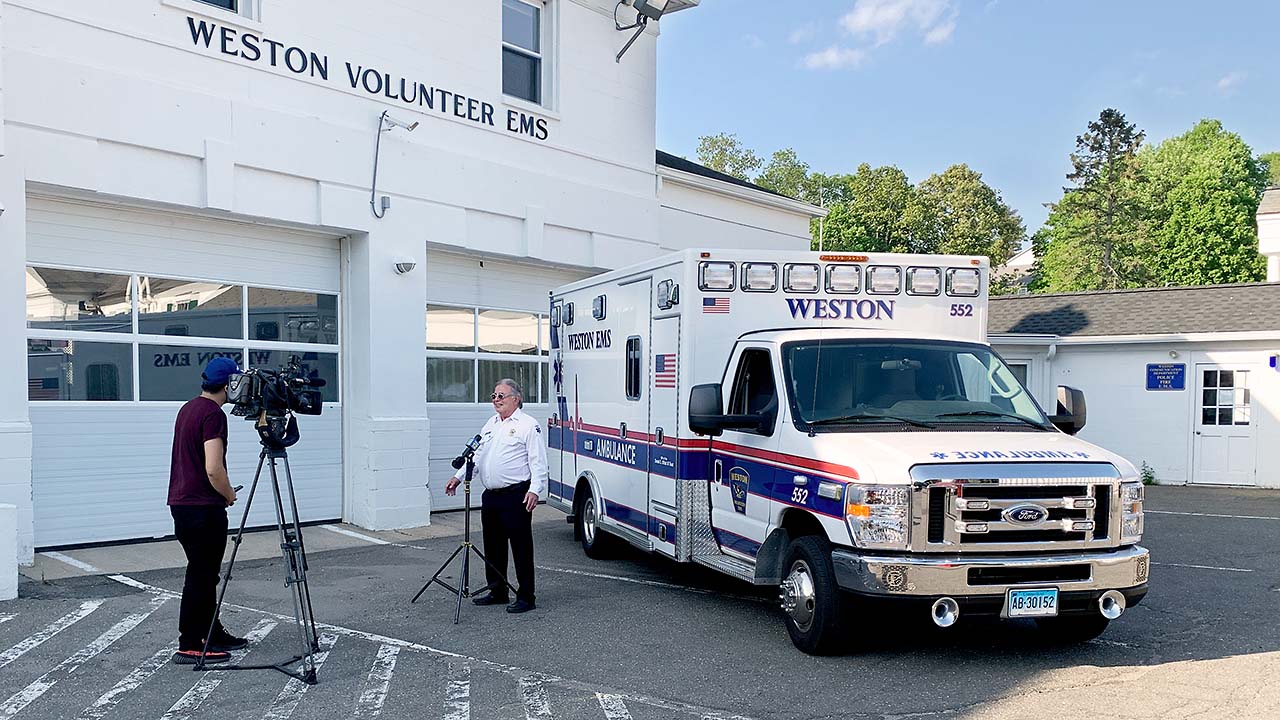 EMS President Jon Weingarten.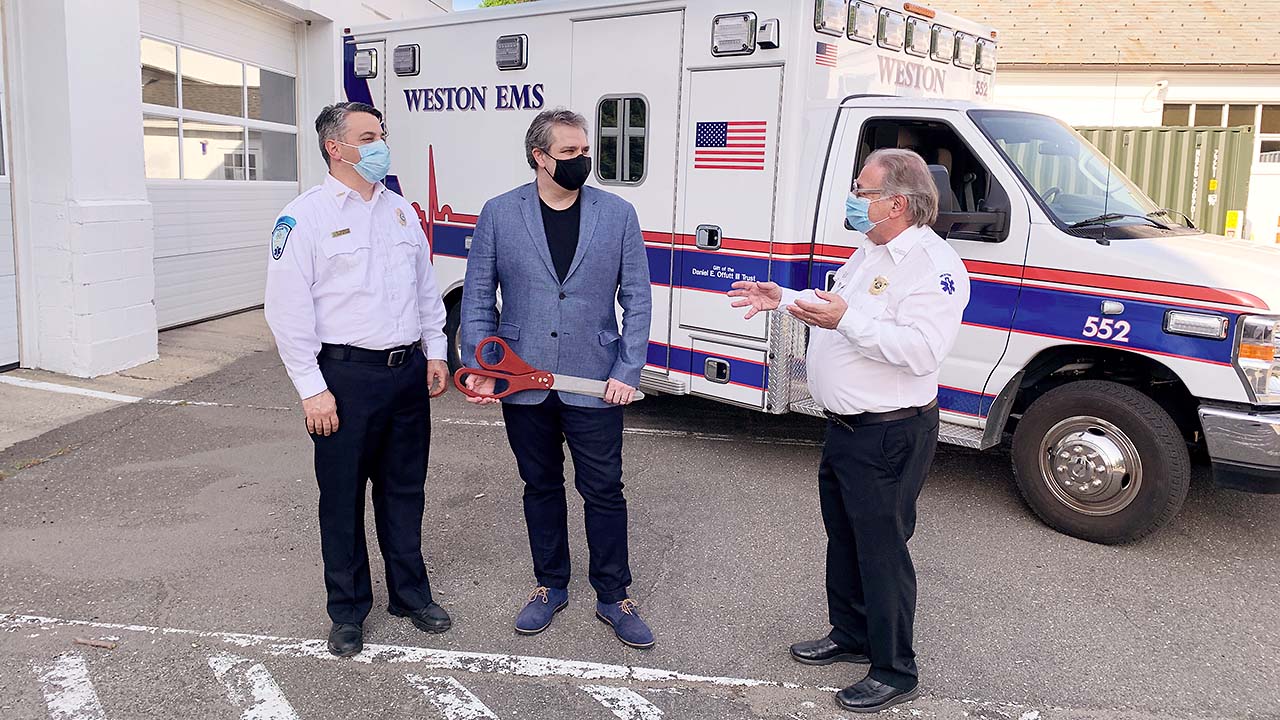 EMS Chief Michael Schlechter, First Selectman Chris Spaulding, Mr. Weingarten.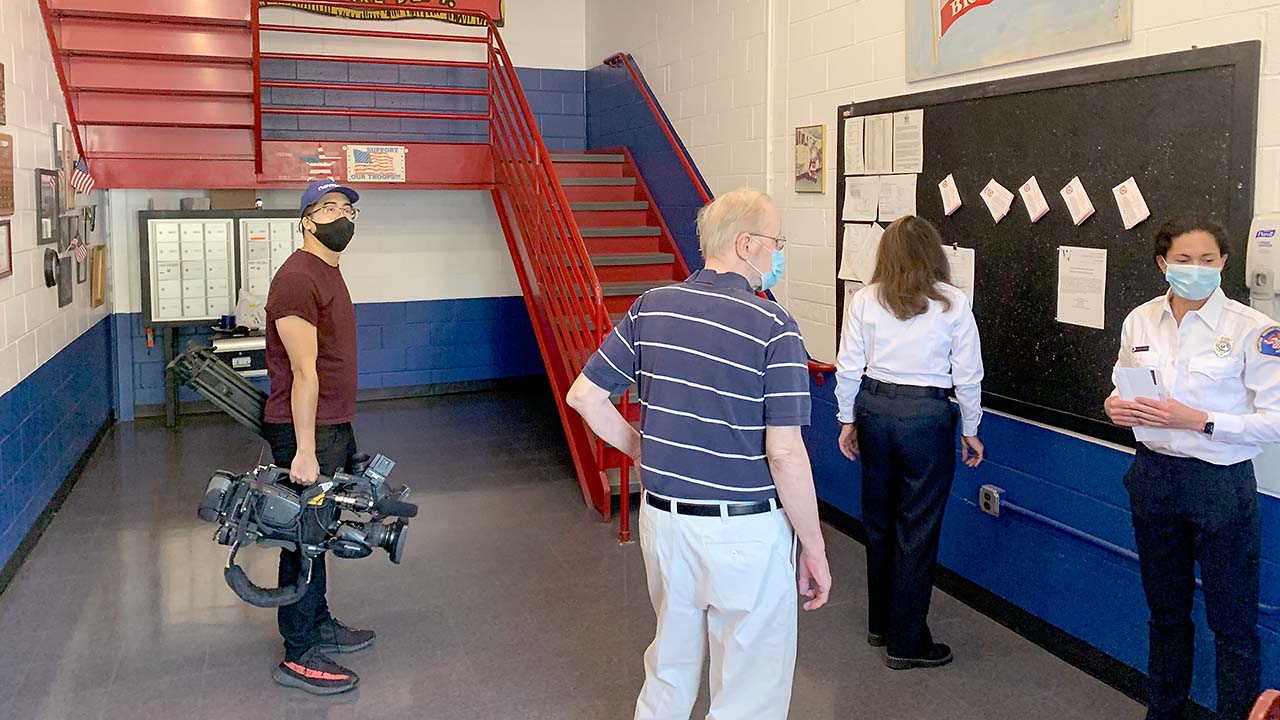 The ground level entrance at Firehouse No. 1.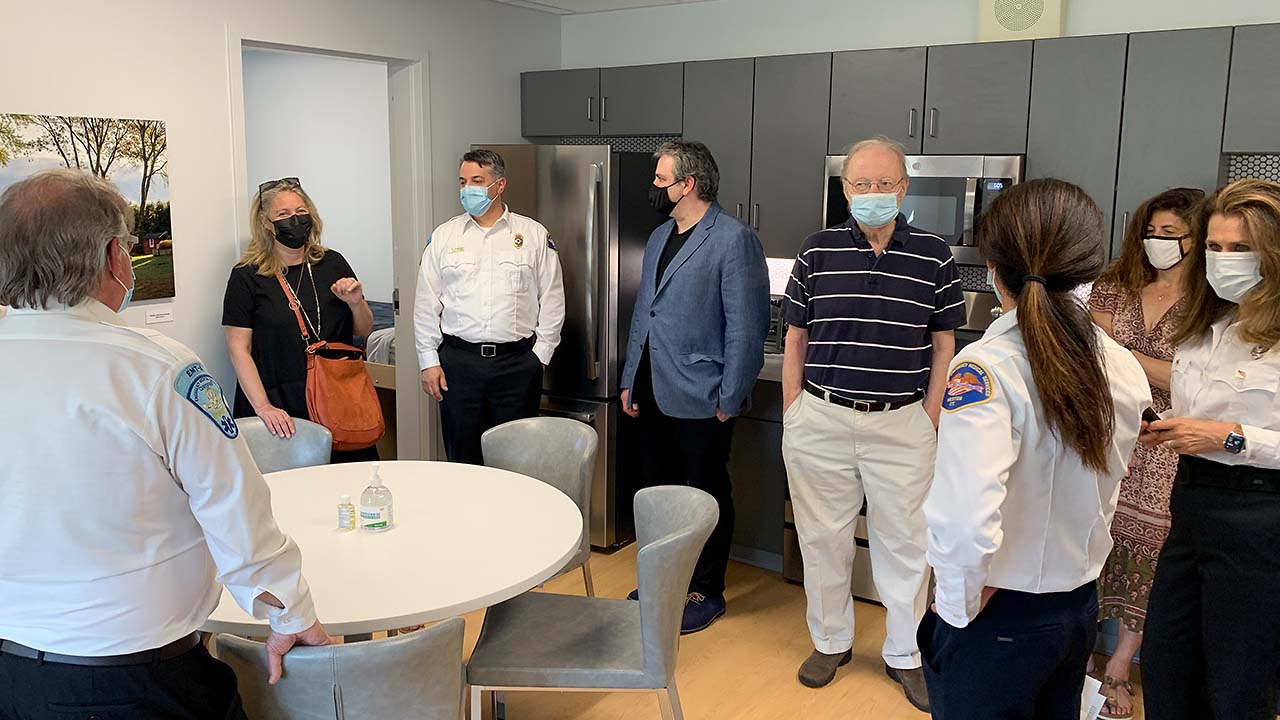 Also on the tour, with EMS volunteers: Selectwoman Samantha Nestor, Board of Finance members Richard Bochinski and Amy Gare.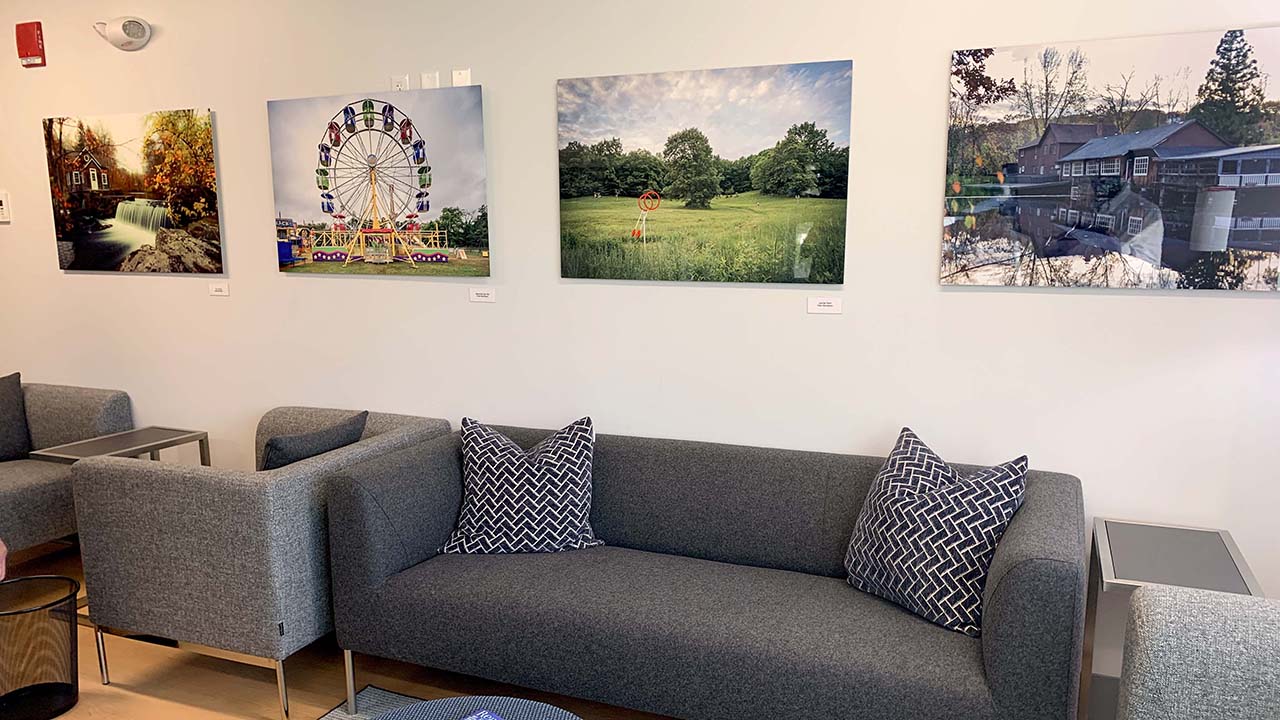 Photos of Weston scenery, contributed by local photographers, adorn the walls.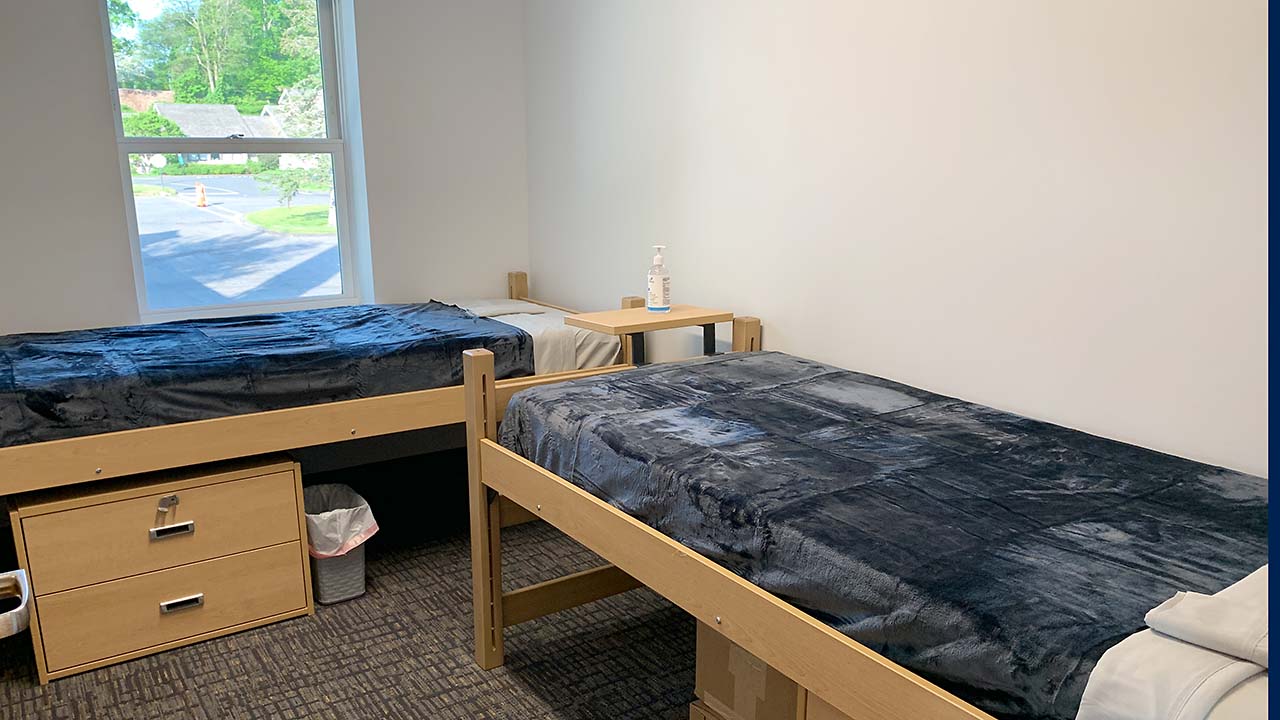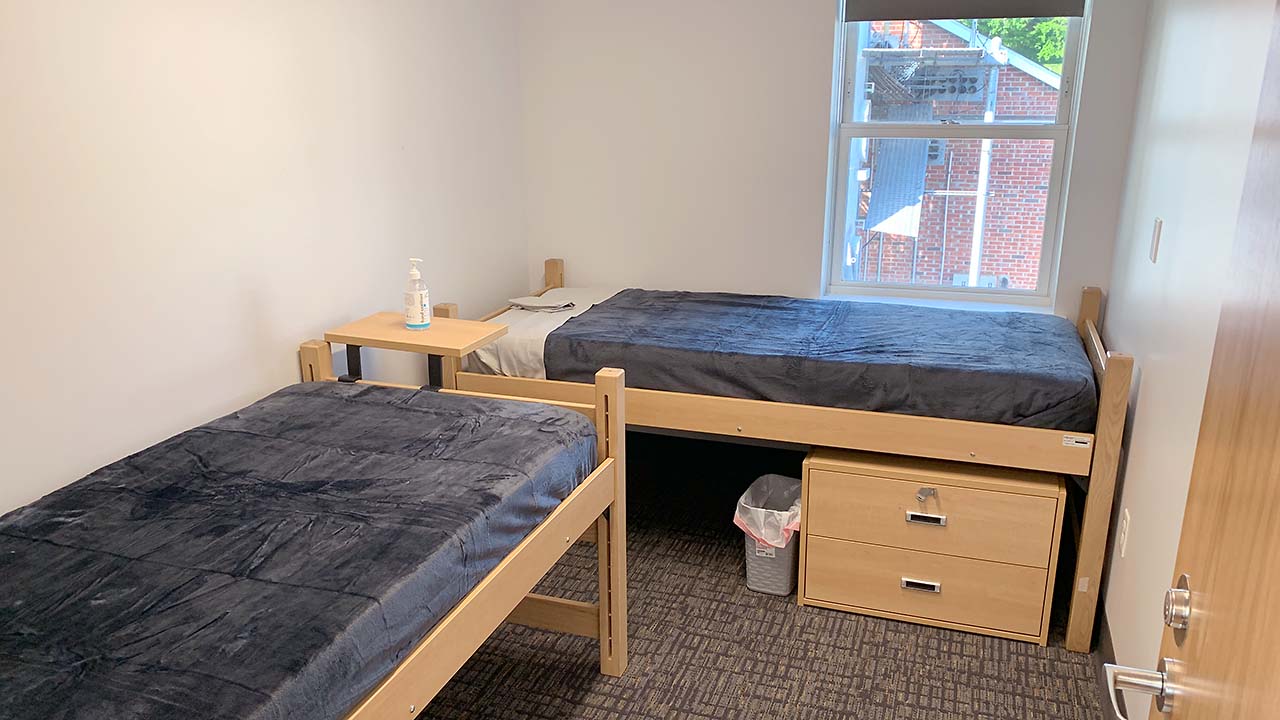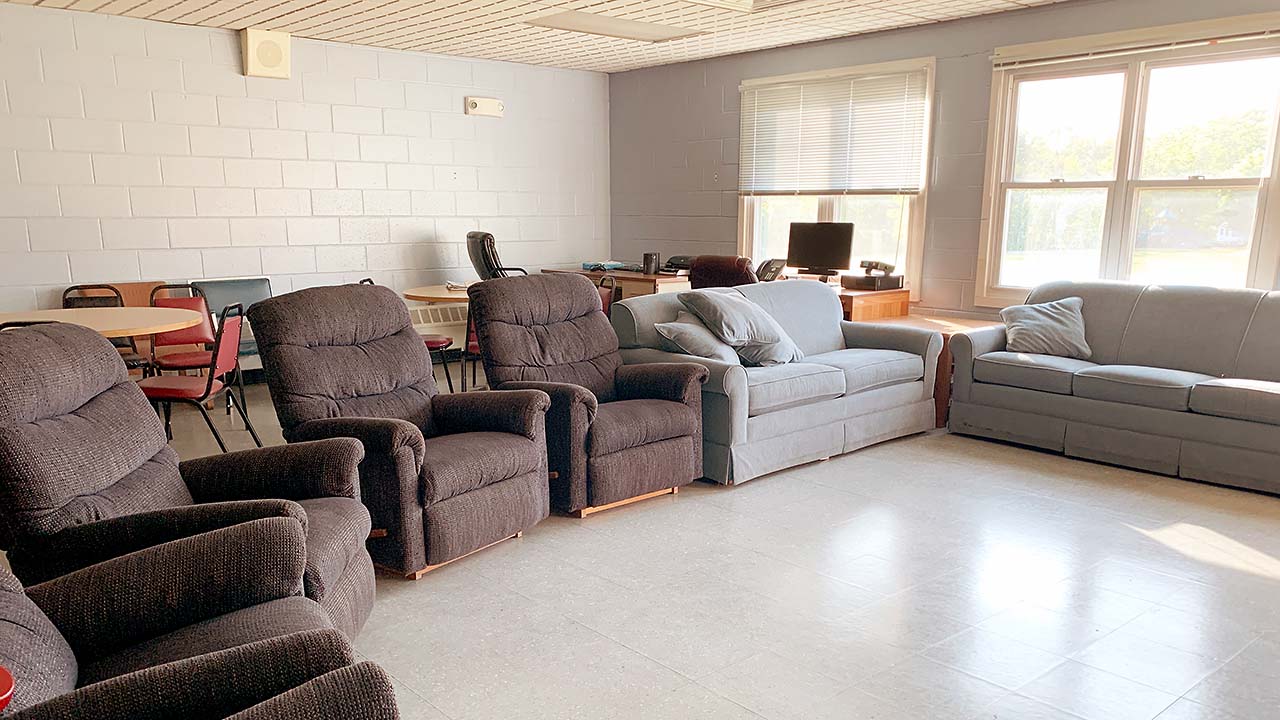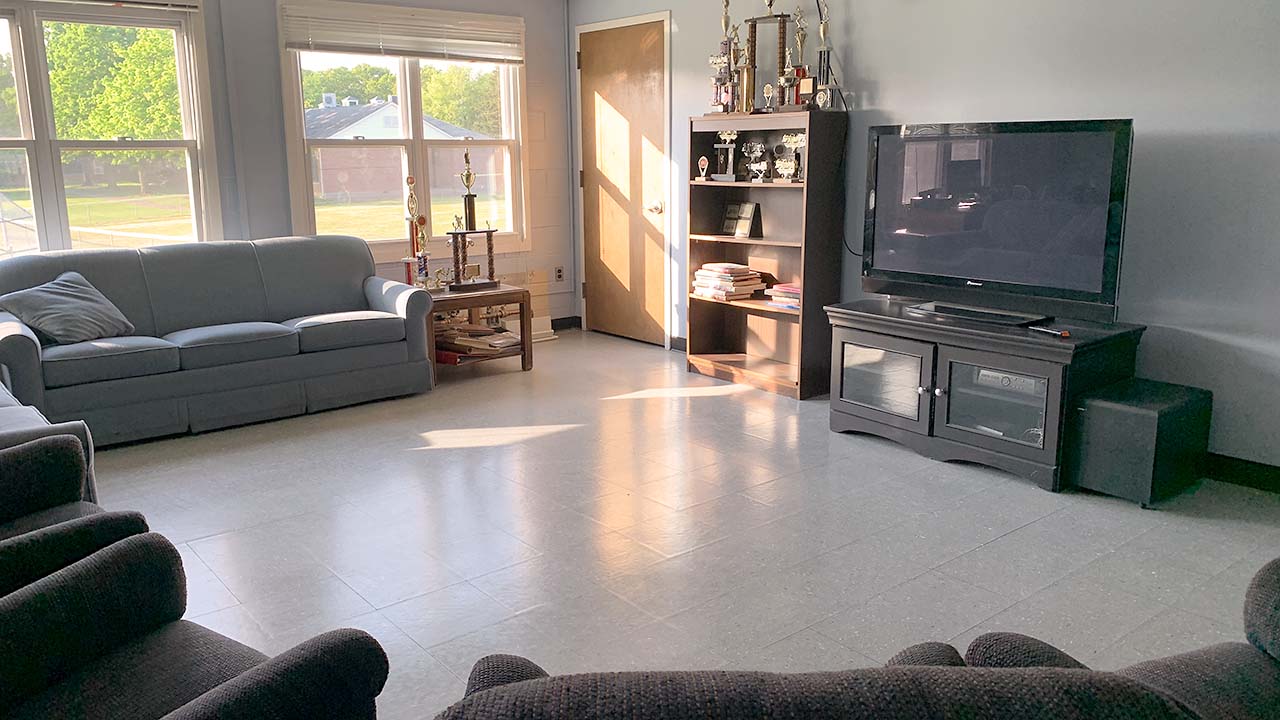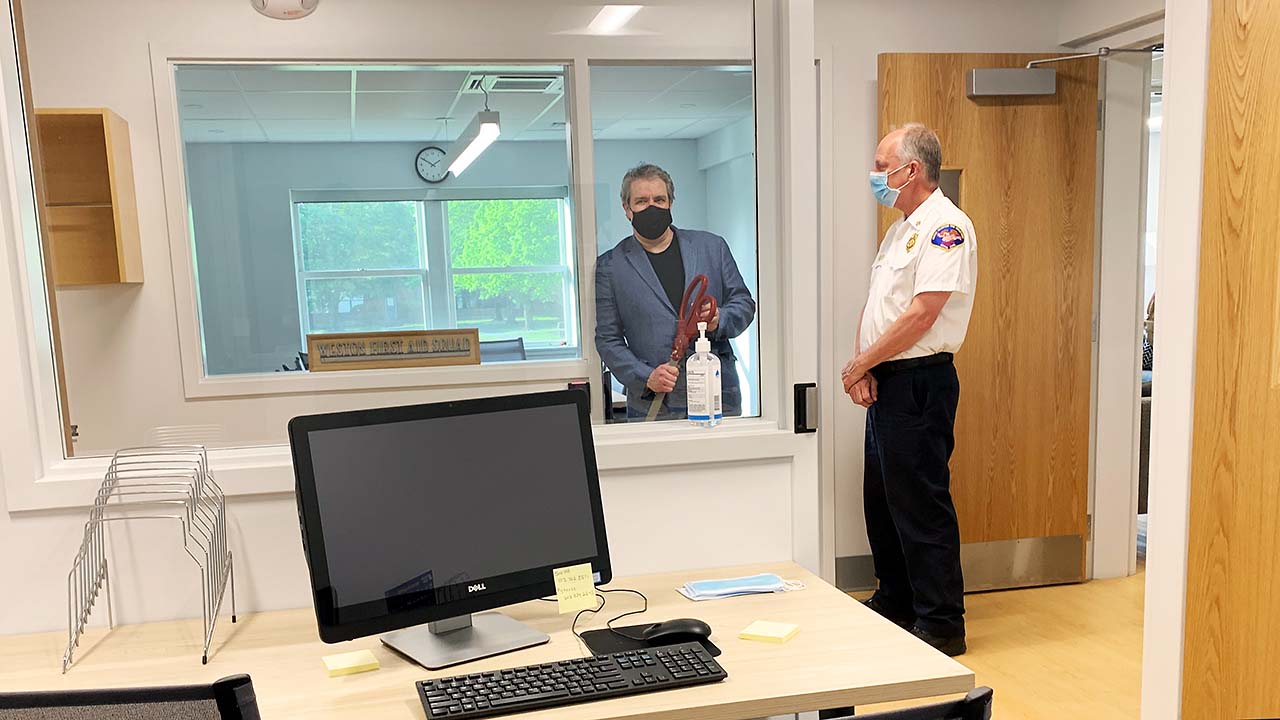 Dr. Spaulding, Weston Volunteer Fire Chief John Pokorny.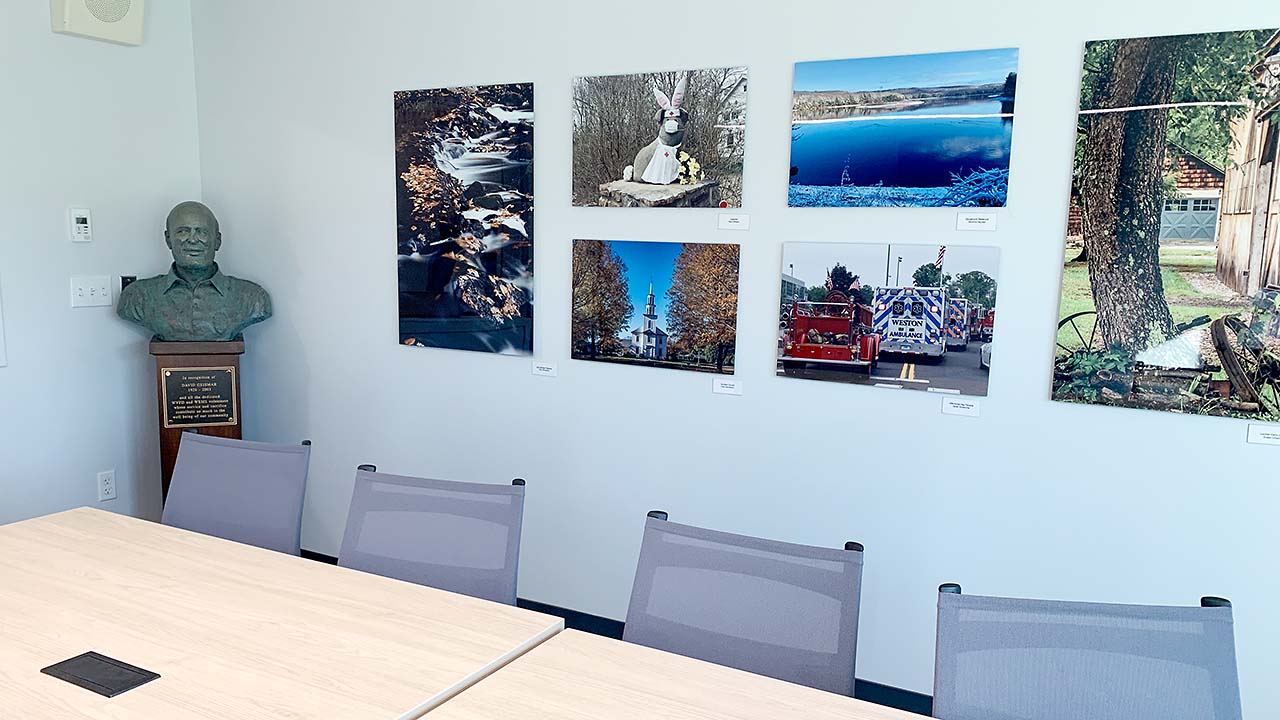 EMS memorabilia in the headquarters include a bust of David Geismar, a Weston EMS founder.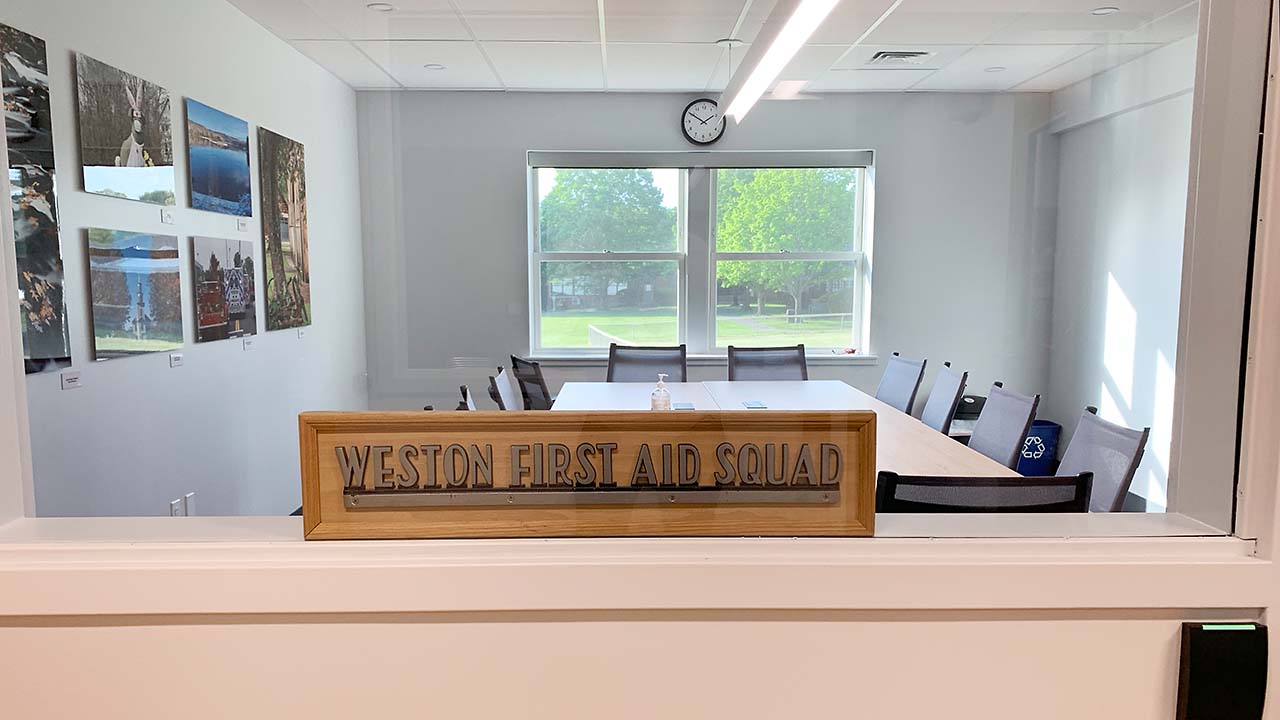 An emblem from the first EMS vehicle, decades ago.
Related Stories:
February 3, 2020: Public Safety Appropriation Approved
October 22, 2018: Town Plans Major Public Safety Improvements
May 21, 2018: EMS Secures Commitments To Fund Firehouse Quarters