Agreement Near for Sale of Fromson-Strassler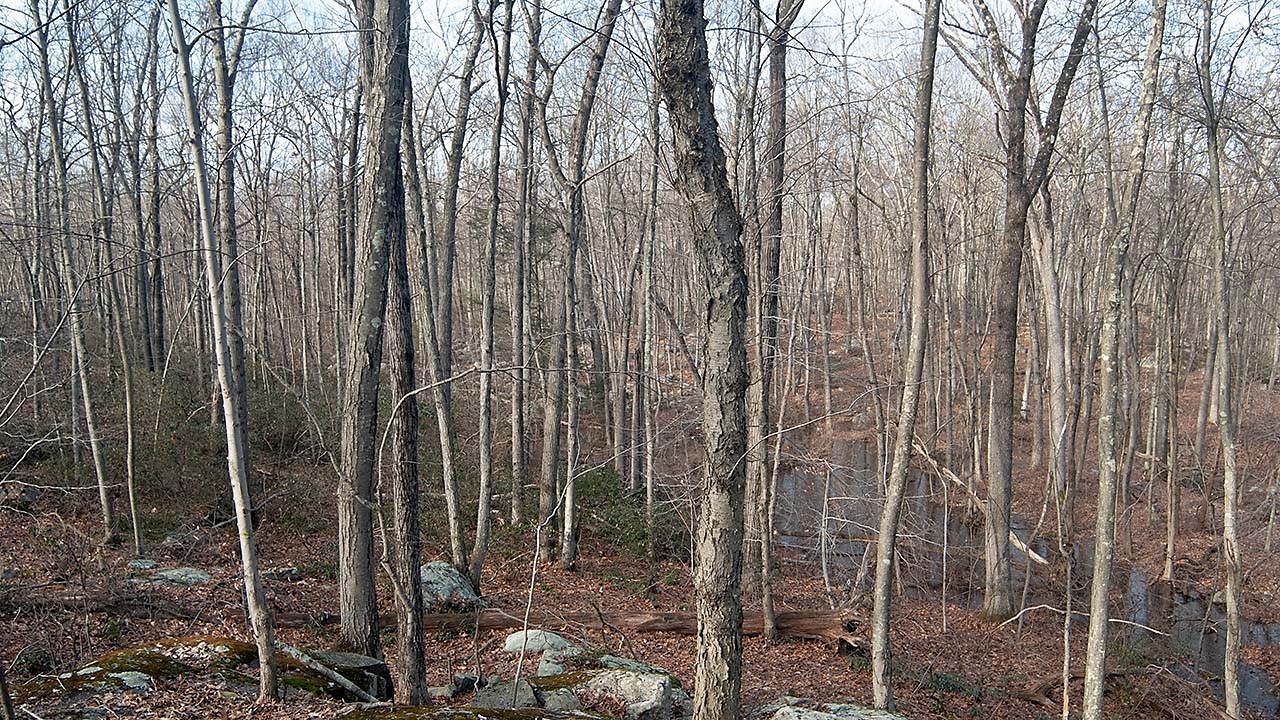 Photo: Weston Today
A sale price for the Fromson-Strassler property has been agreed upon by the Town of Weston and the Aspetuck Land Trust. Other terms of the deal are expected to be resolved in the next few weeks.
The transaction has been in the works for two years, after it became known that ALT could apply for a state grant to cover up to 65 percent of the purchase price. The Trust was awarded $625,000 in January of 2020. Funds were raised for the remaining 35 percent.
Ultimately, the sale must be approved by voters in a Special Town Meeting. On February 4, First Selectman Chris Spaulding and Town Attorney Ira Bloom briefed the Selectmen on the progress of talks and how a town meeting could be held safely.
With Covid-related restrictions still in place for public gatherings, Dr. Spaulding, Attorney Bloom, and Town Administrator Jonathan Luiz are working on the mechanics of a digital Special Town Meeting, modeled after successful implementations in Massachusetts. Details, including a date for the meeting, are to follow.
Terms
The agreed-upon purchase price is $1,143,750.
According to the First Selectman, the deal was close to being finalized last week, but the Land Trust apparently wants further discussion on the number of parking spaces that would be allowed, placement of sculptures, a survey, and perhaps other matters.
The administration had hoped to conclude the transaction this fiscal year so a one-time windfall could be applied to expensive one-time capital needs. Apparently, however, the Trust has not yet received the grant money, and is asking for a closing in December.
About the property
The Fromson-Strassler property is 86 acres in the northwest corner of Weston, next to Georgetown on the Wilton line. Aspetuck Land Trust already owns large tracts of adjoining land.
The Town acquired the land for $2.25 million in 2003. It was not designated as conserved open space or for any other purpose.
The acquisition was made about a year after a Superior Court judgment came down in favor of the Planning and Zoning Commission, which had denied a developer's application to build residential lots on the land, including 18 affordable housing units.
The Commission's objections centered around inadequate plans for road access, septic systems, and protection of wetlands.
Wetlands are extensive on the property. The land features dense woods, steep slopes, and boulder fields. Eversource has an easement for a high-capacity power transmission system that runs down the center.
In January of 2019, the Planning and Zoning Commission voted in favor of the proposed sale to the Aspetuck Land Trust.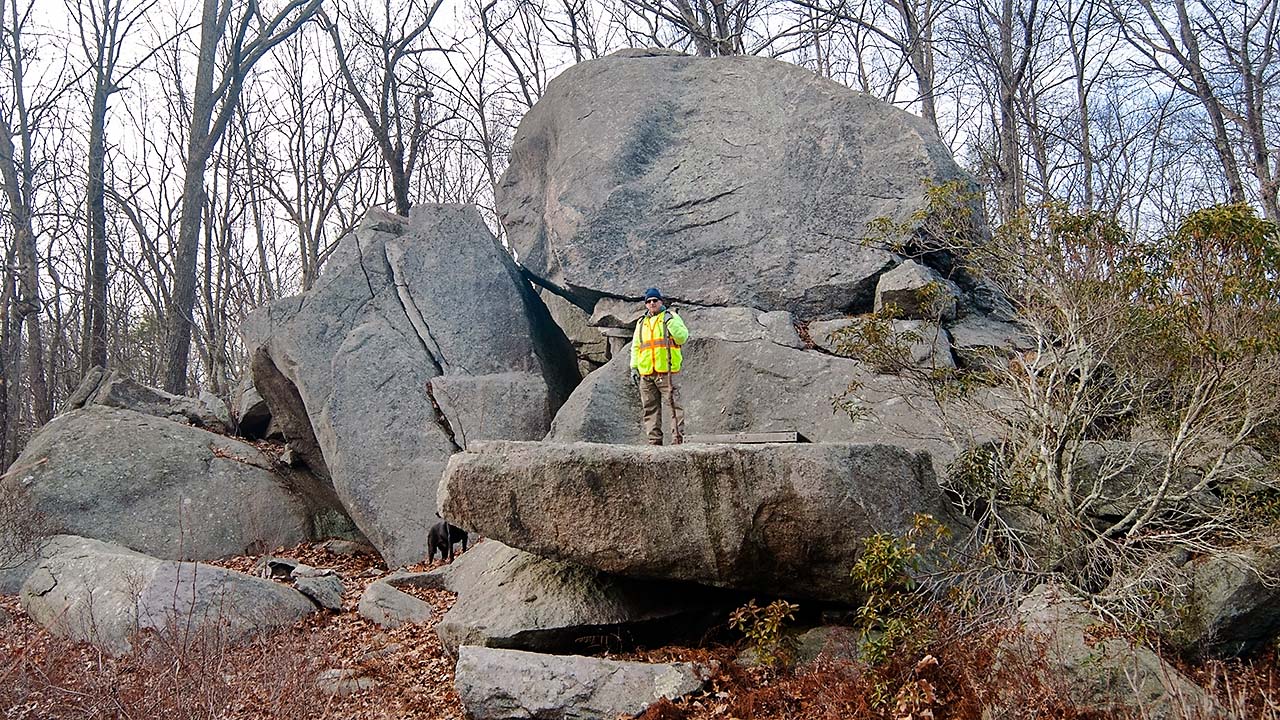 In this 2019 photo, Dr. Tom Failla, now the Town Tree Warden, stands on a glacial erratic on the Fromson-Strassler property.