Bridgeport Hospital Physician Tests Positive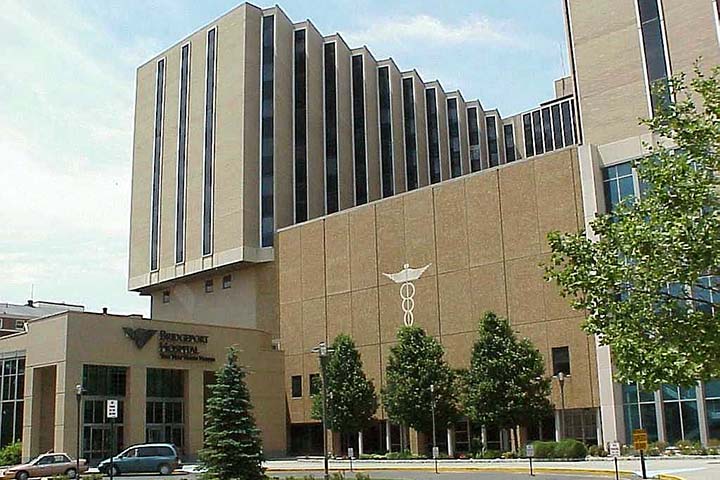 A male physician at Bridgeport Hospital has tested positive for coronavirus, the second case identified late this week of Westchester County residents who work in Connecticut.
Both patients, Governor Ned Lamont told the press this afternoon at the hospital, live in New Rochelle, although it is not currently known if the two had any contact or connection.
Bridgeport Hospital president Anne Diamond said the physician had been in contact with a limited number of patients. She said a small number of people have been isolated, even though the Centers for Disease Control had said the measure was not necessary.
The doctor had shown no coronavirus symptoms while on rounds. Ms. Diamond said the extra step was taken "to be very conservative."
No touching
Connecticut Public Health Commissioner Renée Coleman-Mitchell said we are "at the stage of community transmission." In addition to the now-standard guidance to wash hands frequently, cough or sneeze into your elbow, avoid sick people and stay at home if you are sick, she said people should avoid touching other people.
"Bump elbows," if you must, said the commissioner. But no hugs, and no fist bumps.
"Common sense makes the most sense," said Governor Lamont.
Commissioner Coleman-Mitchell said those who have no symptoms but wish to learn more about coronavirus can call the State's new information system by dialing 211. The system has automated answers to frequently-asked-questions, and you can also opt to speak to someone live.
If you believe you have symptoms, you should call your primary physician.

Blumenthal is angry
Governor Lamont said he expects the State will receive additional testing kits in the next few days and that private labs will be able to test within two weeks.
Senator Richard Blumenthal is pointedly unhappy that more test kits haven't arrived already.
"First responders put themselves in harm's way," said the senator. "They deserve protection."
Mr. Blumenthal described the federal response at "lacking and lagging" and said "delays can be deadly."
The senator said Connecticut had been promised more kits by the end of this week, but none have arrived. "In that week," he said, "we've lost time. Tests can save lives. We need to know who is infected."
Citing the example of South Korea, where drive-through testing is done (tests involve nose and throat swabs), Senator Blumenthal said, "We need to be more innovative and more aggressive."
Related Stories:
March 8, 2020: "Wilton Resident 'Presumptive' Postive for COVID-19"
March 6, 2020: "Spaulding Convenes Coronavirus Task Force"
March 4, 2020: "Lamont Urges Following New CDC Guidance"