Hot Fiscal Topics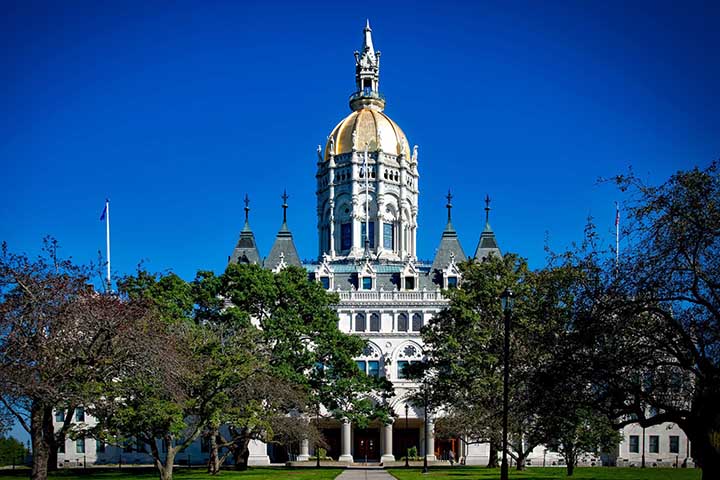 March 19, 2019 — Pending action in Hartford could significantly affect Weston's financial position as deliberations on the Town and Education budgets continue.
Local Tax Revenues
A pending State Senate bill, SB-431, proposes to exempt motor vehicles from taxation by municipalities. The same exemption would apply to a large part of local taxes on personal property used for business purposes.
Those taxes would not go away. They would be replaced by a statewide tax, although possibly at a lower mill rate. The impact on Weston's finances would be significant.
The Town currently brings in about $3.3 million in motor vehicles taxes and another $900 thousand or so from taxes on personal property. It is unclear how much personal property tax revenue would be lost if the bill passes. Other towns estimate 80 percent. In Weston, 80 percent would be $700 thousand.
If it passes, this measure would force Weston officials to come up with as much as $4 million in new revenues, most likely from real estate property taxes.
Teacher Pension Fund Contributions
Part of Governor Ned Lamont's proposed budget calls for Connecticut towns to assume part of teacher pension fund contributions.
As proposed, the baseline burden for towns not in fiscal distress would be 25 percent of pension costs for current teachers. For Weston, an additional 24 percentage points would be added because the town's teachers are paid significantly more than the state median.
The obligation would be phased in by thirds over three years, ultimately resulting in the Town contributing close to $1 million in fiscal year 2021-22.
Weston Budgets
The Board of Finance holds a public budget hearing on March 26th at 8:00 pm in the Middle School Library.
At present, the proposed Board of Education budget calls for a $2 million spending increase to operate Weston's schools. The Town's proposed operating budget increases by $433 thousand. In both cases, the majority of added costs are due to higher contractual obligations for wages and benefits.
In addition, the Board of Finance will consider a combined Town and school district $1.5 million net request for capital improvements to Town and district facilities.