Democrats and Republicans gathered for a long day and evening at Weston Middle School on Tuesday, as voters arrived in a steady stream over the course of 14 hours to cast ballots.
Turnout was strong, as municipal elections go, with 43 percent of registered voters weighing in. (Results can be found here.)
The candidates for offices at the top of the ticket — First Selectman and Selectmen — know each other well and from the outset pledged to conduct a respectful campaign, intent on resetting the recent tone of civic affairs.
Once all votes were in and counted, reelected First Selectwoman Samantha Nestor said, "I'm really, really grateful to the team that worked so hard to support Tony and me. We knocked on 1,800 doors, got to meet and listen to 1,300 people, and we still wanted to do more. This is the result, and I'm thrilled."
"I'm disappointed that my friend Stephan Grozinger won't be on the Board with me again," she said. "But I am gratified that someone of Kerem's caliber will sit with Tony and me. I'm looking forward to an excellent two years of focusing on getting the work done."
Mr. Grozinger said, "Putting my RTC chairman hat on, I want to congratulate everyone who prevailed and thank everyone who ran."
"Both parties ran campaigns we can be proud of," he said. "They were vigorous and competitive but always warm and collegial and reflect the true spirit of Weston."
Selectman-elect Tony Pesco said, "I'm just really happy that the campaigning is over and now we can actually get down to getting the work done and making the town better."
There was a certain amount of muted surprise in the room when the vote totals placed Mr. Grozinger slightly behind Kerem Dinlenc, his running mate, thus giving the third Selectman seat to Mr. Dinlenc.
Mr. Dinlenc said, "I was not expecting this outcome, as I really was looking forward to serving with Stephan. Were it to be just one of us, he deserves the chair more than me. But the cards fell as they fell and I'm ready to move forward with Sam and Tony."
On the day …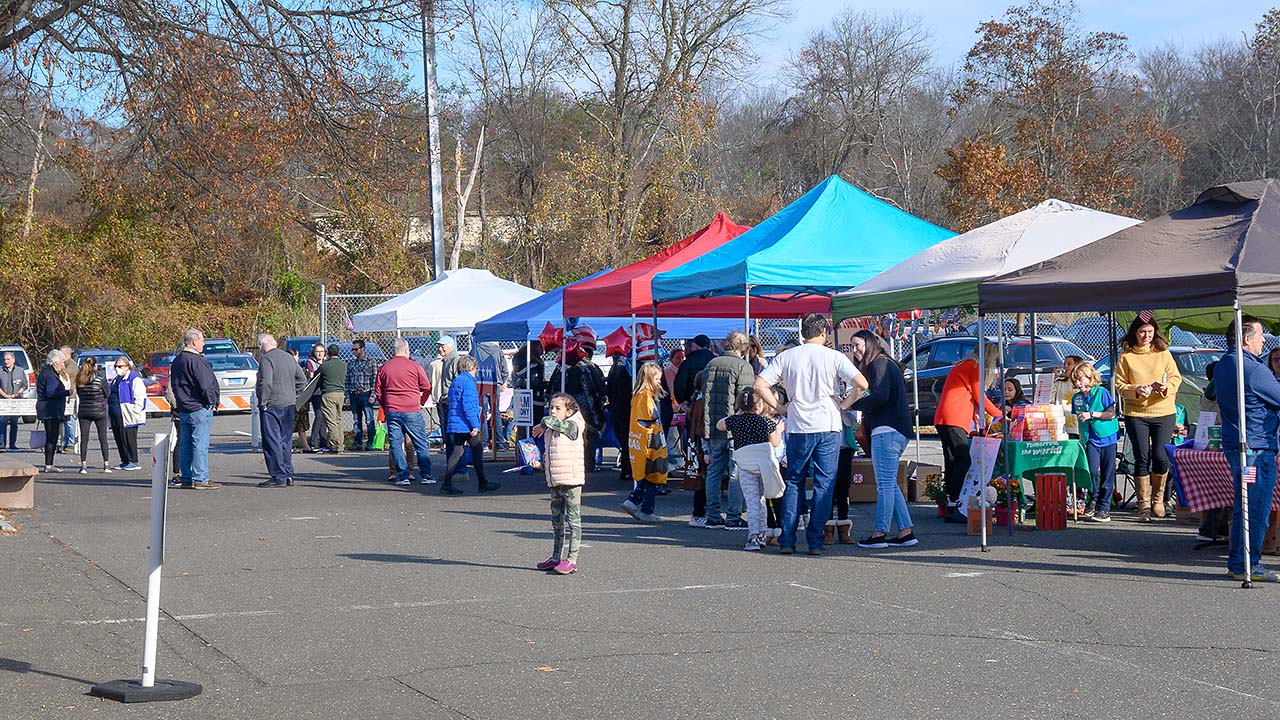 Midday Election Day at the polls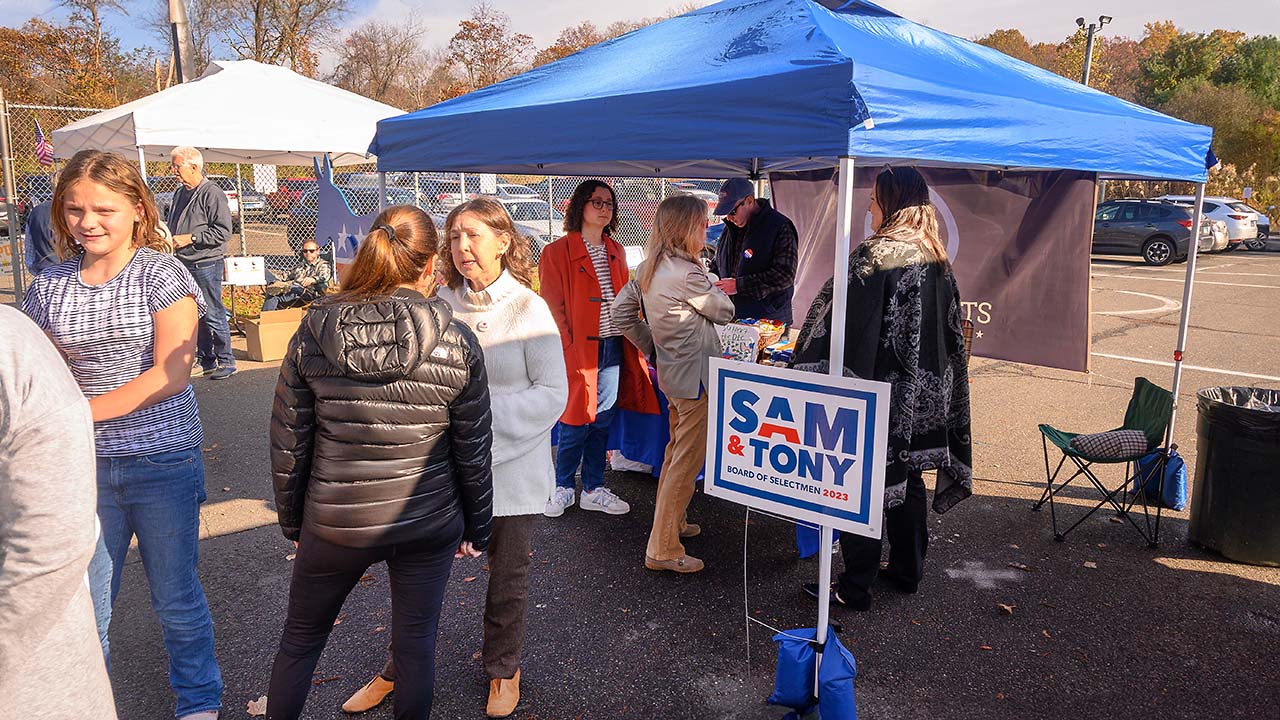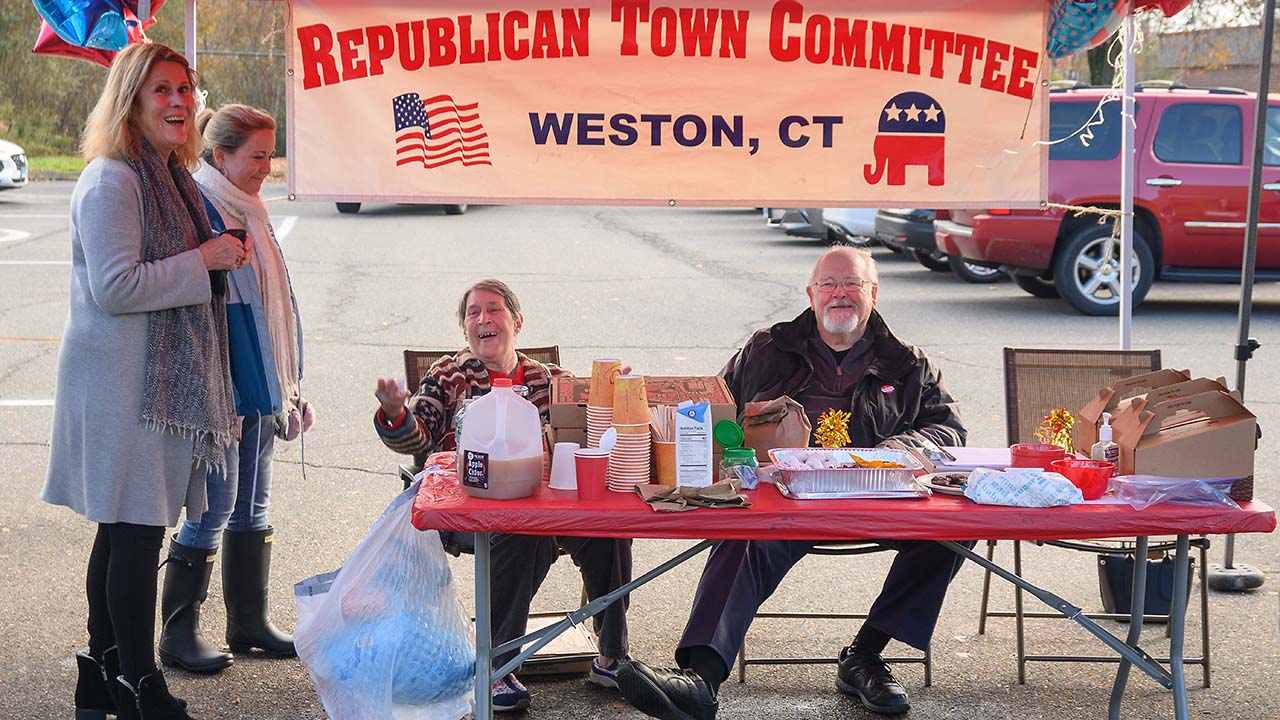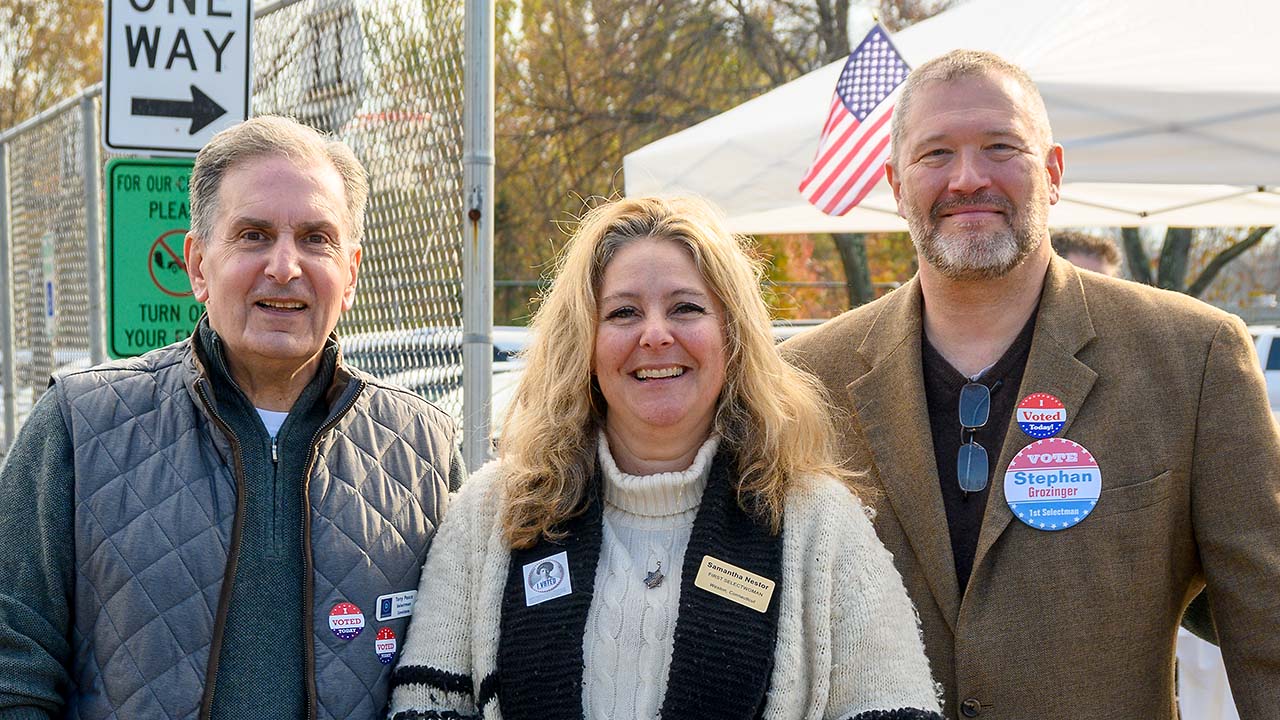 Dr. Pesco, Ms. Nestor, Mr. Grozinger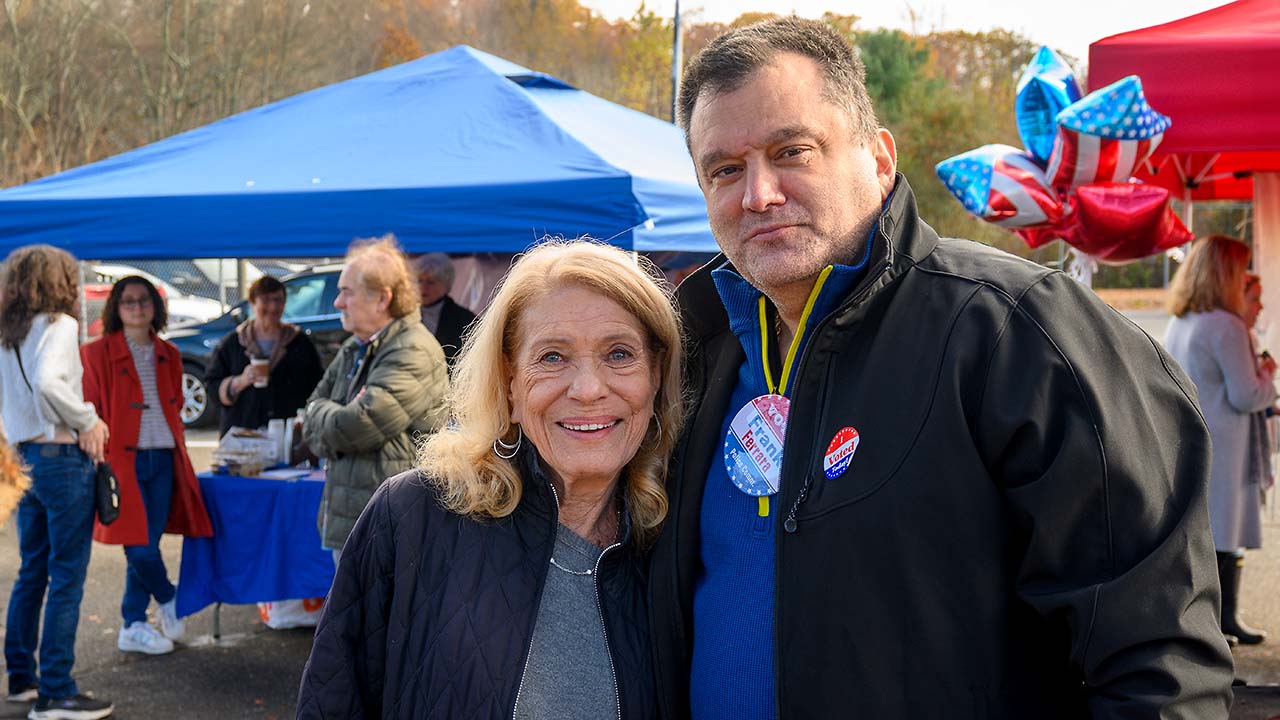 Beth Gralnick, Frank Ferrara. Reelected and elected to the Police Commission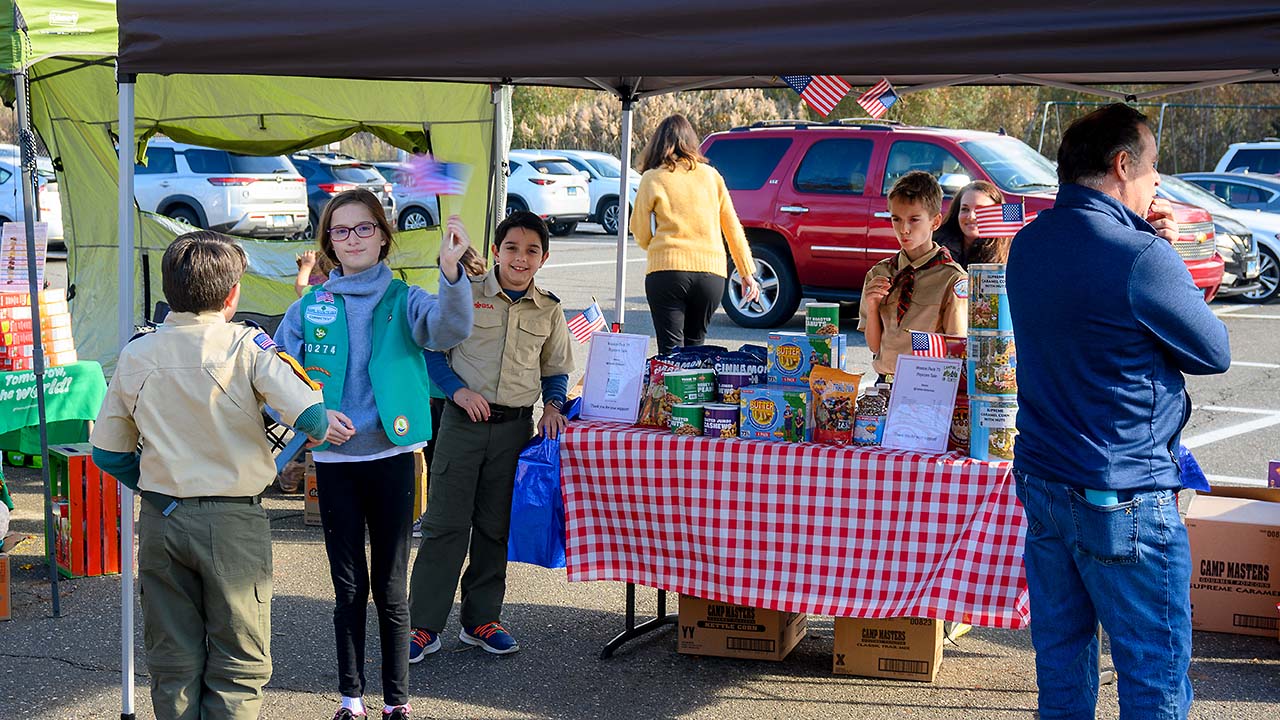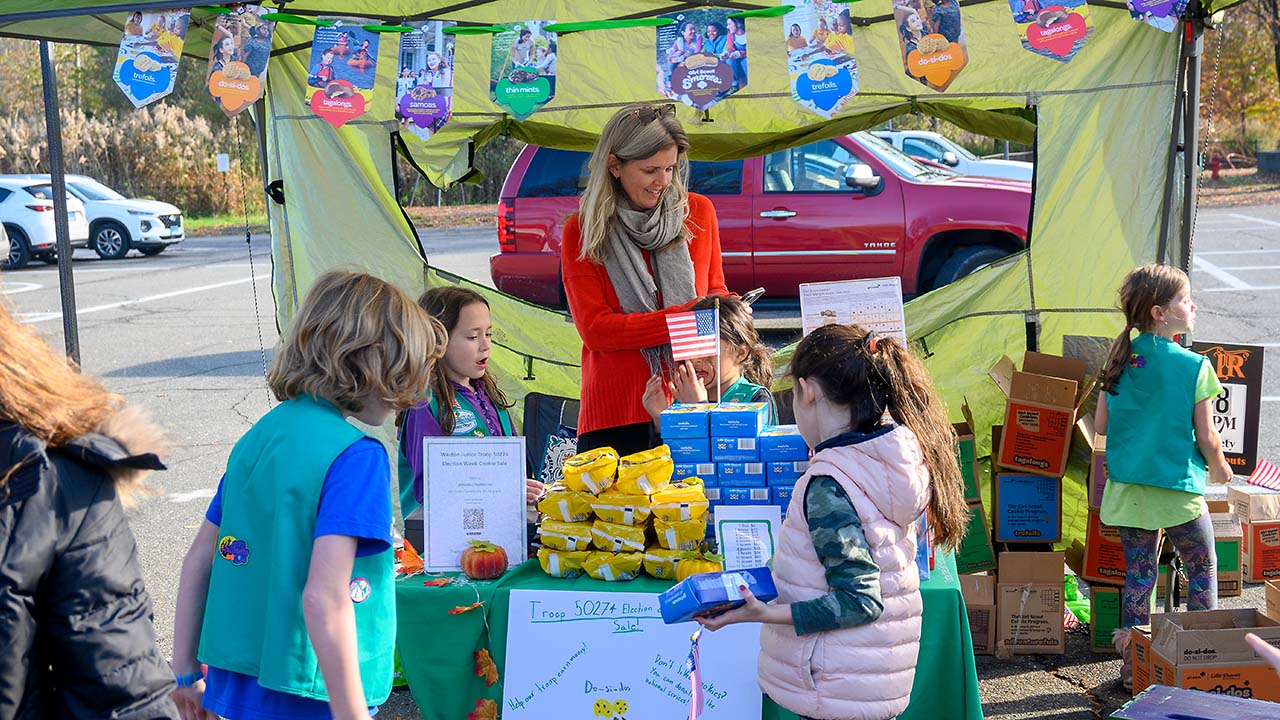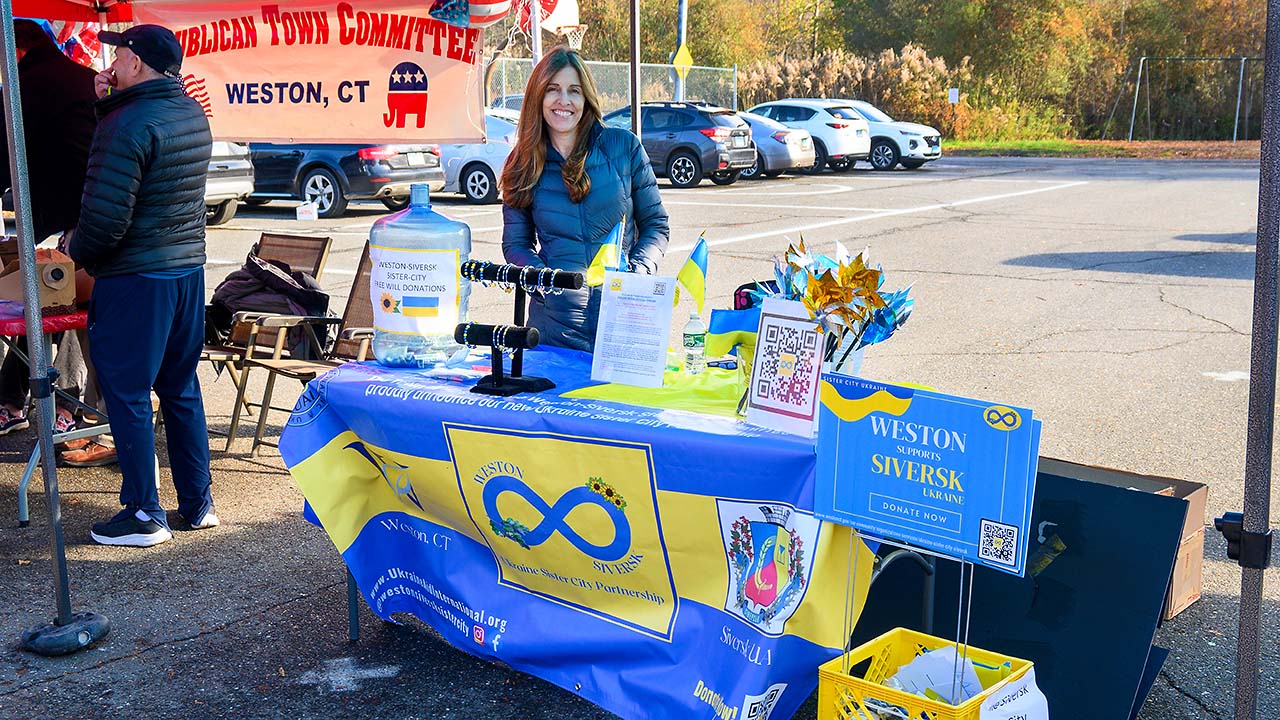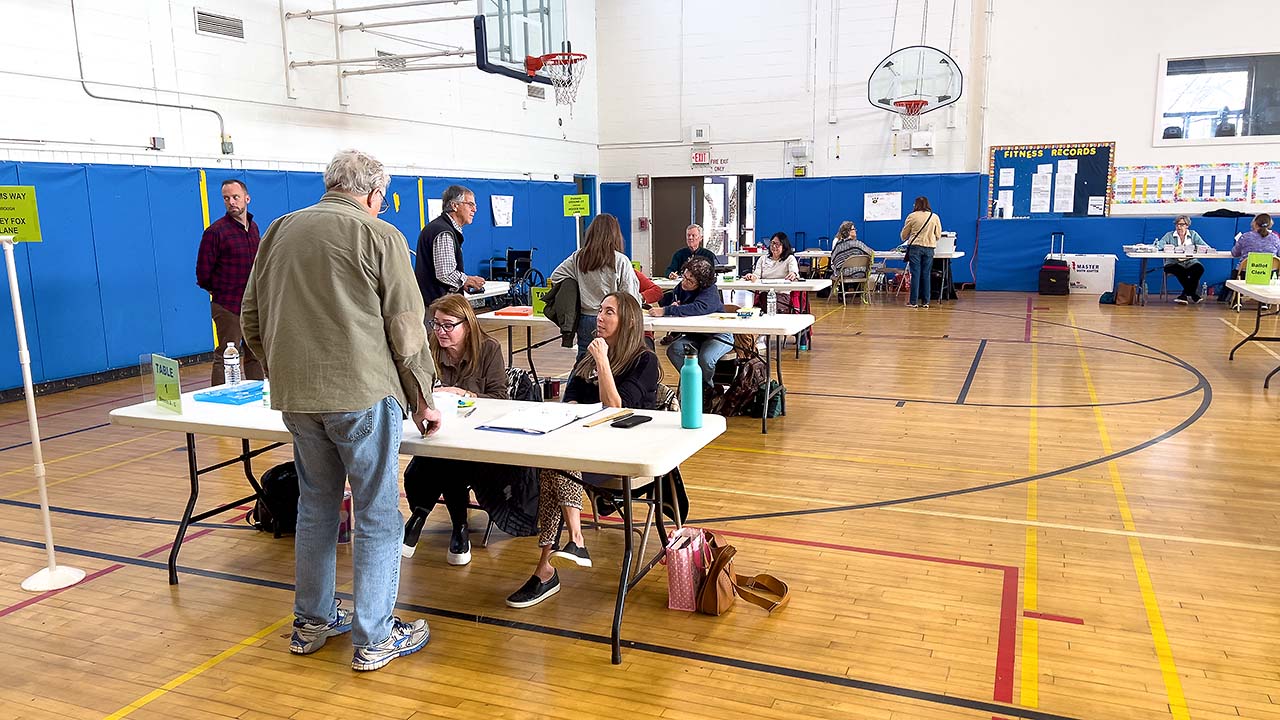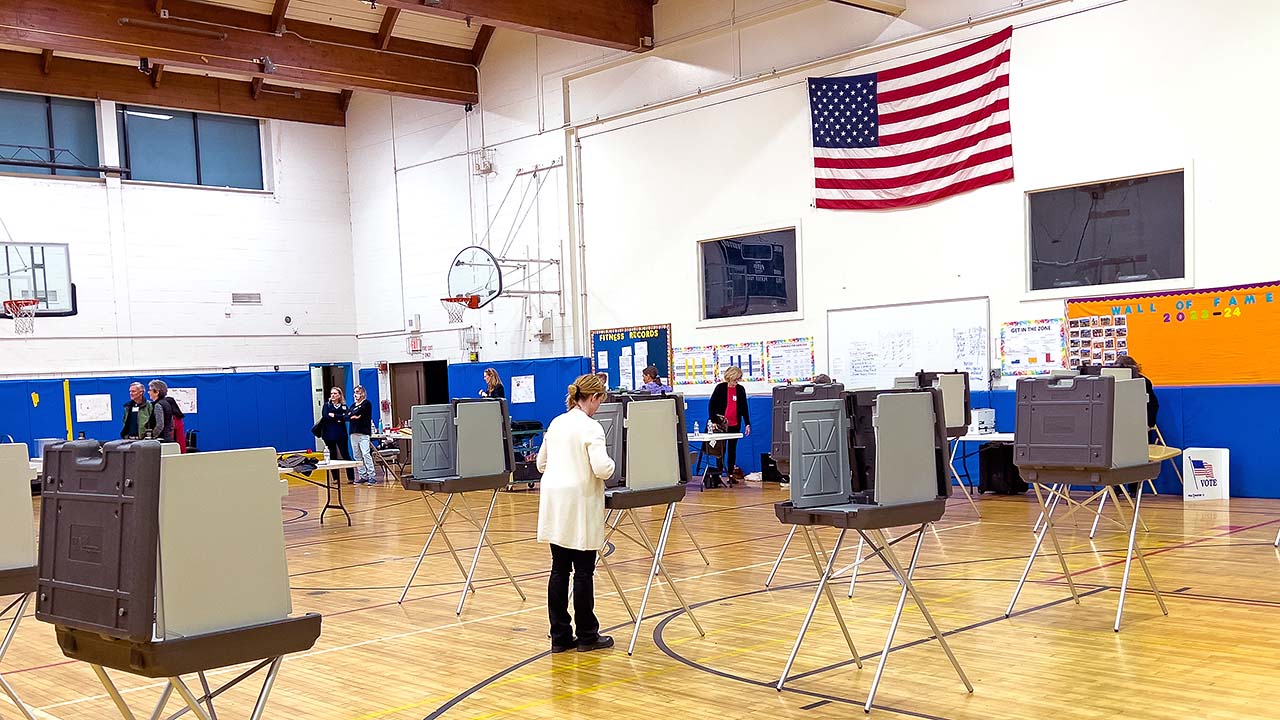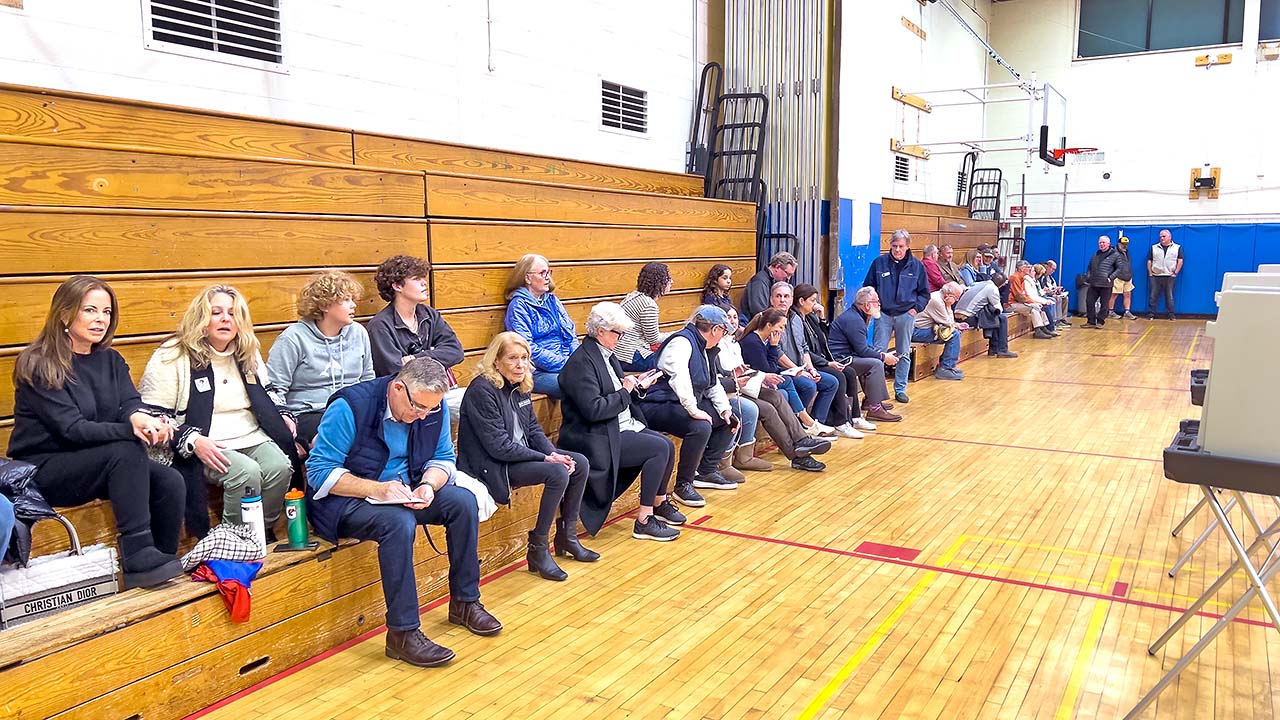 Awaiting results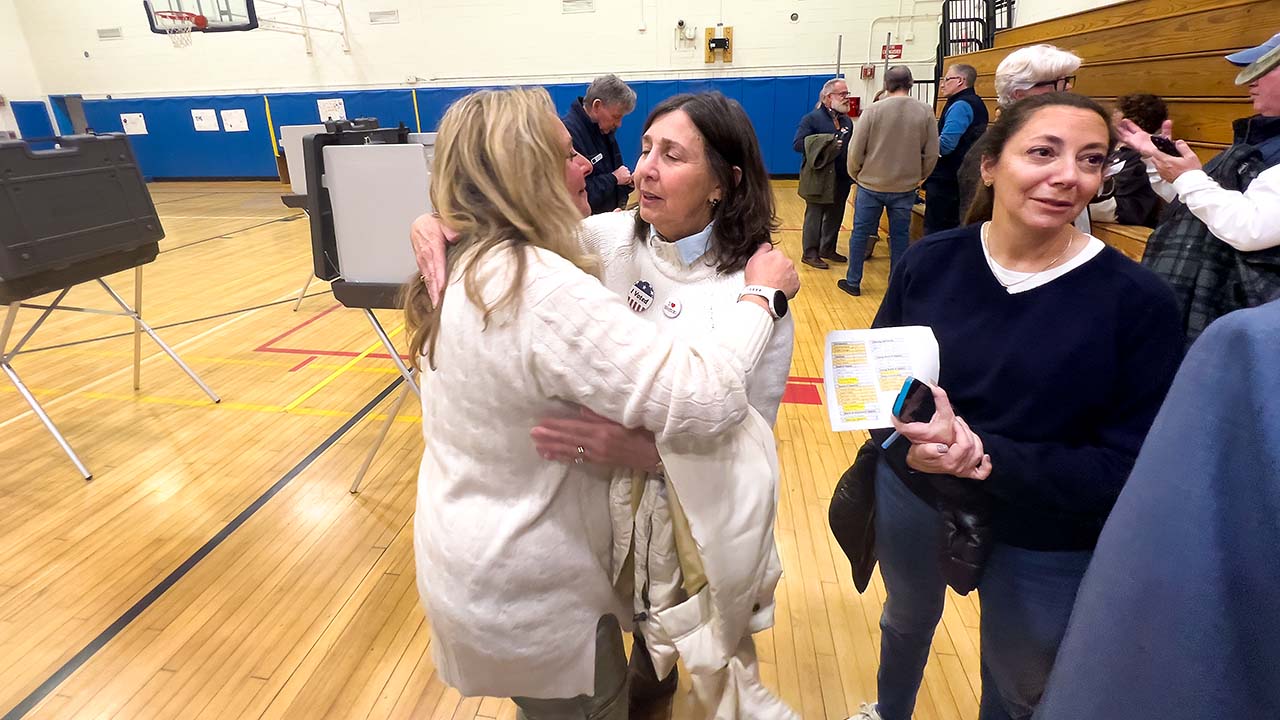 A congratulatory hug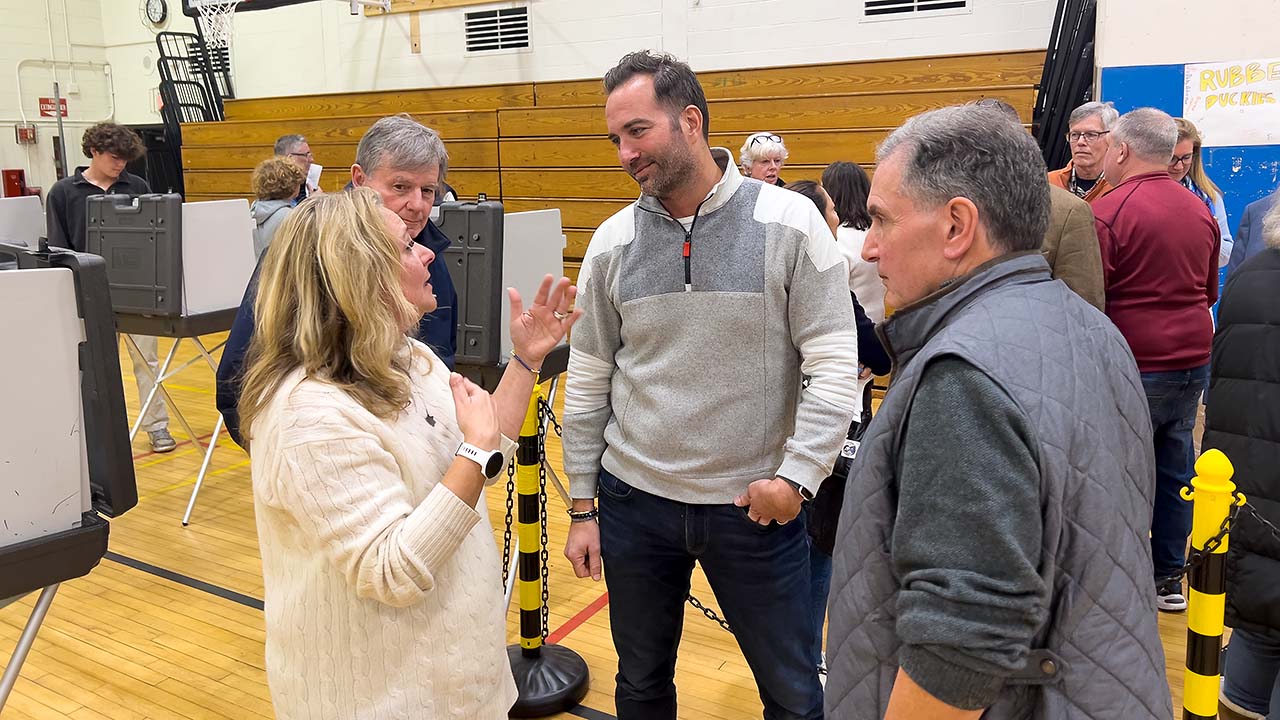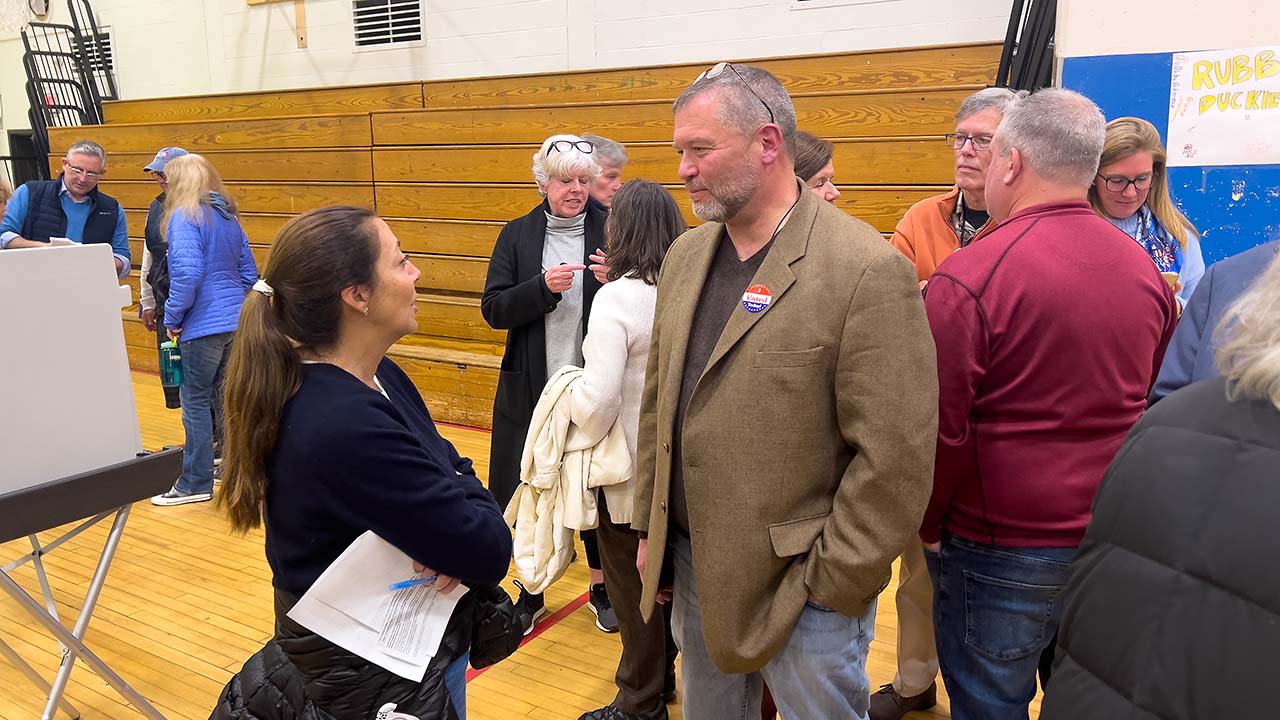 Gayle Weinstein, Mr. Grozinger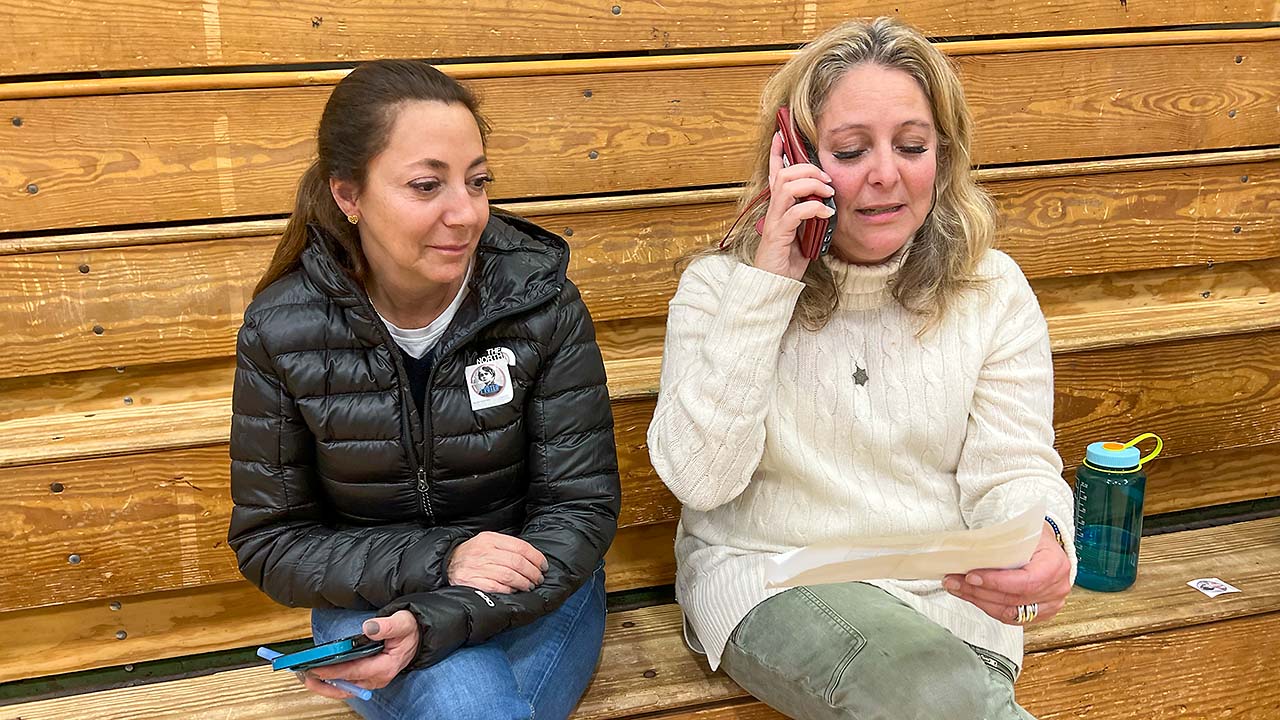 Governor Lamont calls to congratulate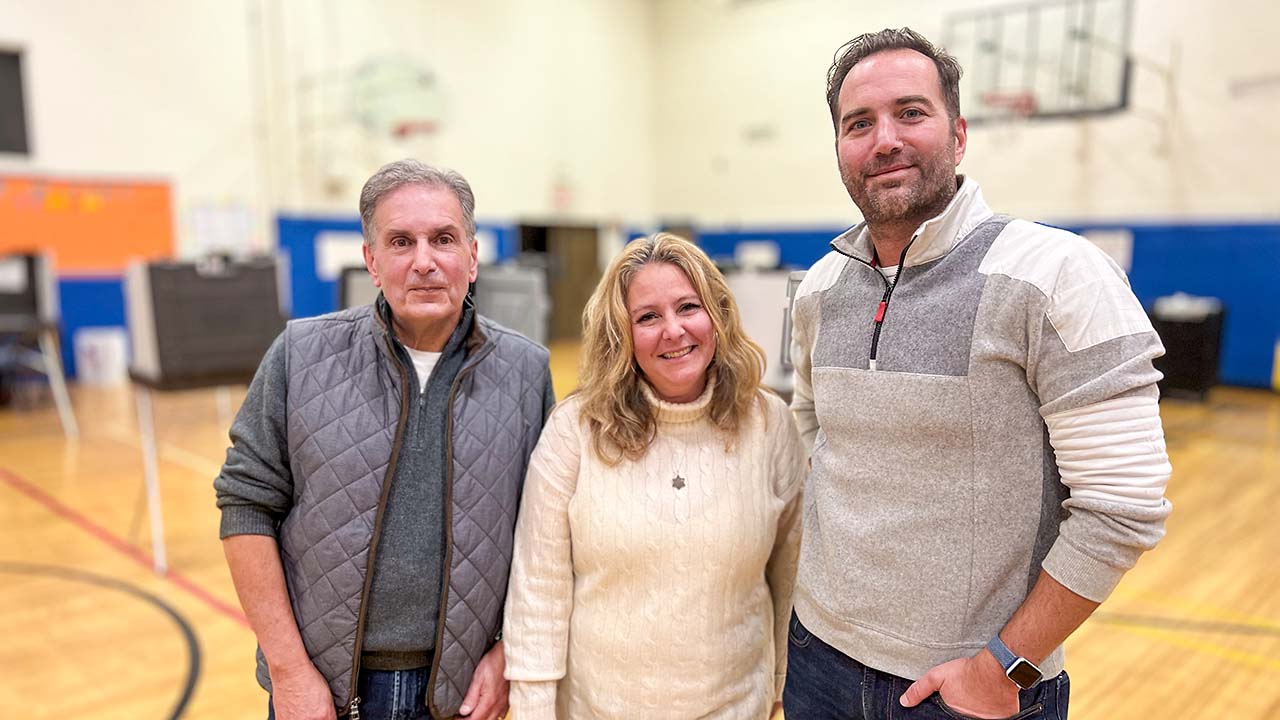 The new Board of Selectmen: Dr. Pesco, Ms. Nestor, Mr. Dinlenc