Construction projects are well underway in several locations around town, long-planned infrastructure improvements to facilities, amenities, roads and bridges.
Probably the most visible project is in front of Town Hall where, after years of planning, shovels and heavy equipment are moving earth to create the new Town Green.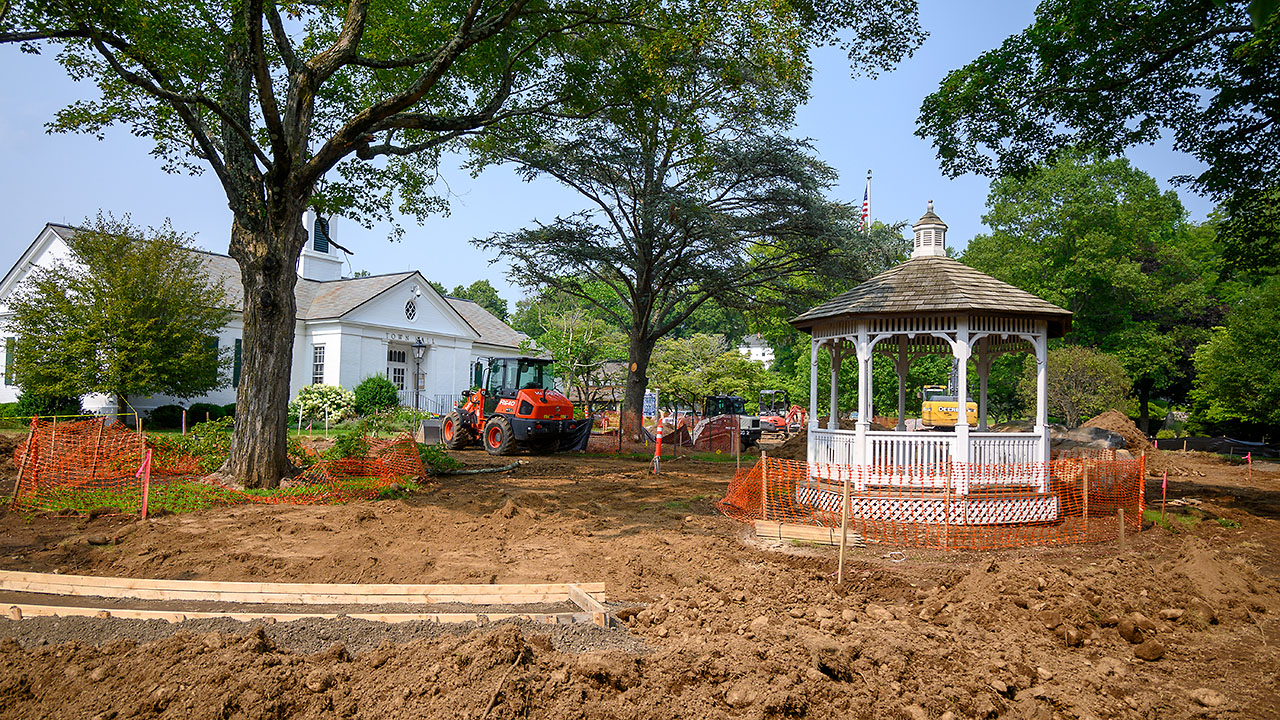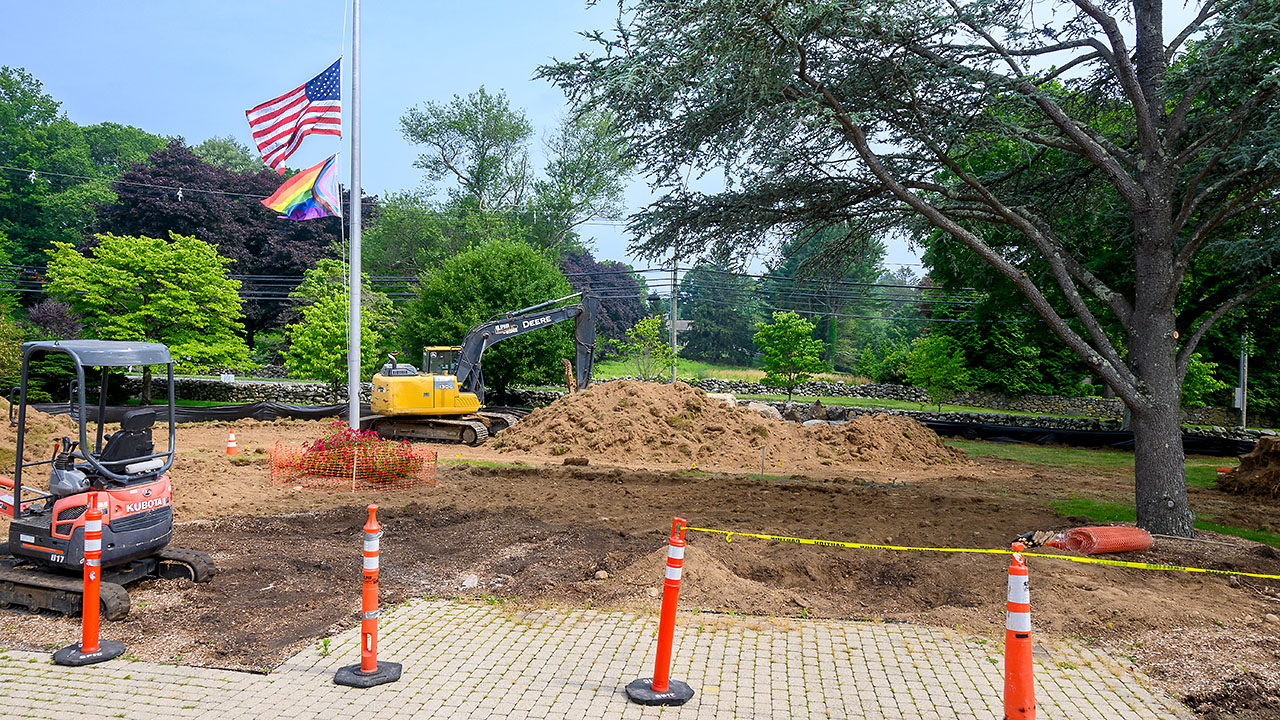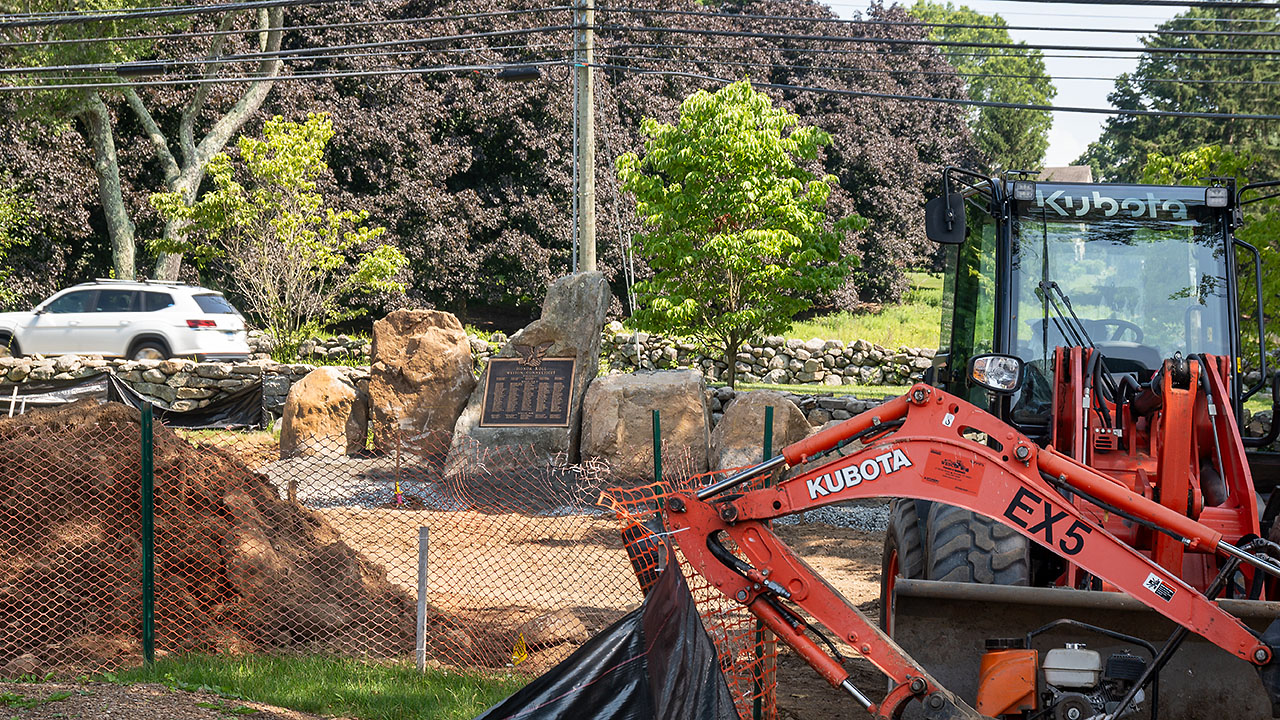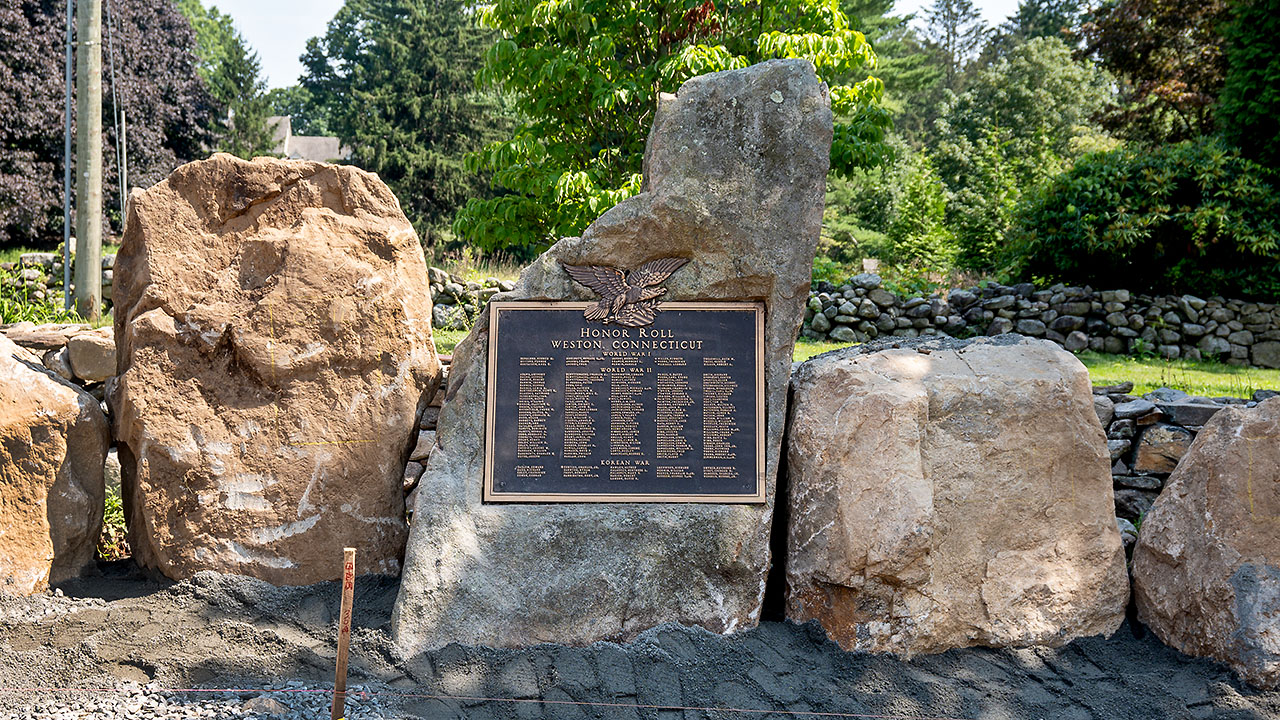 Less visible, as in not visible, is work underway for the Weston Police in the Town Hall basement. The renovation involves improvements to the heat and air conditioning systems and installation of locker rooms, including a section designated for women officers who may be hired as openings arise.
On School Road, construction of sidewalks plan Phase 1 began when school let out in June. Upon completion, walkways will run from St. Francis Church to Norfield Road and up School Road just past the middle school. Phase 2 construction should begin next year. Phase 3, the most ambitious stage, is planned for 2025. (Our March 15 story describes the plan in some detail.)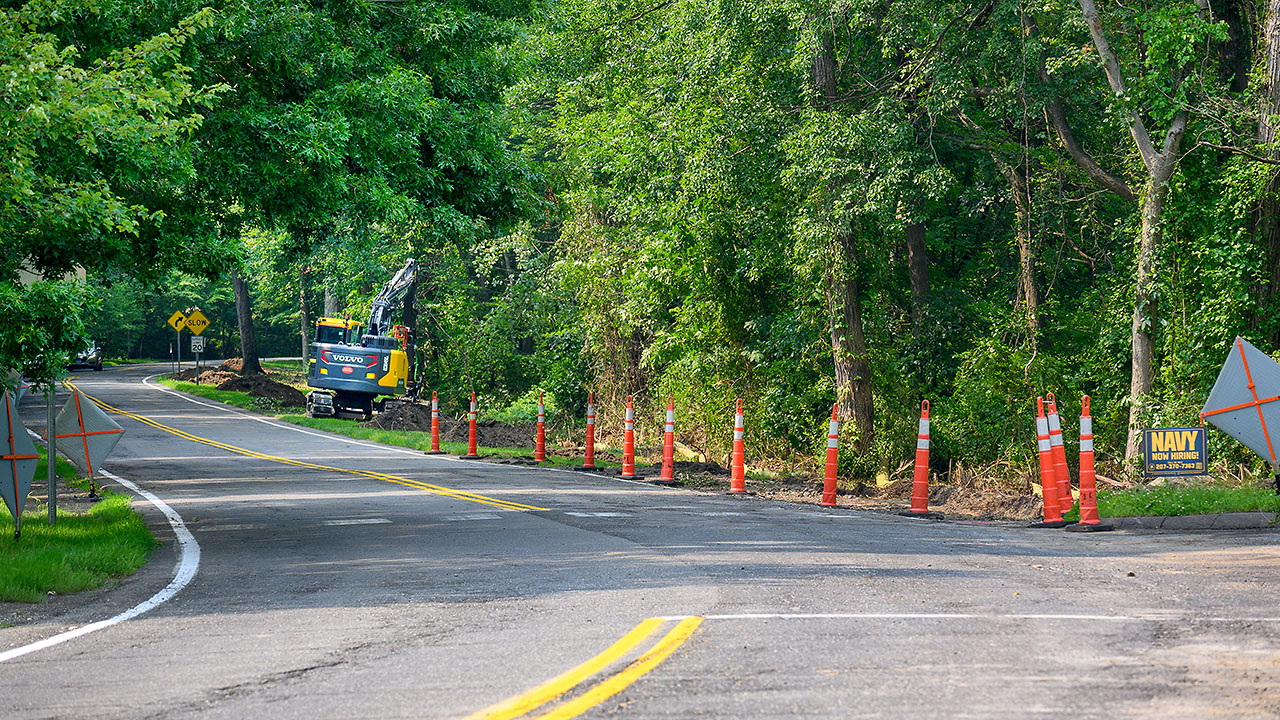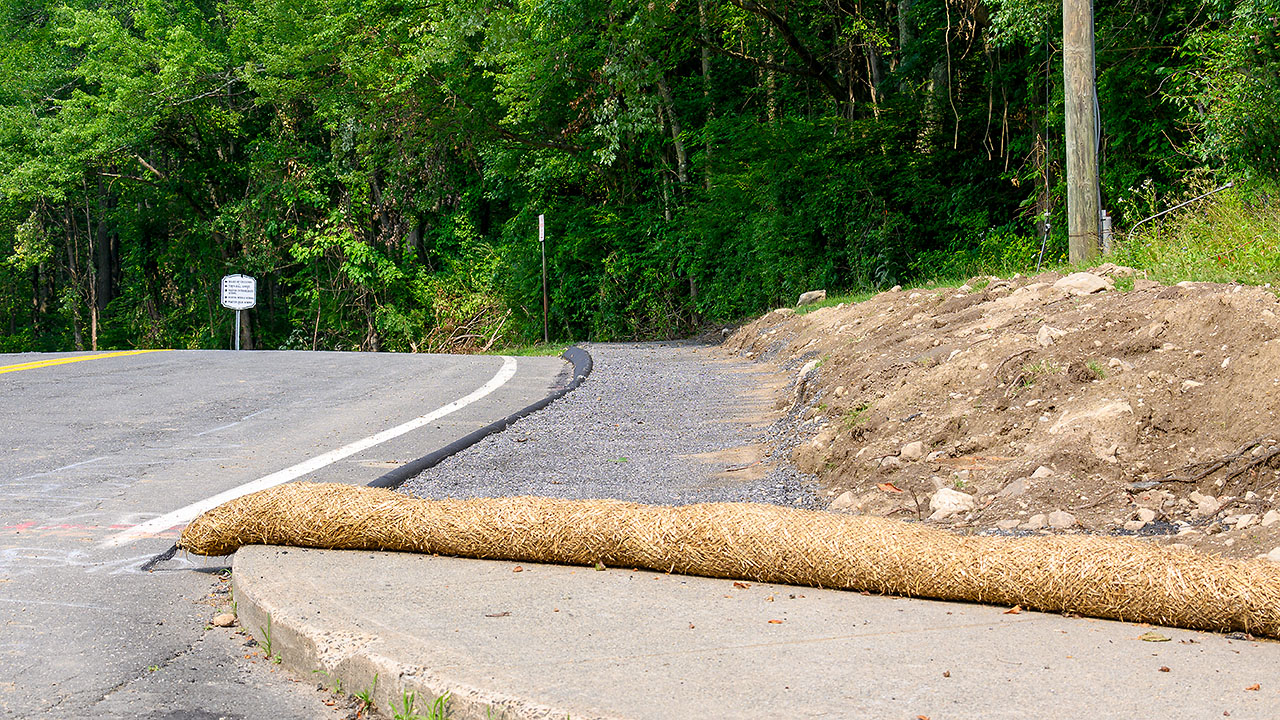 The new education center at Lachat Town Farm is nearing completion. The first photo below is from the groundbreaking last November. The next two are current.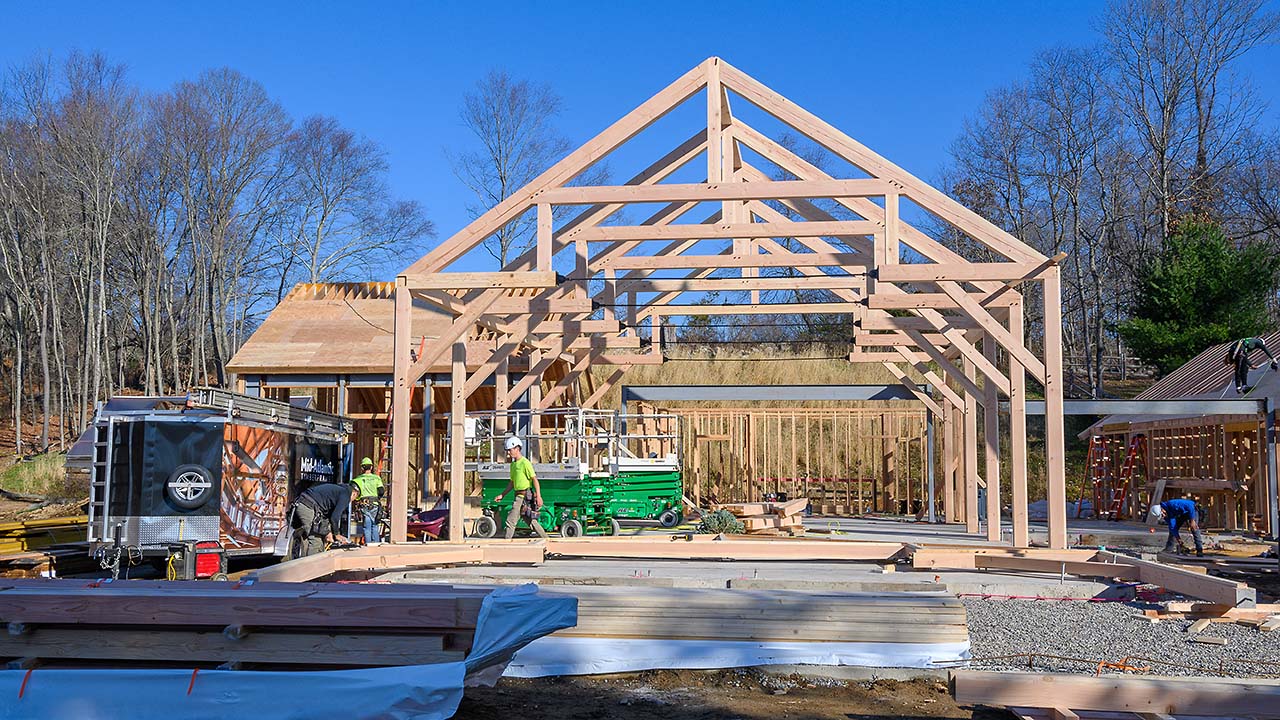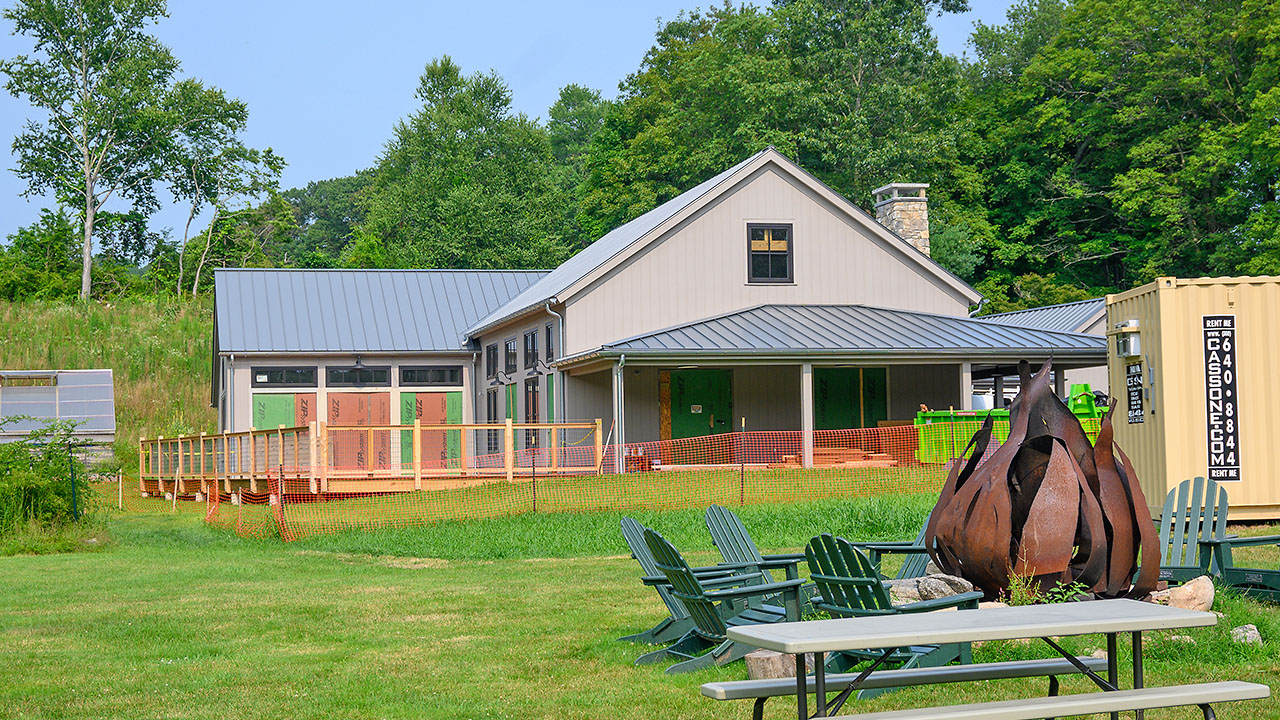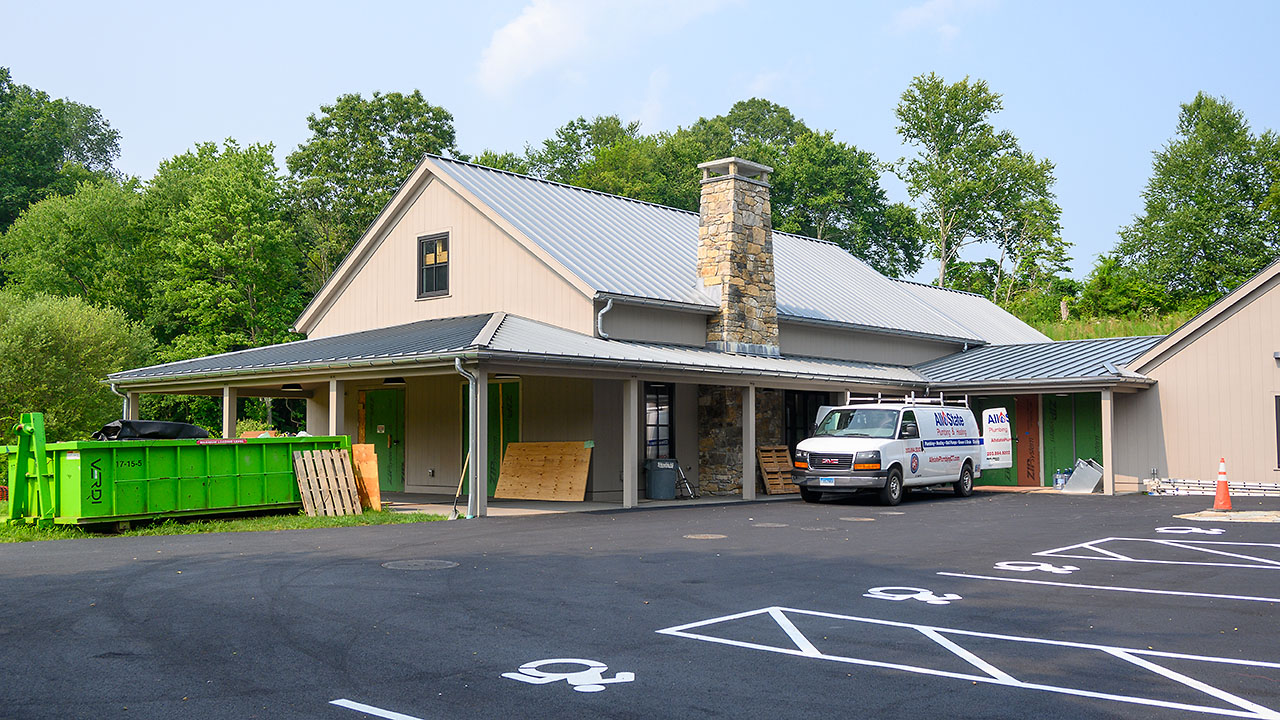 On the roads, summer paving is on track. The Town allocated well over $1 million for paving this year, augmented by ARPA funds, holding to a five-year plan to bring all Weston roads up to good condition.
In the near future, all or most of Lyons Plain Road and Valley Forge Road will be repaved, funded largely by state grants. In the past two years or so, the Town has been awarded roughly $35 million in federal and state funds for a number of capital improvements.
Currently, work is nearing completion on providing emergency access to School Road from Wood Hill Road. Wood Hill is still not a through street, but in the event of a dire emergency at the schools, opening a secured gate at the end would give first responders an alternate way in to the campus. Work should be completed before the start of the school year.
Renovation of the bridge at Davis Hill Road is scheduled to begin on August 7. During construction, the bridge will remain open to traffic, but there may be occasional brief closures. Restoration of the bridge on Michaels Way is next on the schedule.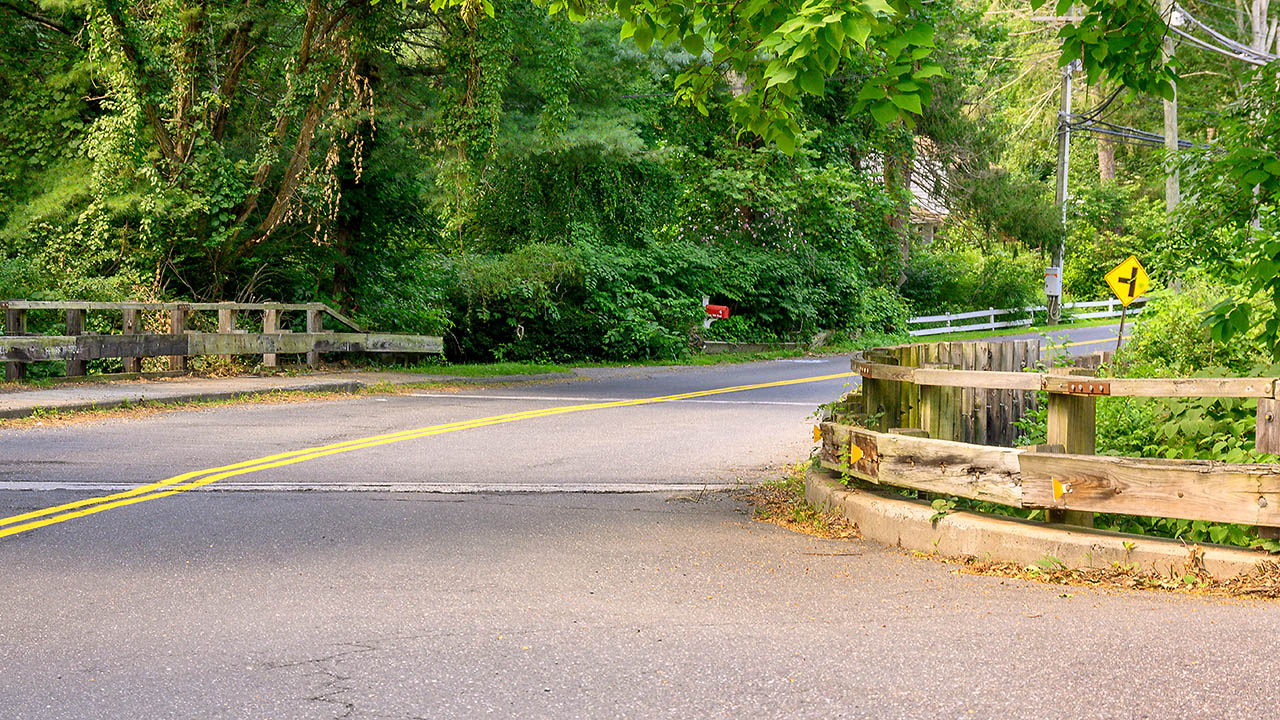 Davis Hill Road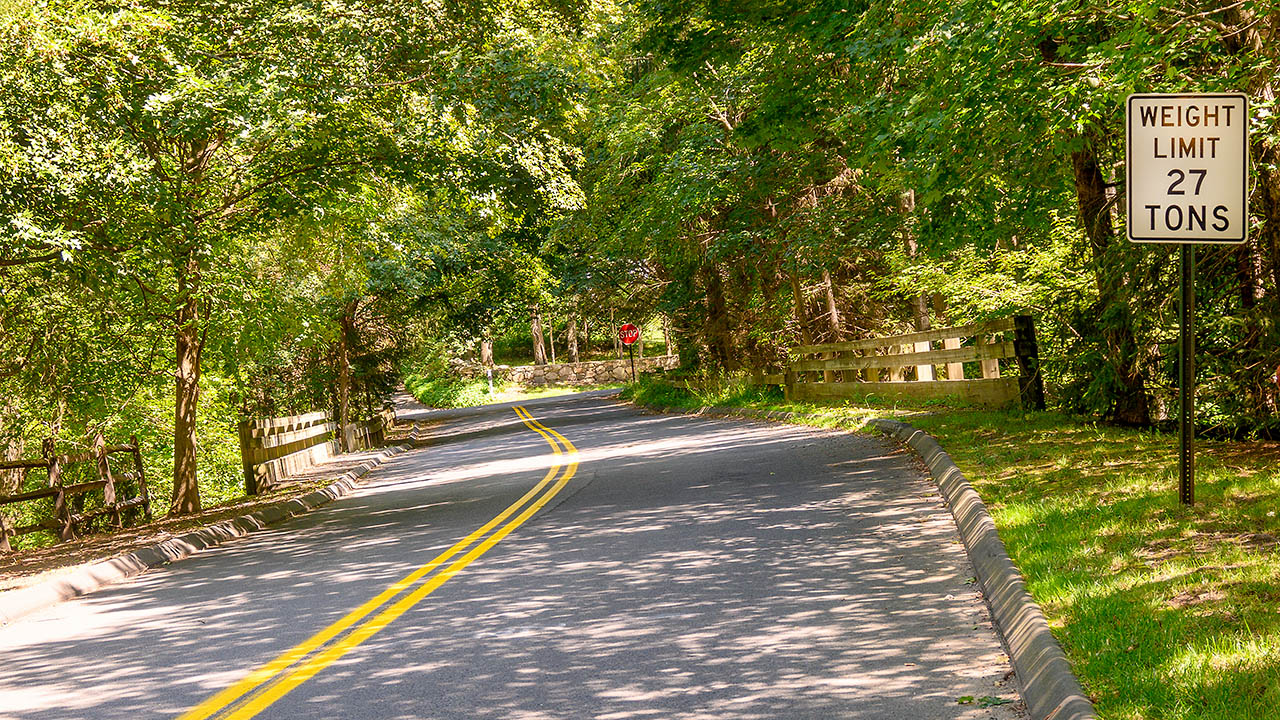 Michaels Way