On July 25, Weston Democrats caucused to endorse a slate of candidates for November's municipal elections.
The vote was unanimous to endorse candidates on the table below. Incumbents are indicated with an asterisk.
Office
Candidate
First Selectman
Samantha Nestor *
Selectman
Tony Pesco
Board of Education
Steve Ezzes *
Sharon Ferraro *
Chad Hoeppner *
Board of Finance
Chris Bryant
Amy Gare *
Jeff Goldstein *
Michael Imber *
Police Commission
Beth Gralnick *
David Muller *
Planning & Zoning Commission
Gus Christensen
Michael Reiner *
Board of Assessment Appeals
Barbara Reynolds *
Zoning Board of Appeals
Jim Low *
Ilene Richardson *
In the photo at the top of the page, First Selectwoman Samantha Nestor, who said, "How lucky am I? How lucky is the town to have this fantastic slate of candidates answering the call to serve the community?"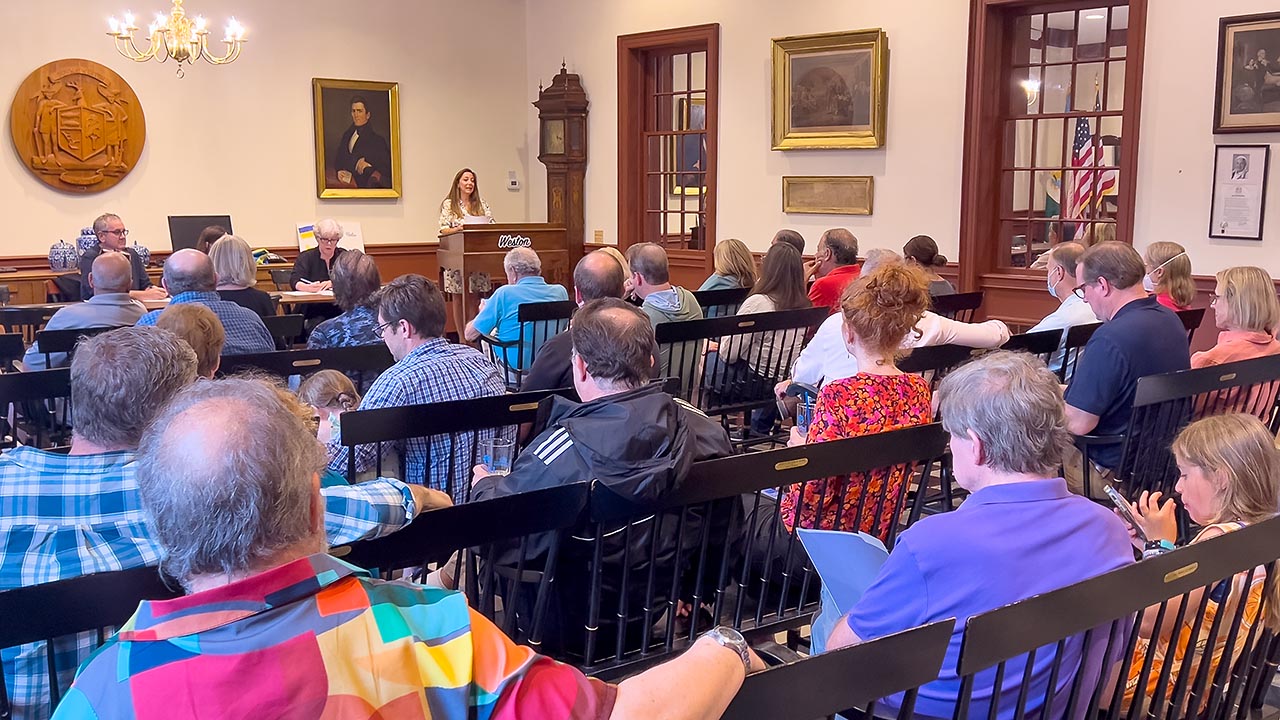 Democratic Town Committee chair Gayle Weinstein presided.
Related Story:
April 24, 2023: Town Democrats Propose Slate