WIS Teacher Tara Rice Honored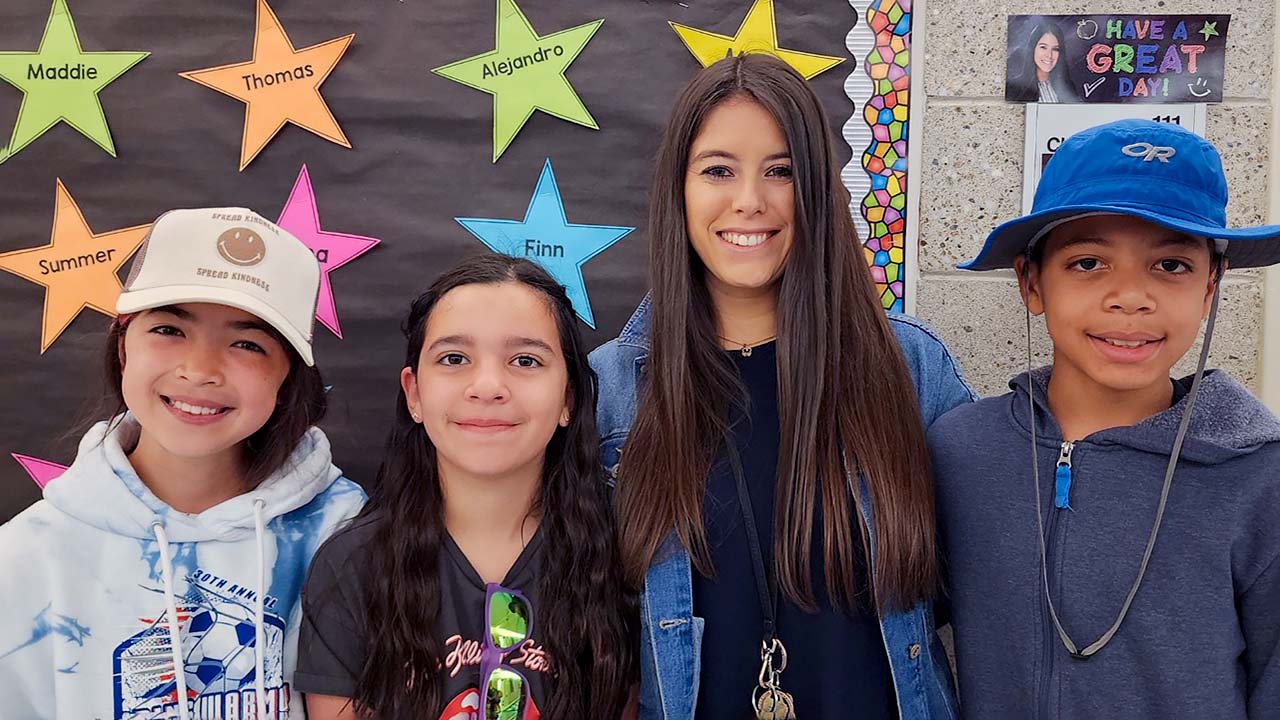 Ms. Rice with some of her students. Contributed photo
Weston Intermediate School teacher Tara Rice is the winner of this year's Elizabeth W. Stokes Founder's Award from the Weston Education Foundation.
The award recognizes a teacher from Weston Public Schools who has created an innovative and educational out-of-classroom experience impacting one or more students.
In January, the foundation opened nominations from students and families, and many were received. In its announcement, the foundation said nominations for Ms. Rice described her creativity in using outside activities and tools to inspire learning and create meaningful relationships with students and their families. "We were especially impressed with the nominations that came directly from former students of hers, now 4th graders."
The Founder's Award was established in 2020 in honor of Ms. Stokes, a longtime Weston resident who founded the Weston Education Foundation in 1994.