Restaurant Equipment Tax Auction, October 21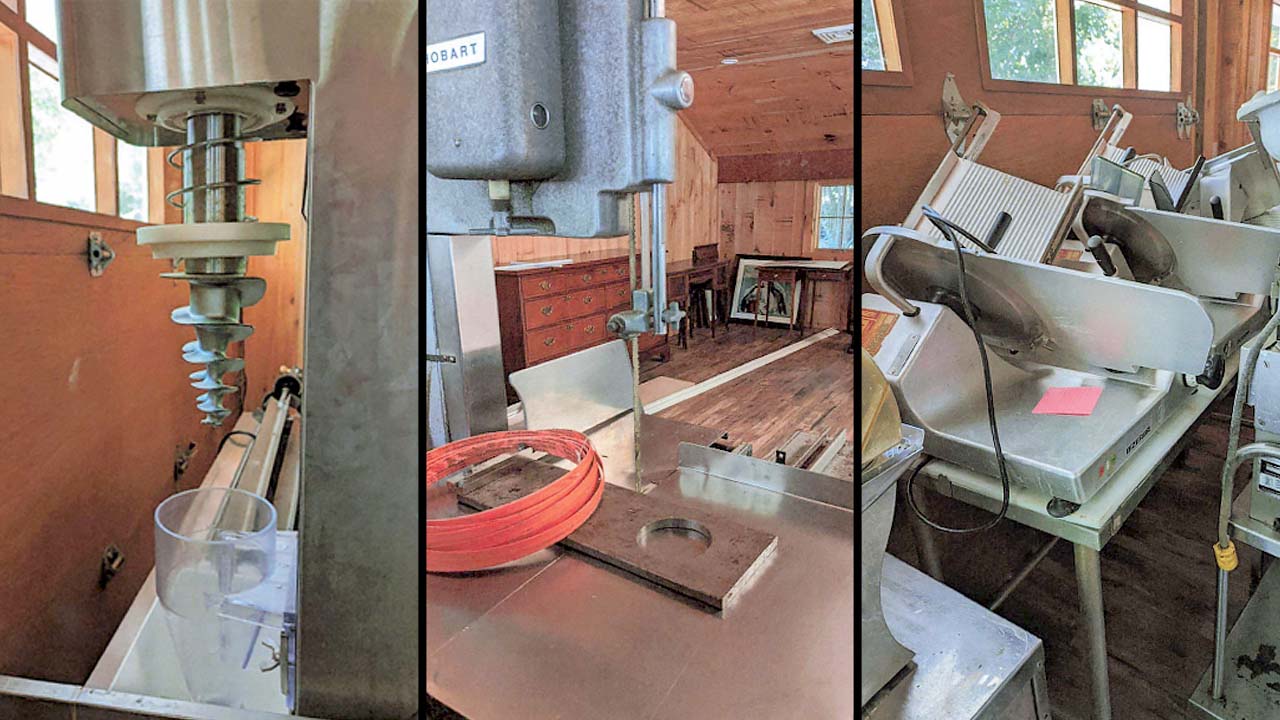 An unusual tax sale with an unusual backstory presents an opportunity for someone who wishes to acquire restaurant food preparation equipment, possibly for a modest investment.
On October 21, the Town of Weston is auctioning off equipment that used to be in Peter's Weston Market. The Tax Collector hopes to recover at least some portion of taxes that were due on the equipment over the course of several years, obligations that were never paid. The amount in arrears, including interest and fees, now totals just over $99,000.
The auction takes place, rain or shine, at 3:30 pm at the Weston Public Works Department, 78 Old Hyde Road. Descriptions and photos of the equipment are available in the notice on the Town website, and can also be viewed and downloaded here.
Lost (sort of), and found
Peter's closed nearly two years ago, but the Town's liens on the equipment and other assets go back much further. The location of the equipment became known only recently, at least to the office of the Tax Collector.
As it turns out, when the market closed, the equipment was transported to the home of Selectwoman Amy Jenner and stored in an unused barn on her property.
While Town staff didn't know that, others obviously did, because in early summer a man whose coffee grinder had been in Peter's Market asked around at Town Center in hopes of finding it. He was told to contact Ms. Jenner.
Ms. Jenner told us the machine was never found in her barn, but at any rate, according to Tax Collector Cathleen Neblett, someone mentioned all this to a Town staffer, who notified her office where the equipment was stored.
Collection
On June 30, Ms. Neblett sent a certified letter requesting that Ms. Jenner reply with confirmation of the whereabouts of the equipment and advising her not to allow it to be relocated.
Ms. Jenner told us, as did James Magee, the market's former proprietor, that Ms. Jenner contacted Mr. Magee about the letter and asked what he wanted to do. Mr. Magee said he consulted his attorney, who advised letting the Town take the equipment.
Mr. Magee was aware of longstanding tax payment demands and of the liens, including an earlier failed attempt by the Tax Collector to attach bank funds. Ms. Jenner said she had not been aware of the liens, and said that, in allowing the equipment to be stored on her property, "I was just trying to do a favor for a friend" when the market closed and the terms of the eviction required that everything inside be removed.
A few weeks after the Tax Collector's letter to Ms. Jenner, a State Marshal supervised an inventory of the equipment in her barn. It was eventually transported by Public Works staff to the DPW facility, where the auction will be held.
The auction
Restaurant equipment to be auctioned includes a mixer, a patty maker, grinders, several slicers, a scale, a meat saw, a prep table, cabinets, miscellaneous trays, and a rotisserie.
Bidding will begin at $400 for the entire lot. Bids are not being accepted for individual items. Bidders are required to make a $200 cash deposit. The winner must pay the Town immediately and remove all items by November 4.
The Tax Collector's notice advises contacting Town Administrator Jonathan Luiz for more information, by email to jluiz@westonct.gov or by phone: (203) 222-2677.