PFAS Remediation Plans Approved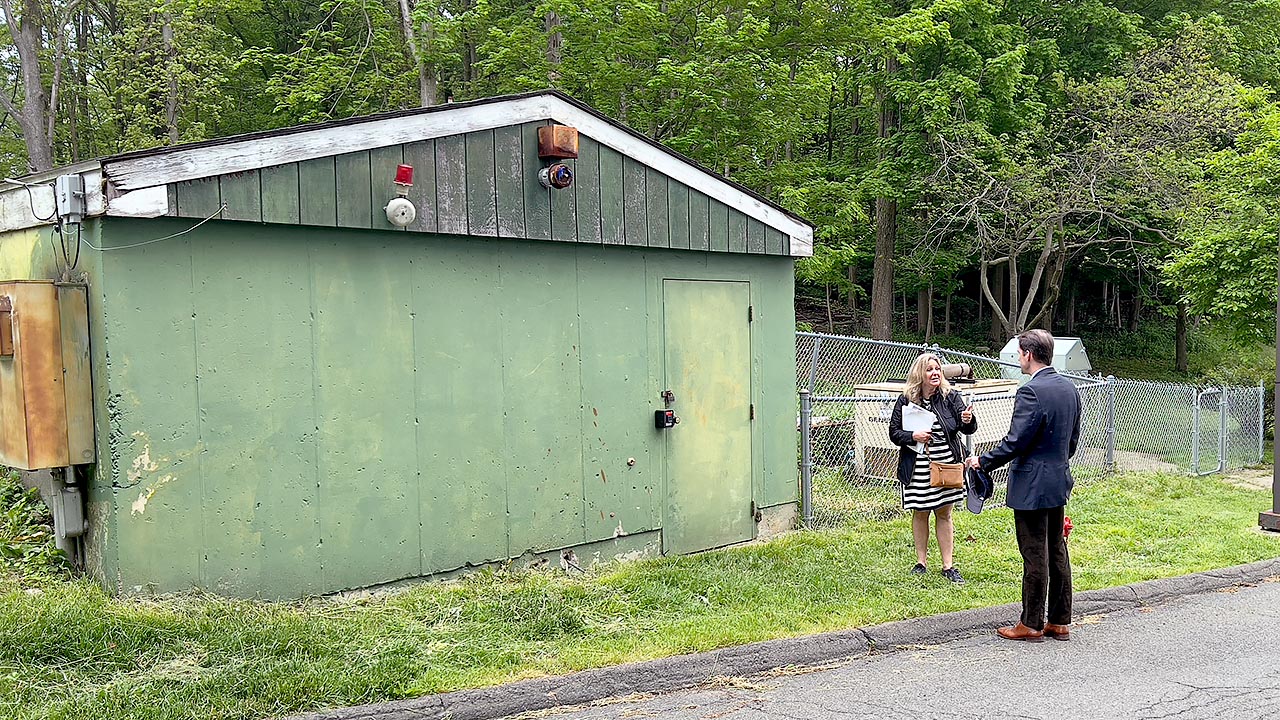 First Selectwoman Nestor briefs Congressman Himes in May. Photo: Weston Today
The Town's plan to remediate PFAS chemicals found in the system that supplies drinking water to the municipal campus and school district has been approved by the Connecticut Department of Public Health.
According to First Selectwoman Samantha Nestor, the approved system will be installed and operational in time for the new school year. Since March, bottled water has been supplied to Town and school district buildings.
Although PFAS levels detected earlier this year were well below those an EPA advisory states "may result in adverse health effects," Town officials immediately sought guidance from the Department of Public Health, whose experts participated in a public information session on March 28 with Ms. Nestor, representatives of the Department of Energy and Environmental Protection (DEEP), and Aspetuck Health District director Mark Cooper.
The Town engaged Ron Black, a respected certified public water systems operator, to devise a solution. Mr. Black's prototype system, installed in April, reduced PFAS to non-detectable levels. His permanent solution was approved this week by the Department of Public Health.
First Selectwoman Nestor said, "We are so grateful to the Department of Public Health for working hand-in-hand with us throughout this process. For their support, I also thank our teams at the Weston Public Schools, Superintendent Lisa Wolak Barbiero, Town Administrator Jonathan Luiz, and Mark Cooper of the Aspetuck Health District."
Communications with the various agencies regarding the PFAS issue and a recording of the public information meeting can be found on the Town website.
Related Stories:
March 30, 2022: Public Briefed on PFAS
March 16, 2022: "Forever Chemicals" Found in Town, School District Water