Congressman Himes Visits Lily's, Walks the Sidewalks Path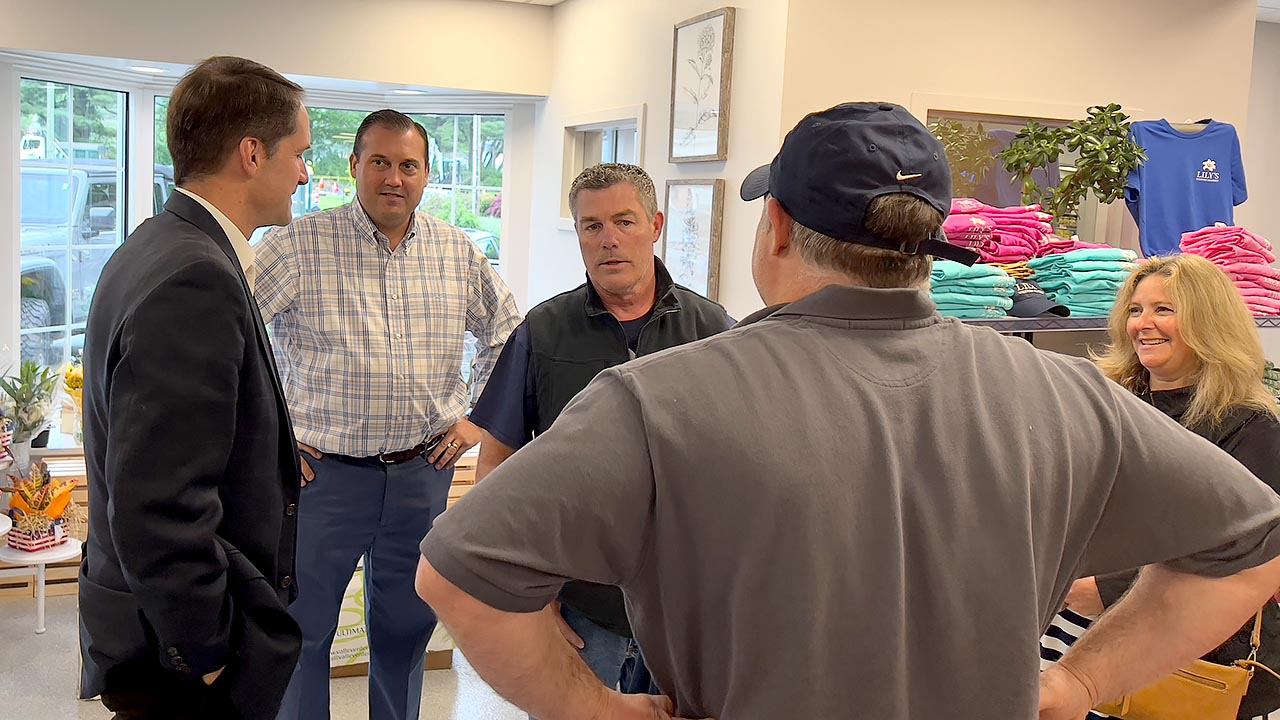 Everybody wants to check out Lily's.
Congressman Jim Himes didn't pass up the opportunity to pop in to the new market on Friday before a walk with First Selectwoman Samantha Nestor along the Phase 1 sidewalks path. A brief slideshow appears below.
Mr. Himes heard from the market's Mark McWhirter, Jay Stasko, DJ Hall, and Sarah Taylor about what it took to get Lily's up and running and saw photos of the construction that turned out to be far more extensive than anticipated.
In Phase 1 of the sidewalks project, walkways will be built from St. Francis to Route 57, up Norfield Road to the Town Hall complex, up Route 57 to School Road, and from Hurlbutt Elementary to the Intermediate School. A broader context can be found in our story published last year. A request for proposals has been issued for construction this summer.
At the Town wells and pumping station near Hurlbutt Elementary, Ms. Nestor brought Mr. Himes up to date on the PFAS remediation effort, which appears to be going well. A newly-designed filtration system passed its first round of testing.
On the way back to the shopping center, Congressman Himes and First Selectwoman Nestor said hello to Department of Transportation contractors working on Weston Road. That construction should be complete in a few days. It is underground electrical work for a flashing beacon that will be installed this summer, a DOT project to increase pedestrian safety.