Politics & Pie, May 15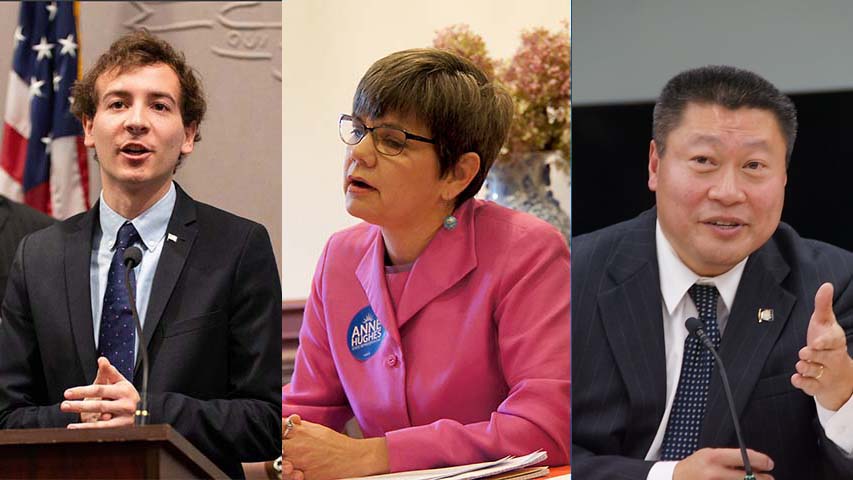 State legislators who currently represent Weston in the Connecticut General Assembly meet on the Library lawn on Sunday, May 15 in a conversation hosted by the League of Women Voters.
State Senators Will Haskell and Tony Hwang and Representative Anne Hughes join League moderator Carol Baldwin for "Politics & Pie," so titled because attendees will also enjoy "hand-size sweet and savory pies." The event takes place on the lawn from 2:30 to 4:00. If the weather decides not to cooperate, the discussion will move into the Town Hall Meeting Room. Either way, it will also be available virtually. You can register to receive a Zoom link.
Change is coming next year to Weston's representation in the Legislature. All of the town will be in Senator Haskell's 26th State Senate district, but the senator is not running for reelection. Still, all three current legislators will likely have much to discuss, now that a busy legislative session has adjourned.
The General Assembly approved a budget that includes a tax cut, extends the suspension of the gas tax through the end of November, enacted a child tax credit, accelerates a plan to eliminate taxes on pensions and annuities, caps motor vehicle mill rates, preserves the rainy day fund, and pays a $3.58 billion contribution to the state's massive pension debt.
Governor Ned Lamont also signed into law legislation to codify reproductive rights, strengthen data privacy, fund mental health services for children, and expand eligibility to vote by absentee ballot.
Other measures did not make the cut in the short session, including a bill to allow direct-to-consumer sales of electric vehicles, one to allow aid-in-dying to someone mentally competent but terminally ill, and, as usual, zoning proposals that would impose housing quotas on municipalities.