Senator Haskell Declines to Seek Reelection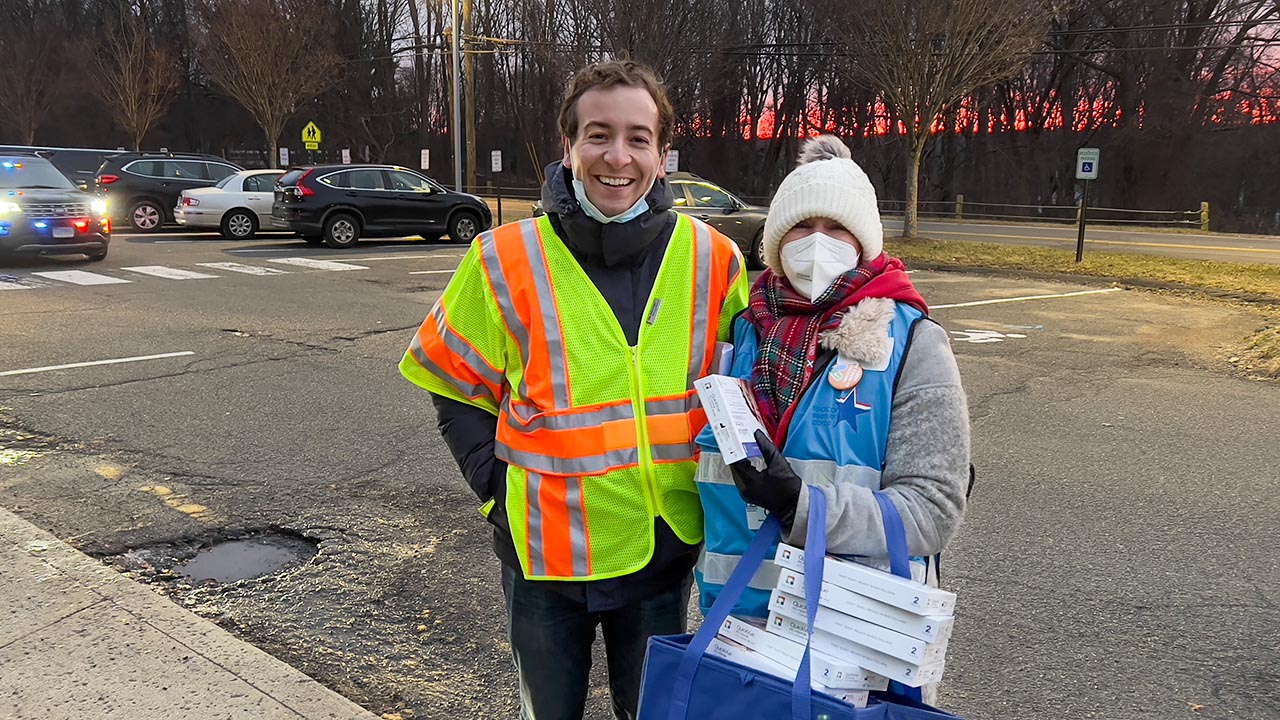 Photo: Weston Today
Senator Will Haskell announced on Monday that he will not seek reelection to the Connecticut State Senate, deciding instead to attend law school after his current term, his second, expires at the end of the year.
"It was a hard choice, and I'm sad to leave," said the senator, who has long intended to obtain a law degree. "I realized that the longer I waited, the harder it would be to do it." The senator joined volunteers at Weston Middle School on Monday evening to distribute rapid test kits.
Senator Haskell was first elected to the Legislature in 2018 at the age of 22 and was reelected in 2020. Currently, about half of Weston falls into the 26th State Senate district he represents. When legislative redistricting takes effect for November's state elections, all of Weston will be in the 26th.
In a statement released on Monday, Senator Haskell said, "I am forever grateful to have had the opportunity to represent the people of the 26th District over the last few years. My constituents took a chance on me when I was just 22, having freshly graduated from college. And since then, I've worked tirelessly in Hartford and at home to live up to their trust."
In the Senate, Mr. Haskell served as chair of the Higher Education, Employment Advancement, and Transportation committees. A key figure in the creation of the state's debt-free community college program, he also cites as "proudest accomplishments" the state's paid family and medical leave program and his "sustained focus on transportation infrastructure investments."
In the photo, State Senator Will Haskell with Aspetuck Medical Reserve Corps volunteer Barbara Gross at the distribution of rapid test kits, Weston Middle School, January 3, 2022.