Prescription Drug Take Back, 24/7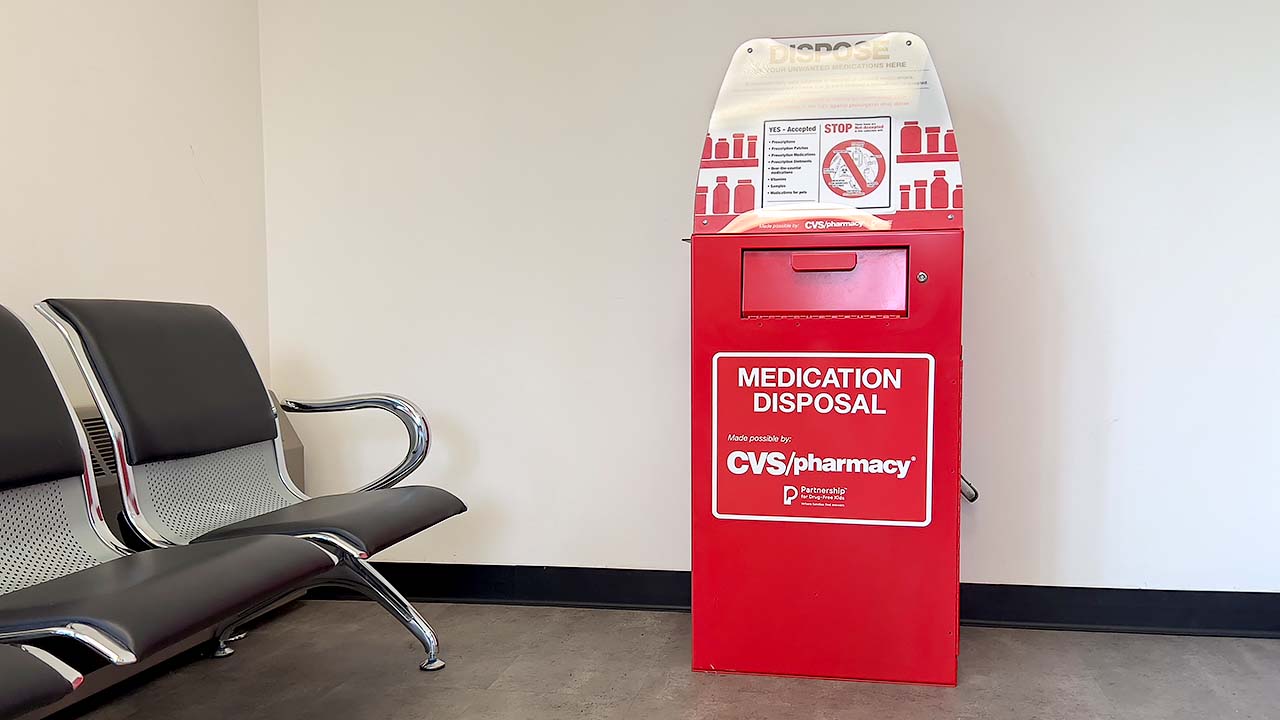 April 30, National Prescription Drug Take Back Day, marks the fourth anniversary of the Take Back Box in the Weston Police Department lobby, a place where unwanted, unused, and expired medications can be disposed of safely, anonymously, and for free.
The Police Department lobby is open 24/7, making the box available every day, around the clock.
Weston's Take Back Box was installed in 2018 with support from ADAP, the local prevention council, which provides alcohol and substance abuse awareness programs in town and promotes wellness for youth and families.
The intent of the National Prescription Drug Take Back Day initiative is to remove opioids and other medicines from the nation's homes, where they are vulnerable to misuse, theft or abuse by family members and visitors, including children and teens.
Take Back boxes are easily the best way to dispose of unwanted medications, getting the drugs out of the house and keeping them out of household waste and our groundwater supply. Prescription and over-the-counter medications, including those for pets, can be deposited. Liquids, creams, and vape devices cannot.