Weston Takes It Back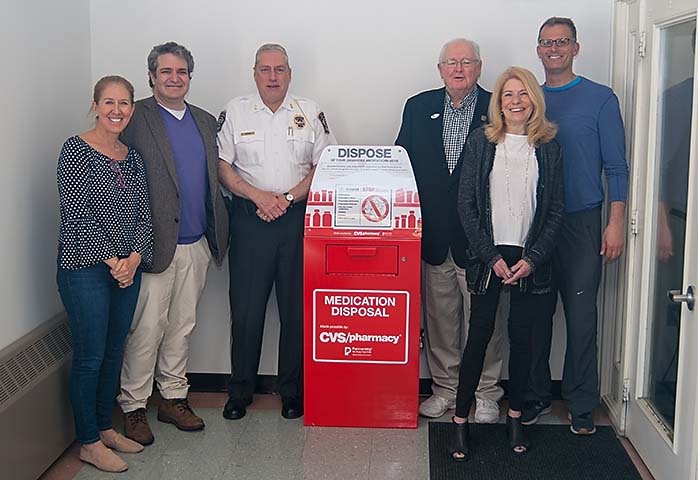 April 30, 2018 — A steady stream of Weston residents took advantage of a dropbox in the Weston Police Department lobby on April 28 to dispose of unneeded prescription medications. 52 pounds of narcotics were taken in and turned over to the Drug Enforcement Agency for destruction. This was Weston's part of a nationwide program to help people rid their homes of leftover medicines that are potentially dangerous to keep around and definitely dangerous to throw out as ordinary refuse.
While the dropbox was only open for a few hours on the 28th, it will soon be available every day during regular business hours. The lobby is being reconfigured to make it accessible at all times. The dropbox is secured. The lobby is constantly monitored and will contain a direct telephone line to the police.
In addition, the entrance will be more clearly marked so those in need of police services in an emergency will know exactly where to go. This will be a considerable step up from the existing area downstairs in the back of the building. That area is small, poorly lit, and difficult to find. It is often used as neutral ground in contentious divorce cases. The new lobby will be a much-needed improvement.
Photo: The drug dropbox was unveiled by, from left to right, Police Commissioner Dawn Egan, First Selectman Chris Spaulding, Police Chief Edwin Henion, Commission Chairman William Brady, Commissioner Beth Gralnick, and Selectman Brian Gordon.