Candidate Profile: Ceci Maher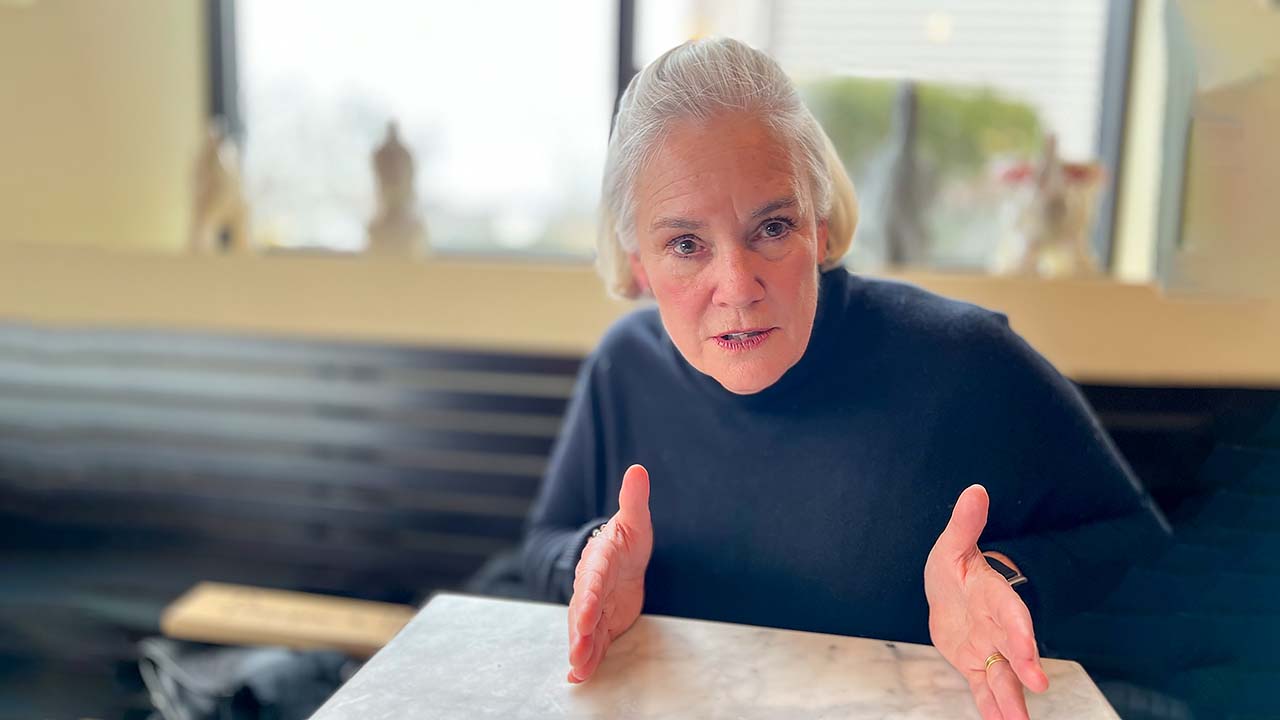 Ceci Maher, a Wilton resident, seeks the Democratic party's nod to succeed 26th district State Senator Will Haskell, who is not running for reelection.
Following the 2020 Census, legislative districts were redrawn this year, so beginning in 2023 all of Weston will be in the Senate 26th.
Ms. Maher grew up in the sliver of Stamford that is part of the new district. She has worked or resided in Darien, Norwalk, New Canaan, and Wilton, and has volunteered in Westport.
"I know this community," she said. "I'm ready. As a non-profit executive with a background in business, and as a change agent in organizations I have worked for, I believe it's time to devote myself to Connecticut."
"We need to create the future Connecticut that makes us a desirable place to live and work. Everything I've done to this point takes me there."
Priorities
If elected, Ms. Maher said, "Coming out of the pandemic, we need to make sure the federal funds we have received are used for transportation, technology infrastructure, and mental health needs. We also need strategies to continue building strength after those funds have all been used."
"We have critical transportation needs," she said, including distressed roads, slow-running rail systems, and crumbling bridges.
As for technology, she said, "In the pandemic, we've seen what happens when access to the internet and technology doesn't exist." She also sees a connection between technology infrastructure and critical needs in healthcare and mental health services.
"It's encouraging that bills are proposed to focus on mental health and early childhood," she said. "But we must make sure legislation also creates pathways for more providers."
There are, said Ms. Maher, thousands of unfilled healthcare jobs in the state. "There aren't enough qualified candidates and there isn't enough training. So, how do we create the workforce of the future? We don't have enough classrooms, so how else can we do it to create and train the workforce we need?"
Background
Despite an early desire to become a social worker, Ms. Maher's undergraduate degree was in fashion marketing. In her career in the industry, she was a buyer for some of the largest retailers, a job that involved extensive international travel.
Then, for 12 years she stayed home to raise her children, earned a master's degree in social work at Columbia University, and eventually became a clinical therapist.
Working mainly with troubled children, many from disadvantaged families, she said she became frustrated that "so many little kids were being sent for psychiatric care," and decided to "go out and try to change why that was happening."
Ms. Maher began with Horizons at New Canaan Country School, where a student enrichment program serves under-resourced students from Norwalk and Stamford. As the program began going nationwide, she became the organization's first national executive director.
Five years later, she became CEO of Person to Person, the nonprofit that provides food, clothing, and financial assistance to families in the region. In her 14-year tenure, she said, the organization grew from serving 174,000 meals each year to more than two million, expanded from one site to three, offered college scholarships to underserved youth and created a mentoring program for "kids who got a diploma but had no career plan."
"I like to make sure we are solving societal problems," said Ms. Maher. "I like to fix things."