Women's Club of Weston Open House, Jan. 19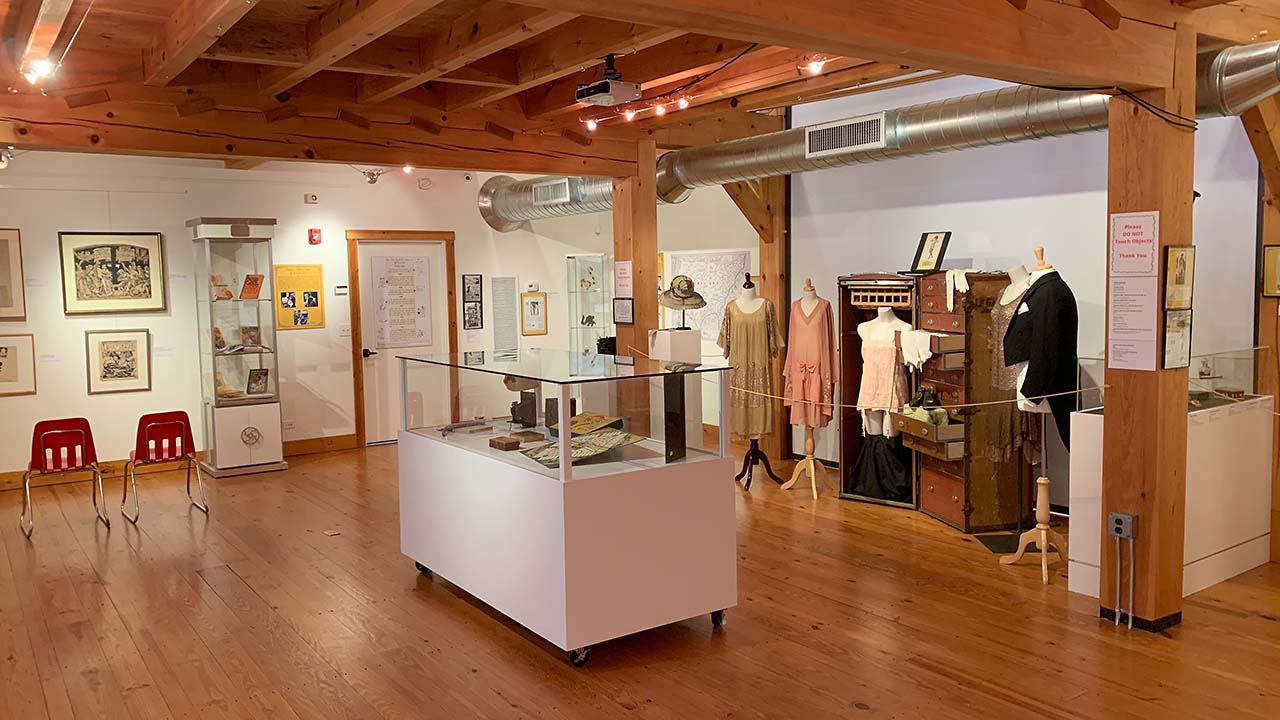 The Women's Club of Weston holds an open house on January 19 with an extra bonus: a near-last chance to take in the Weston Historical Society's exhibition on the Roaring Twenties before it closes.
The open house takes place on the 19th from 1:00 pm to 4:00 pm at Weston Historical Society, 104 Weston Road.
We took in the exhibition in August, and were charmed by how it cleverly compares life in Weston 100 years ago to today. Three display rooms contain technology of the day, news stories, art by Weston legends, games, photographs, books, clothing, political memorabilia, and more. It was scheduled to close in December, but was extended a few more weeks.
The main purpose of the open house is to socialize and get to know the Women's Club of Weston, talk with members, and learn about the organization's activities. These include groups on wine tasting, books, gardening, and a variety of ways to become more involved in the community.
For more information about the open house, contact Leslie Weiss by email to hoppweiss@gmail.com. Enjoy.