Weston and "Life in the Twenties" on Display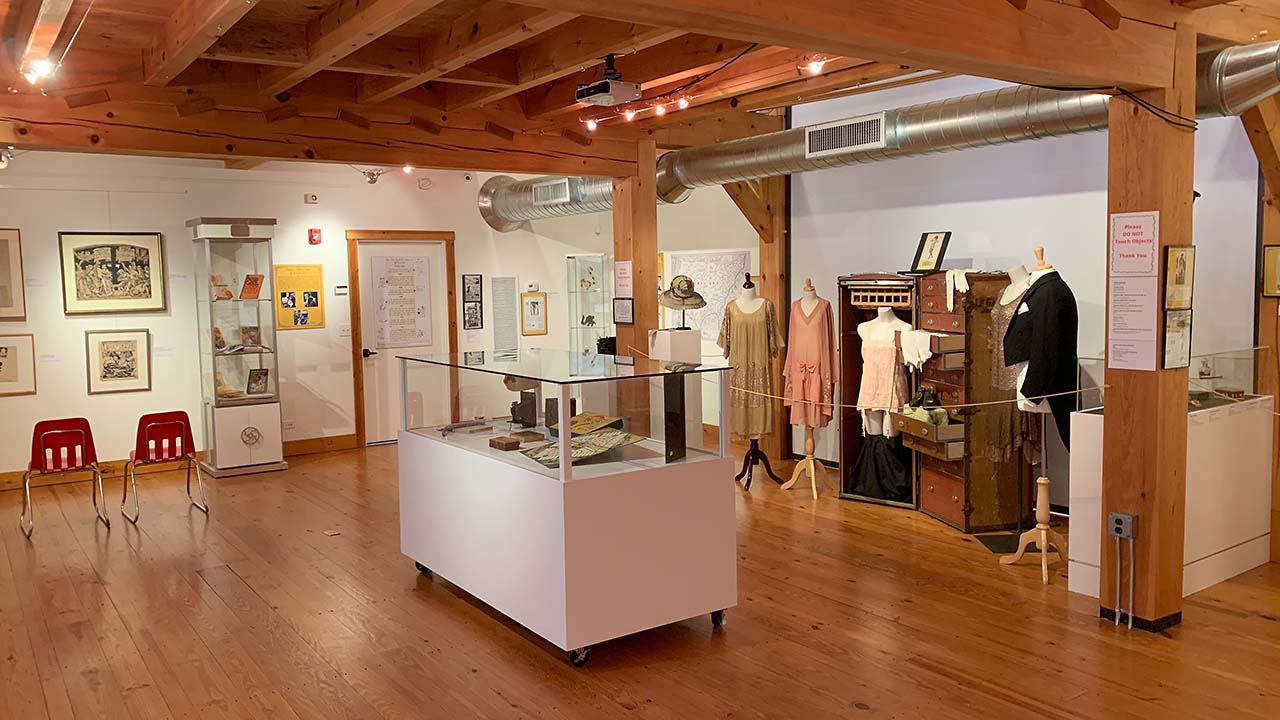 A new exhibition at Weston Historical Society not only takes a look back at Weston and the nation a century ago, it also cleverly illustrates how much has changed and how much hasn't.
"Weston Slept While the Nation Roared: Life in the Twenties"
also makes the case that, while Weston may have slept during the period, it also came to life, transforming from a farming town into a magnet for artists, theater stars, and others attracted to, as the Historical Society puts it, "a refuge from the chaotic life of the city."
In three display rooms, you will see the technology of the day, news stories, art by Weston legends, games, photographs, books, clothing, political memorabilia, and more. You can even sit for a while and enjoy a Charlie Chaplin movie. Concise descriptions put everything in context, including the issues of the era, many of which still resonate.
The Historical Society has been organizing the exhibition since 2019. "We created the exhibit to show the relevance between our present early twenties to the past 1920s," said Samantha Kulish-Fargione, the Society's Executive Director. "We wanted to show similarities and the differences in a way that would impress the viewer with how in many cases civilization has progressed and how it has stayed the same."
The exhibition will be open until the end of the year on Wednesdays and Thursdays from 1:00 pm to 4:00 pm. Beginning on October 16, it will also be open during the same hours every Saturday and Sunday, except on the Halloween and Thanksgiving weekends.
You can also visit by appointment. The best way to set one up is by email to info@westonhistoricalsociety.org.
Admission is free for members. For others, the suggested donation is $5.00 per person.
Weston Historical Society is at 104 Weston Road. The parking lot and museum entrance is accessed from High Acre Road. The telephone is (203) 226-1804, and you can always get more information on the website.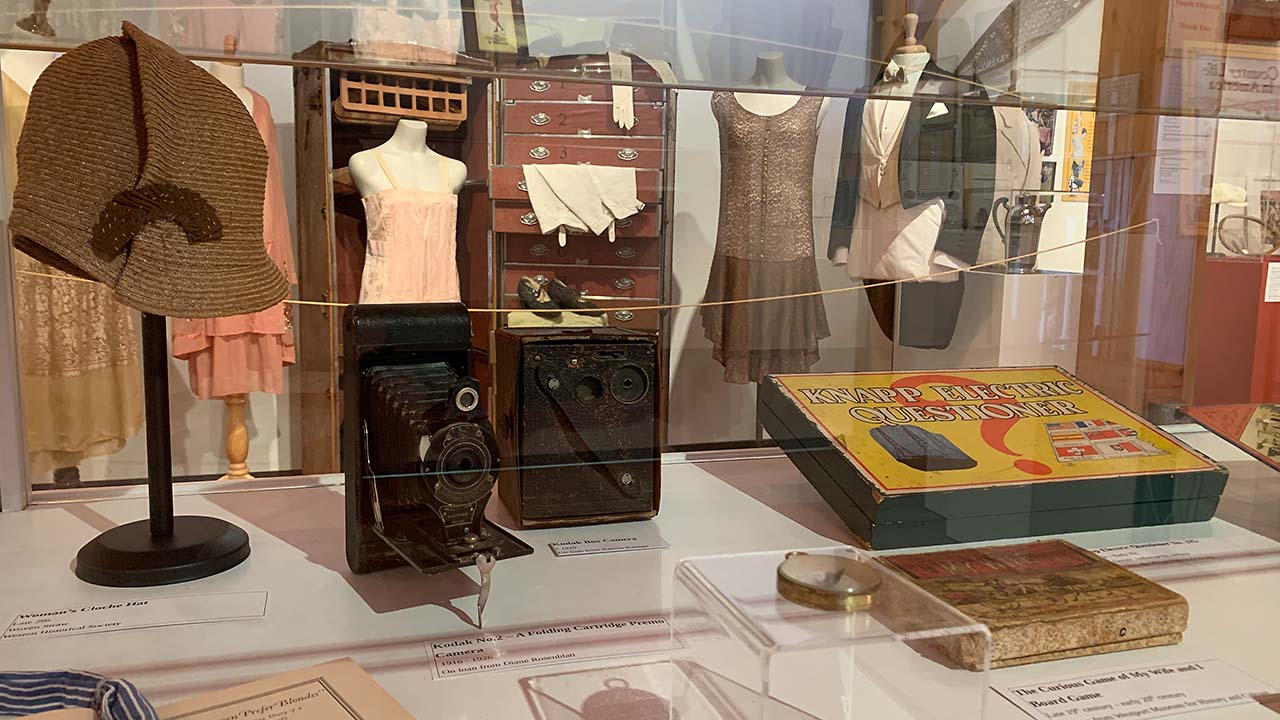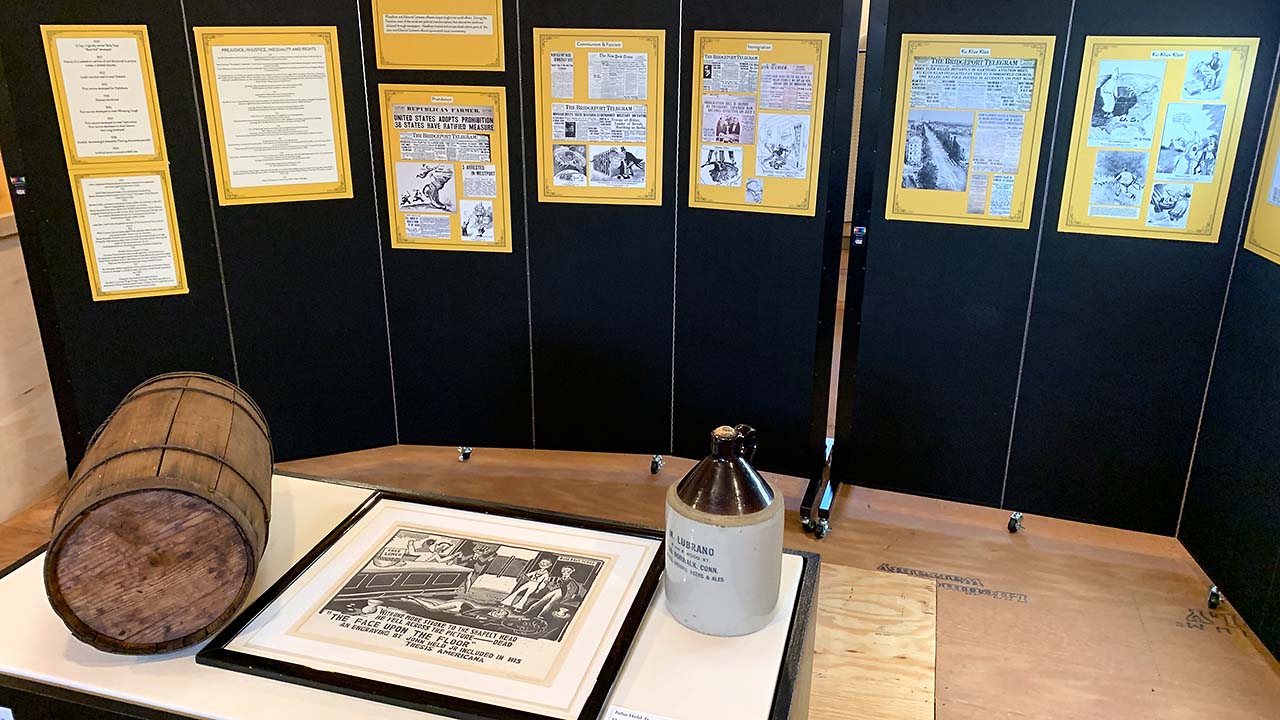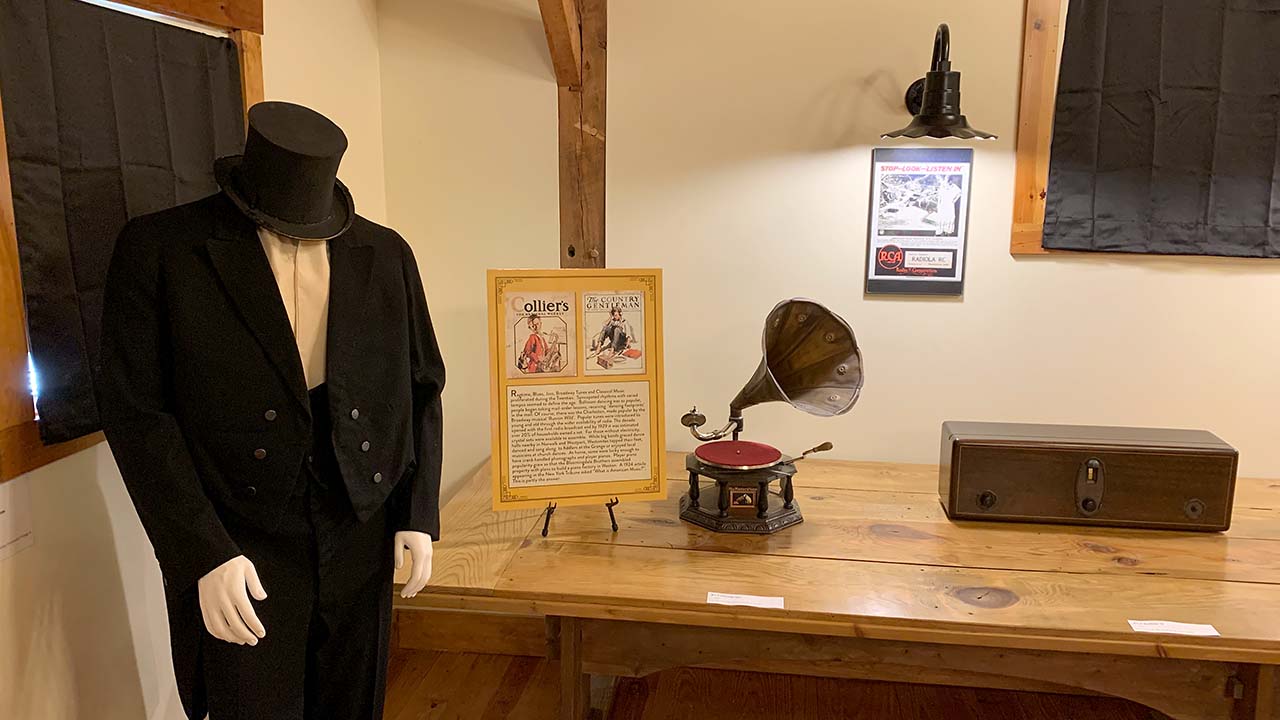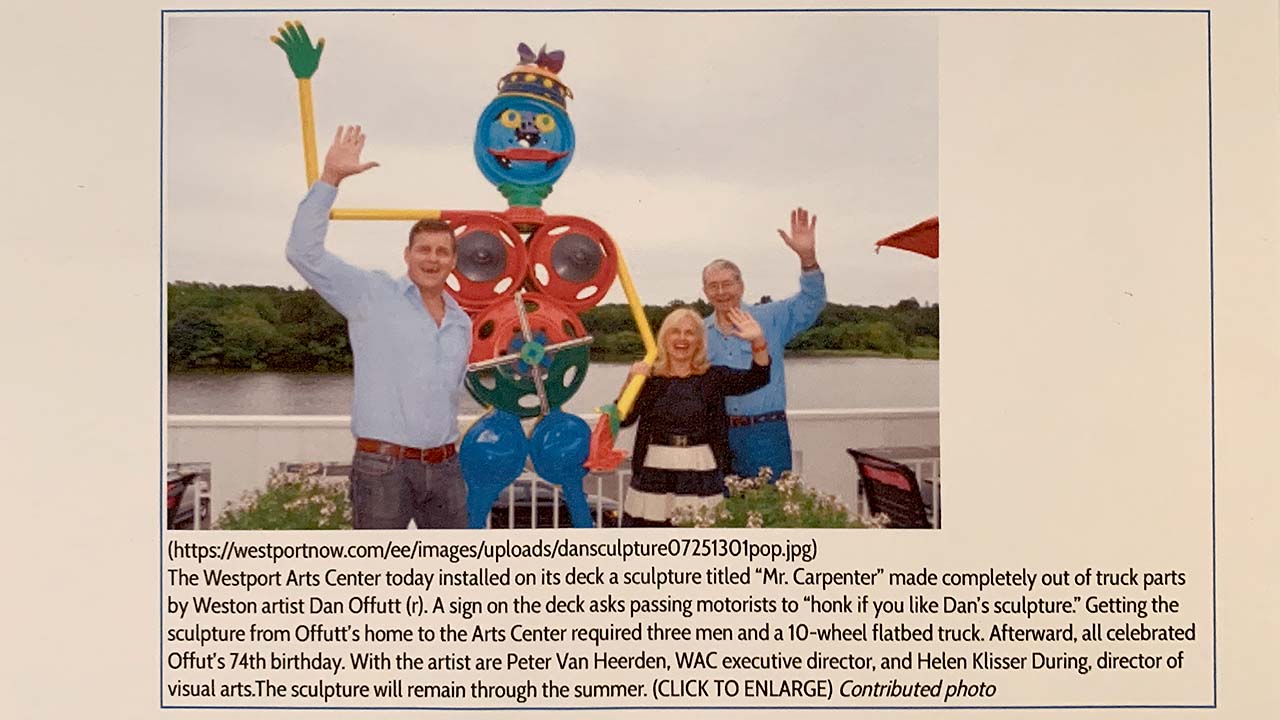 Two walls of photographs at Weston Historical Society pay tribute to the late Daniel E. Offutt III, whose estate has been generous to Weston and to the Society. Many of Mr. Offutt's artworks grace the Society's grounds, including a striking metal sculpture of a locomotive on the exterior of the barn.