Mask Mandate in Town, Vaccination Orders for State Workers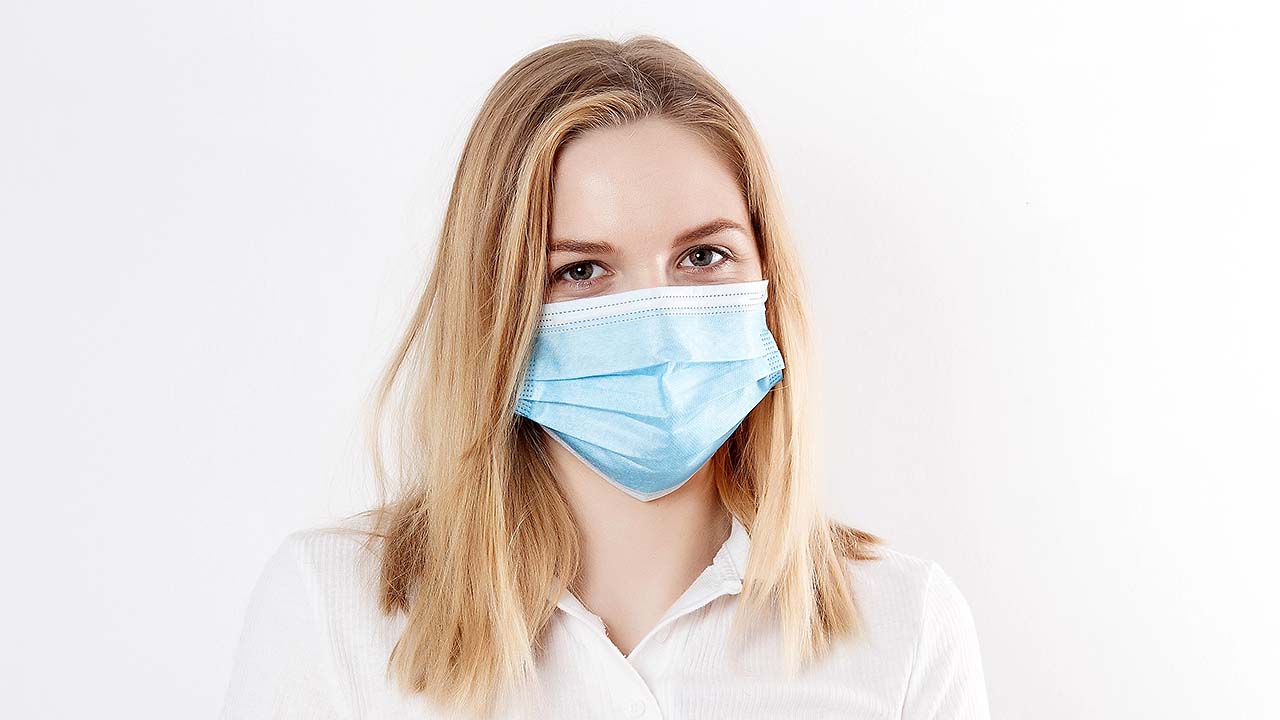 Joining neighboring towns, First Selectwoman Samantha Nestor today issued a mandate that face coverings be worn indoors in Weston's public spaces, effective Monday.
The mandate applies regardless of vaccination status to all indoor public facilities: retail, restaurants, gyms, houses of worship, government buildings, and all others.
Businesses still have the option to require proof of vaccination to enter their premises, but do not have the option to waive the mask requirement.
"It is disappointing to go back to masking," said Ms. Nestor in her announcement. "But this is what needs to be done while Covid-19 is renewed as a life-threatening virus. We also mask up for those not eligible for the vaccine."
At the moment, children under age 12 have no access to Covid-19 vaccines. Infection rates are rising across the state, in Fairfield County, and in Weston.
The First Selectwoman's mandate follows identical action taken on Thursday by the towns of Westport, Fairfield, and Easton. Earlier, Bridgeport, Stamford, and Norwalk mandated masks shortly after an order by Governor Ned Lamont gave them the power to do so.
"We are a strong, tight-knit community who look out for each other," said Ms. Nestor. "We have stopped the spread before. We can do it again, together."
Lamont requires vaccinations
Despite hoping "we were in the last innings of the coronavirus ballgame," Governor Ned Lamont said yesterday that "Delta has thrown us a curve," and ordered mandatory vaccinations for state employees, teachers, and school staff.
By September 27, Covid-19 vaccinations are required for all state employees working in a hospital facility. The governor had previously ordered that all nursing home employees must be vaccinated by September 7.
All other state employees, all school teachers and staff, and all early childhood facility staff have the option to either be vaccinated or submit proof of a negative Covid test each week. The governor called the latter choice "a lousy solution."
Asked if he anticipates the need for a statewide mask mandate, Mr. Lamont said it all depends on how the numbers evolve. "Get back to me in a week," he said.
Masks in schools
Earlier, Governor Lamont had been expected to issue a new executive order regarding masks in schools, but did not do so. Instead, he left in place his previous order, which still requires school students and staff to be masked until September 30, when his emergency powers are set to expire.
It is possible that the Legislature could take up the matter on its own, but given Connecticut's current Covid-19 metrics, it seems more likely that legislators will extend the emergency for some length of time, at least for some circumstances. Mr. Lamont appears to prefer that approach.
The association of school superintendents made clear this month that district leaders prefer a statewide order.
With hopes dashed, at least temporarily, that students could return to school later this month in conditions close to normal, Weston Superintendent Lisa Wolak wrote to parents that, "At the end of June, it appeared we would be in a different place for August 31. During the past eight weeks, a growing concern about the Delta variant has caused us to hit the pause button and reconsider how we need to begin the school year."
As of now, the school year will begin in person with the same Covid protocols that were in place in June. But also as of now, infection rates are rising everywhere, including here. Vaccination uptake in Weston is respectable, but for the schools a challenge remains that those under 12 cannot yet be vaccinated at all.
The charts below are extracted from the daily Covid report we published today.