Towns Can Tighten Mask Rules, No Word Yet on Schools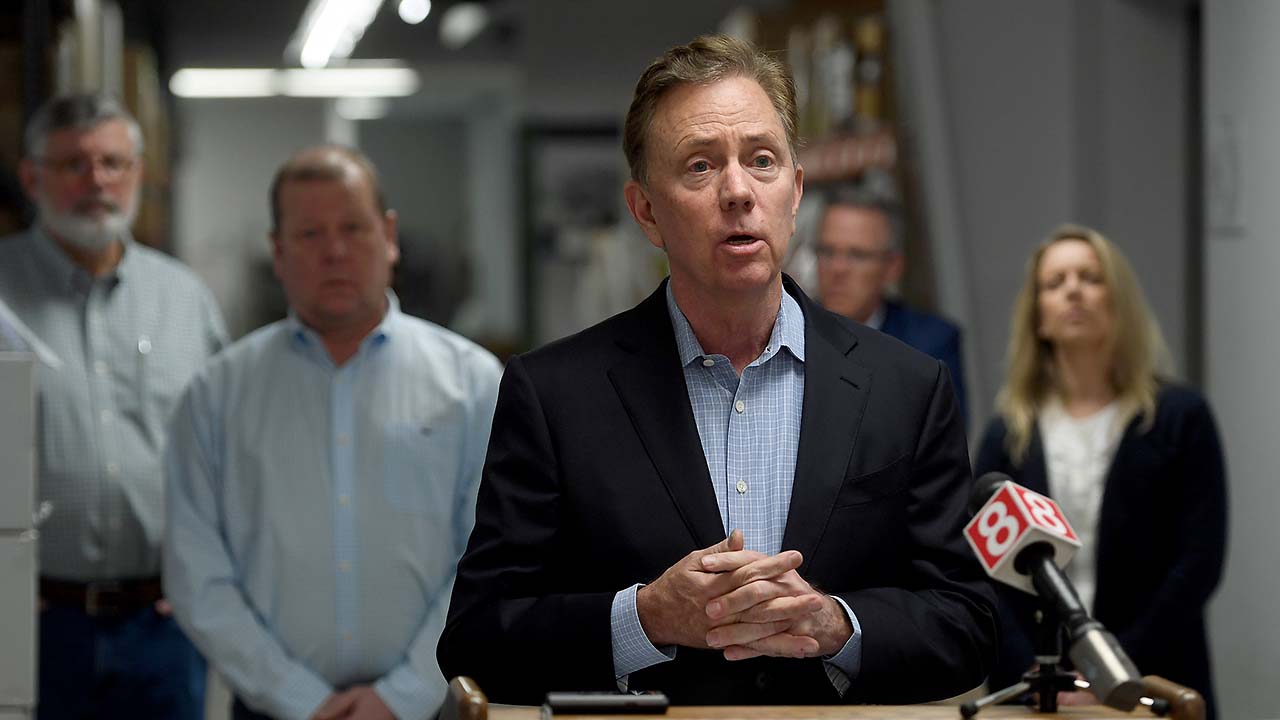 Governor Ned Lamont, file photo
Governor Ned Lamont issued an executive order on August 5 giving Connecticut cities and towns the ability to adopt policies about mask-wearing that go beyond the state's minimum requirements.
Mr. Lamont said he does not believe a statewide mask policy is needed at this time, but issued the order at the request of municipal leaders who want the ability to return to mask requirements that were in place in the pandemic's early days.
Noting that vaccination rates in many towns are "exceptionally high," the governor said there are nevertheless "some pockets of the state that are lagging behind others, and some leaders in those areas have requested the option of requiring everyone to wear masks until they can get their vaccination rates higher."
Schools, nursing homes
The governor did not announce a policy about face masks in schools, but said one would be released before the upcoming school year begins. Current policy, still in effect, requires that everyone wear masks while inside schools, regardless of their vaccination status.
For nursing homes, Mr. Lamont's order had the effect of moving up the date when the Department of Public Health can require testing of staff and residents. Legislation passed only weeks ago set the date of October 1, but with the governor's order, acting Public Health Commissioner Deidre Gifford is expected to act soon and require testing of unvaccinated staff and residents on a weekly basis.
Current statewide mask policy
At the moment, masks are not required outdoors, but those unvaccinated must wear them while inside public places.
Everyone must wear masks inside facilities that provide healthcare or house vulnerable populations, on public and private transit, in correctional facilities, schools, and childcare services.
Businesses, private property owners, and state and local government offices are allowed to require that masks be worn by everyone inside their facilities.
Where we are
Currently, Covid-19 infections are rising almost everywhere in the state, including in Weston, despite the town's high vaccination rate in most age groups. This week, several towns, including Easton, appear in red on the state's Covid alert map for the first time in months.
Any forthcoming decision by Governor Lamont about masks or other restrictions will almost certainly be informed mainly by hospitalization rates and the daily average of new cases.
In Fairfield County, hospitalizations rose in mid-July but in recent days have stayed level. Three months ago, the county's average of daily new cases began to drop, eventually settling as low as one (per 100K of population) per day. It now has climbed back to where it was in the first week of May.
The graphics below are included in our latest (August 5) weekday and weekly Covid reports.