The Children of Joan Weinstein, on Vaccinations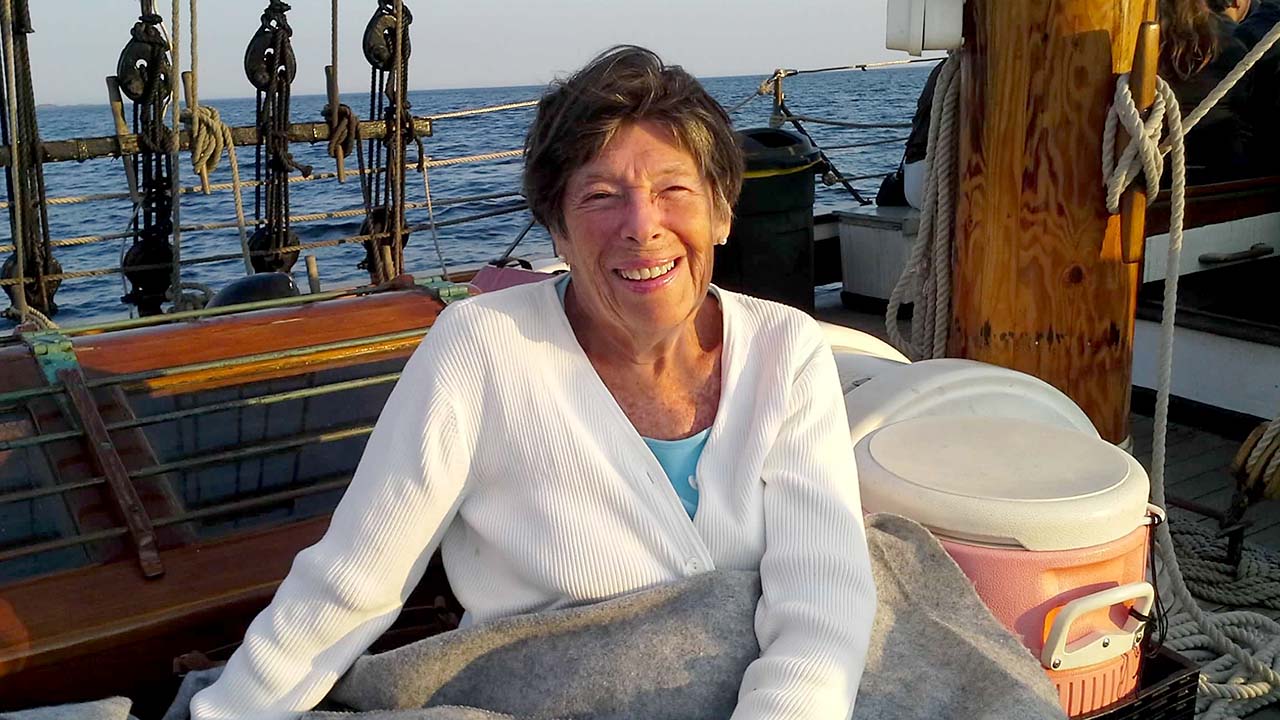 In February, we published the obituary of Joan Weinstein, a longtime Weston resident who died of Covid-19 at the age of 85.
Six months later, her daughters and son have a message about vaccinations.
Dear Friends,
Thank you all for being a wonderful support system to my mother and such good friends to her. I hope you are all doing well and staying healthy. I also hope that Solos is once again getting together. Most of all, I hope that you have all received your Covid vaccination. If you haven't gotten one yet, please consider getting one today in memory of Joan.
I have been trying to figure out how to recognize the six-month milestone of my mom's passing. My mother was a no nonsense, direct person, and when I think about what she would have wanted the most, it would have been an effort to ensure that everyone get vaccinated, and that no one else needlessly gets sick or dies from Covid.
If she were alive, she would be driving friends to get vaccinated. As a family, we are still struggling every day and miss her so much. There are days where I pick up the phone multiple times to call her, but then reality strikes. It makes me so sad to see that once again, the virus that killed her is rebounding, and more people are needlessly dying.
When my mother died in January, she didn't have a choice about vaccination. A week before she entered the rehabilitation facility, residents and staff were offered first round vaccines. The agency administering vaccines would not return to the facility for another three weeks, so my mother didn't have an opportunity to be vaccinated until she was already infected.
As all of you know, my mother was never one to hold back her questions. She asked every nurse, aide, and therapist if they had been vaccinated. To her horror, many hadn't been. We are certain that one of these employees who refused the vaccine got infected, and in turn, infected and killed my mother.
I have read articles about patients in hospitals begging for the vaccine right before they are intubated. My mother received her first dose of vaccine the day she was released from Meadow Ridge. Two days before she died, she called me in desperation to see if she was still eligible to receive her second dose. The vaccine came too late to save her life, but it is not too late to save other lives.
Because my mother loved all of you and would have hated to see any of you or your families get sick with Covid, if you haven't already been vaccinated, please consider doing it now in her memory. Please feel free to pass my plea along to your children, grandchildren and friends. The best way you can help us remember our mom, is to stop the unnecessary spread of Covid.
With all of our best thoughts for your health and wellbeing,
Karen, Lisa and Steven Weinstein