Joan Anne Weinstein, 85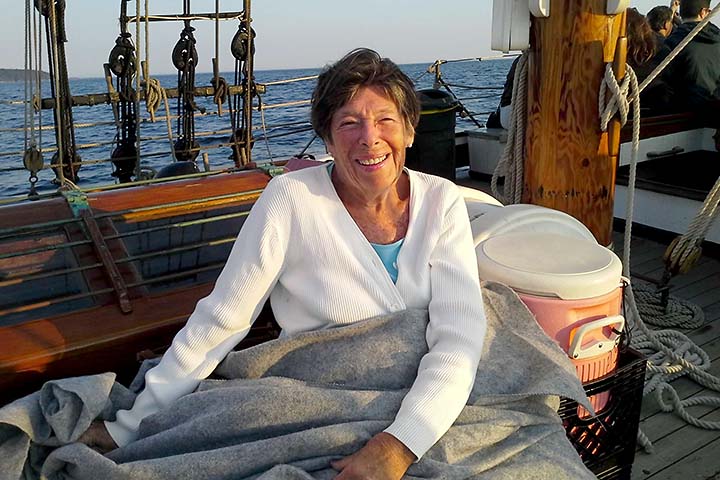 Joan Anne Weinstein, a longtime resident of Weston, Connecticut, passed away on January 23, 2021 at Norwalk Hospital of Covid-19.
Joan was born on September 21, 1935 in Great Neck, New York to Harry and Jean Muller, and attended Colby Sawyer College of New Hampshire.
After graduating in 1957 and returning to New York, she started a career as a Certified Laboratory Technician, and in 1958, she married her college sweetheart, Robert Weinstein.
Joan and Robert started their lives together in Far Rockaway, New York, eventually relocating to Westport, CT in 1962, and to Weston, CT in 1971, where they raised their three children.
In the late 1970's, Joan opened a retail store in Norwalk, CT called "Just Coats," selling garments that were manufactured by Robert's garment manufacturing company, CWC Industries. The store did so well, that the one store grew to a chain of six stores, and "Just Coats" became "Just Coats 'N Swimwear." Joan and Bob ran the stores together. It was a true partnership and a labor of love.
In 1998, Joan and Robert retired, and concentrated their time volunteering at Norwalk Hospital, and helping to care for their grandchildren.
When Robert passed away in 2010, Joan became even more active in the community, splitting her time between volunteering as a Guardian Ad Litem, teaching reading at Stamford Elementary School, scheduling transportation for seniors to get them to their doctor's appointments, and ushering at the Westport Playhouse.
Joan was also a very active member of "Solo's," a women's social organization and part of the Y's Women. She acted as Treasurer and event planner.
No one who met Joan forgot her, and she will be dearly missed by all who knew her.
Joan was predeceased by her husband, Robert, who passed away in 2010. She is survived by her children Karen Weinstein-Limone of Weston and her husband Patrick, her daughter Lisa of Havertown, PA, and her son Steven of Norwalk, grandchildren Ashley and Grant Limone of Weston.
A zoom ceremony, will be held on Thursday, February 4th at 4:30 p.m. (see information below).
Click for Zoom link.
Meeting ID: 816 3292 9797
Passcode: 614448
Joan will be laid to rest at Willowbrook Cemetery in Westport alongside her beloved husband.