Haskell Takes Transportation Committee Chair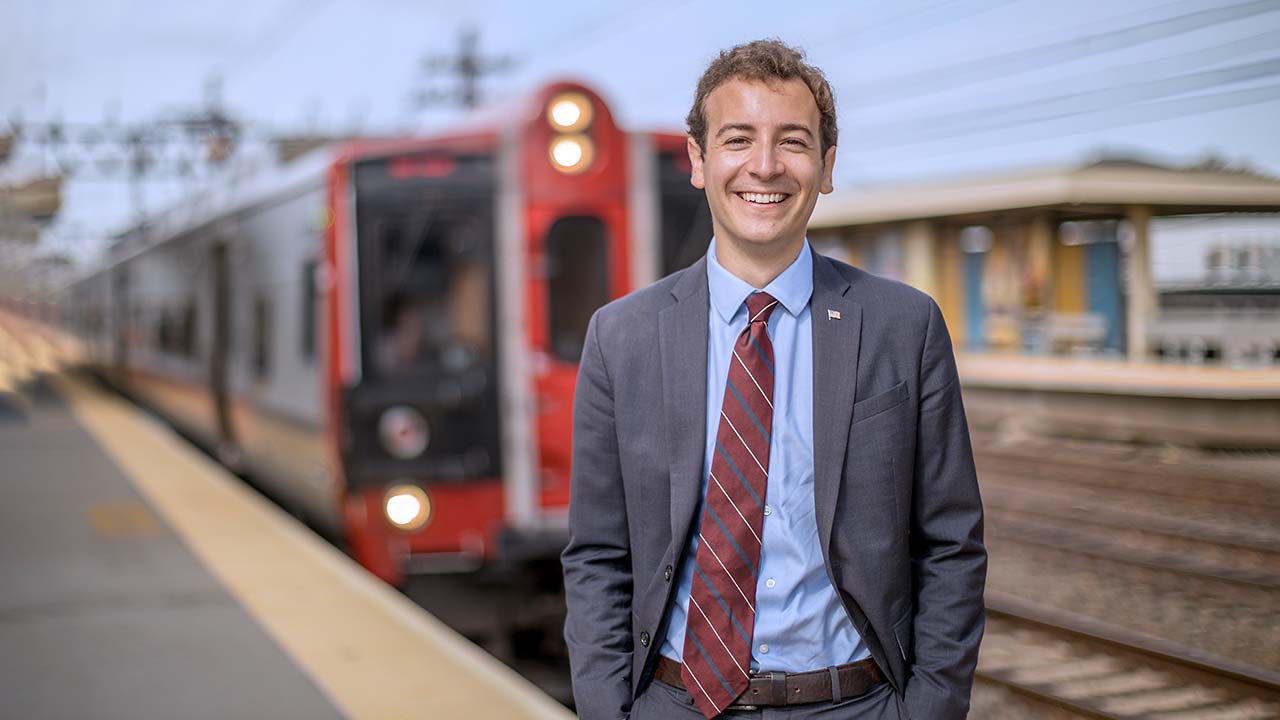 State Senator Will Haskell has been named Senate Chairman of the Transportation Committee of the General Assembly.
Mr. Haskell, elected to a second term last year, previously chaired the Higher Education and Employment Advancement Committee, a role he relinquished with his new assignment.
The senator's focus on transportation has been evident from his first taking office two years ago. He frequently speaks of keeping an old Metro North timetable on his desk, a reminder that trains ran faster fifty years ago than they do today.
"I'm honored by this opportunity to help shape Connecticut's future," said Senator Haskell. In a statement, he emphasized the need to reverse the decline of Connecticut's highways, bridges and rails "by investing in green infrastructure, creating good-paying jobs, and helping our constituents get where they need to go."
The Transportation Committee chair opened up when Stamford's State Senator Carlo Leone left the Legislature to become senior advisor to the commissioner of the Department of Transportation. Mr. Leone's vacant Senate seat was won in a special election by Representative Pat Billie Miller, who was sworn in this afternoon.
On the Higher Education committee, Senator Haskell led efforts to create the PACT CT debt-free community college program. He also was instrumental in enacting bipartisan legislation that provides tax credits to businesses that make student loan payments on behalf of employees.