Moderna Vaccine to Arrive, Clinical Trials for Children Due Soon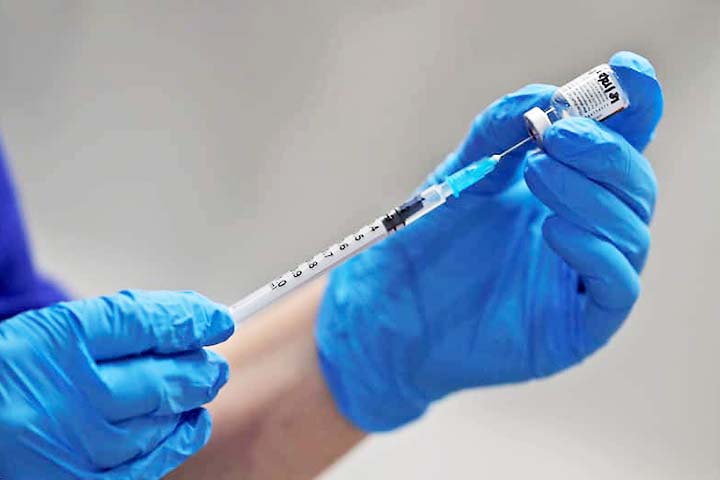 About 63,000 doses of the new Moderna Covid-19 vaccine are expected to arrive in Connecticut this week, according to Governor Ned Lamont.
The supply complements 31,000 doses of the Pfizer vaccine that were delivered in the state since last Monday. Another 24,375 doses of Pfizer's vaccine are expected to arrive this week.
The initial supply of the vaccine is being administered to healthcare workers, medical first responders, and staff and residents of long-term care facilities.
"We're doing everything we can to get as many doses to the people who need it most," said the governor. "Over the coming days and weeks we expect our supply to significantly grow."
Governor Lamont ordered the Connecticut Department of Public Health to add Moderna's Covid-19 vaccine to the state's ongoing vaccination program following a recommendation from the Covid-19 Vaccine Advisory Group's Science Subcommittee that it be authorized in the state.
According to a report by its co-chairs, the Science Subcommittee has full confidence in the U.S. Centers for Disease Control and Prevention's approval process and has no concerns about moving forward with the Moderna vaccine.
An adjustment
The governor announced today a possible change to the state's vaccine allocation program.
At the moment, a second phase of vaccinations, titled 1b, is scheduled to begin toward the end of January for the critical workforce—which includes occupations such as food service workers, teachers, and caregivers— plus adults age 65 and older and those under 65 at elevated risk.
Based on new guidance from the CDC, the governor's advisory committee will consider limiting Phase 1b to the critical workforce and adults 75 and over. Those 65 and up and those highly at risk due to medical conditions would be moved into a new phase, 1c, with vaccinations beginning, according to Mr. Lamont, "later in spring."
There was no word today how soon the advisory committee will make a formal recommendation to the governor about whether to enact CDC's recommendation.
"Just hang in there"
Speaking on CNN, Dr. Anthony Fauci said drug companies may start testing vaccines on children next month.
So far, clinical trials of Covid vaccines have not involved children, whose reaction to the coronavirus differs from that of adults, and whose dosage is likely to be different as well.
Another critical question, an open one at the moment, is whether vaccines not only protect children from infection but also prevent transmission. Children tend to show fewer symptoms but may be unknowing spreaders to adults.
If clinical trials with children do begin in January, it is possible they could yield enough data to develop a vaccine dosage by the 2021 school year.
Pfizer's vaccine is approved for those 16 and older. The Moderna vaccine is approved for ages 18 and above.
Dr. Fauci said the trials will "start with children who are a bit older and then work our way down. We believe that within a few months we will be able to say the vaccine is safe and effective in you and we are anxious to get you vaccinated. So just hang in there a couple of more months and we will be in good shape."