New Patio at Weston Senior Center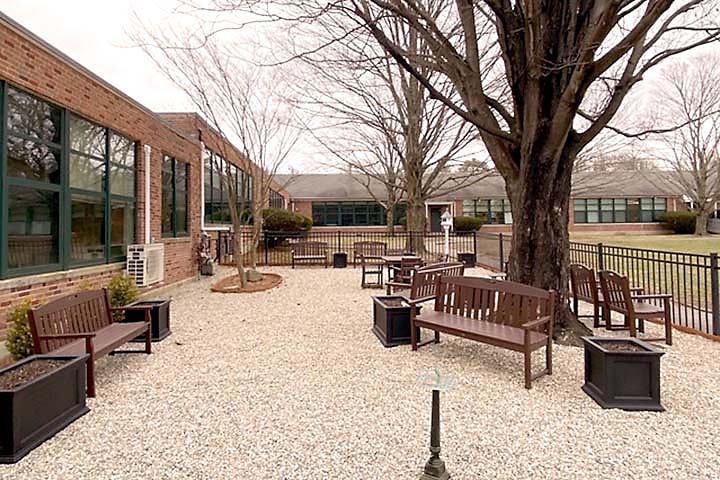 Thanks to continuing support and donations from the Weston Adult Soccer League, a new back patio is just about complete at the Weston Senior Activities Center.
According to Wendy Petty, the Center's director, it all started when a WASL member looked around the area in back of the building and said, "this could be a lot prettier."
That's about all it took for the soccer league to get the ball rolling.
WASL had already funded the majority of the Senior Center's popular drive-by curbside lunch program in the summer, where 100 or so seniors enjoyed a meal every Wednesday at noon from local eateries and were entertained by talented musicians arranged by WestonArts.
In very little time, a plan was conceived, WASL members created a design, individual donations were made, and the plan came together.
Ms. Petty tells us the planters are filled with bulbs and flowers will also be planted in the spring. At that time, plaques honoring donors and in memory of loved ones will be installed on the furniture and a main sign.