Something for Everyone at Lachat Town Farm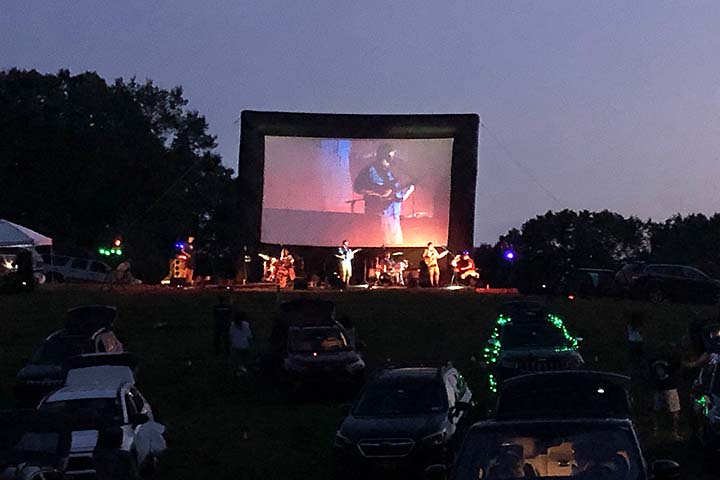 In true Weston fashion, Lachat Town Farm continues to keep the community connected by reinventing beloved past events and establishing exciting new ones, proudly remaining one of the social and cultural hubs of town throughout these uncertain times.
When the pandemic began in the early spring, the Lachat team needed to rapidly develop creative solutions to continue operating in a safe way.
"We had to quickly shift gears, we knew how important things like the Farmers Market are to the community, so we created a virtual Farmers Market," said Anita Dinwoodie, Lachat's events manager. "It was very difficult and it took a lot of work to transition online, but we have an amazing team here who were able to make it happen."
Since then, the Lachat Farmers Market has been operating entirely remotely through an online ordering system, and features contactless pickups and deliveries.
The Farmers Market wasn't the only community favorite event that needed to quickly adapt to these challenging times: Lachat's transition to going remote has extended to many of their other popular programs, such as their birdhouse building workshop, guided sound meditation, and morning tai chi--all of which were cleverly adjusted to continue operating virtually.
"Something for everybody"
"Here at Lachat we really try to make it a comprehensive experience and have something for everybody, and these changes have been really well received by the Weston community," said Ms. Dinwoodie.
In addition to reinventing beloved traditions, the Lachat team has worked tirelessly to keep Weston safely connected through new and exciting events, such as the 12 drive-in movie nights and two drive-in concerts they have hosted, all of which sold out.
"The community was craving live music and entertainment, and we have the perfect location for it," said Ms. Dinwoodie. "We're one of the main areas in town where we can be together in a safe way, and the response has just been amazing."
Over the course of the summer, Lachat has shown movies such as Willy Wonka, The Wizard of Oz, The Goonies, and Remember the Titans on their 30 foot projector screen, and has hosted live performances by Pete Francis and the Stella Blue's Band.
To ensure that these events were safe and fun for everyone, parking spaces were limited to 60 spots and vehicles were distanced eight feet apart. Attendees would then stay in or by their car and tune in to local station 90.9 FM for audio.
"It was a beautiful evening! The farm was a wonderful place to be with the community again," said Weston resident Patty Byrne, who attended one of Lachat's drive-in movie nights with her family. "The experience was great."
Coming soon
Another brand new development at Lachat Farm is the community Giving Garden, a volunteer-run project partnered with Weston Social Services and the Connecticut Food Bank to benefit those struggling with food insecurity. Led by Terry Cho and Christina Koether, the Giving Garden provides fresh produce to over 100 families.
"We have wonderful volunteers here who work very hard and are incredibly supportive, none of this would be possible without them," said Ms. Dinwoodie.
Ms. Dinwoodie says that there is much to look forward to in Lachat's near future, notably Play With Your Food ​on Saturday, September 26th. This highly anticipated event—featuring live performances of The Deer Play by Mary Louise Wilson, The Sandbox​ by Scott Mullen, and The Agenda by Michael McKeever—will mark the return of live theater to the farm. The night of entertaining comedy performances will take place outdoors, and attendees will be grouped into pods spaced ten feet apart from each other. (See our January 4 story about Play With Your Food.)
"We want to bring joy to Weston. Lachat Farm is one of the focal points of our community, and we want to continue our tradition of bringing happiness, nature, and art to Weston in a safe and fun way," said Ms. Dinwoodie.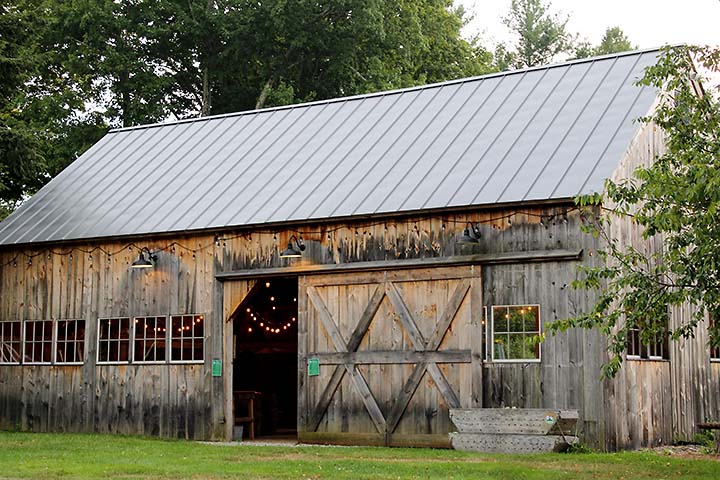 Photo: Sara Eiler for Weston Today