Lang's Closes, Citing Benefits Managers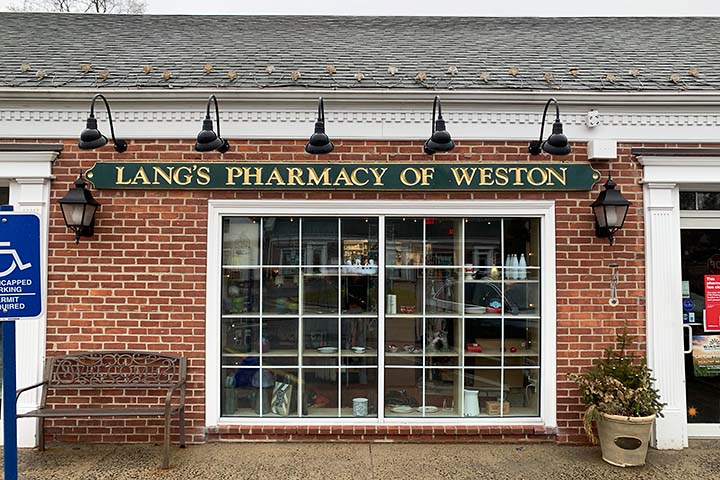 Lang's Pharmacy closed suddenly on Wednesday. In all likelihood, co-owner Frank Randazzo saw it coming for some time.
Late last year, in a meeting at Town Hall, Mr. Randazzo said, "In Connecticut, we're probably a year away from not having any independent pharmacies." He lamented that pharmacy benefit managers (PBMs) were crushing small pharmacies and then "picking them off one by one."
Lang's in Wilton also closed. Customers awaiting prescriptions were advised to go to a local CVS pharmacy.
Last year's Town Hall meeting was a legislative roadshow organized by Representative Anne Hughes, featuring Connecticut Attorney General William Tong, who discussed the multi-state lawsuit he has filed against generic drug manufacturers for collusion.
Part of the discussion focused on the role of pharmacy benefit managers. PBMs were originally designed to reduce health care costs for consumers by being middlemen between drug manufacturers and insurers, passing along savings from vast buying power.
"Relentless" benefits managers
In a Facebook post announcing the closure "with a heavy heart," Lang's said PBMs "have been relentless at requiring our customers to use their own retail stores and/or mail order services by not covering their insurance at independent pharmacies like Lang's."
The post went on to say, "PBMs refuse to reimburse us enough to cover the cost of purchasing the drugs, which forced us to take a loss on many of the prescriptions we did fill. We have worked directly with senators, lobbyists, and members of Congress to enable change but to no avail."
Health care reform legislation made progress in the legislature last year and then died. State Senator Matthew Lesser told us at the Town Hall meeting that, when it looked like the bill might pass, he found 26 lobbyists waiting outside his office. In addition, there were reports that Cigna had threatened to leave the state, an allegation denied by the company's CEO.
Concerns, experiences
Also in the meeting, Senator Will Haskell remarked that, when knocking on doors in the 2018 campaign, virtually every resident he spoke to expressed serious concern about the rising costs of health care and prescription drugs. He asked to hear from those who have views on the subject or, in particular, personal experiences to share about burdensome drug prices. Links to email addresses for Weston's legislators appear below.
Senator Will Haskell: will.haskell@cga.ct.gov
Senator Tony Hwang: tony.hwang@cga.ct.gov
Representative Anne Hughes: anne.hughes@cga.ct.gov