Weinstein Running for State Representative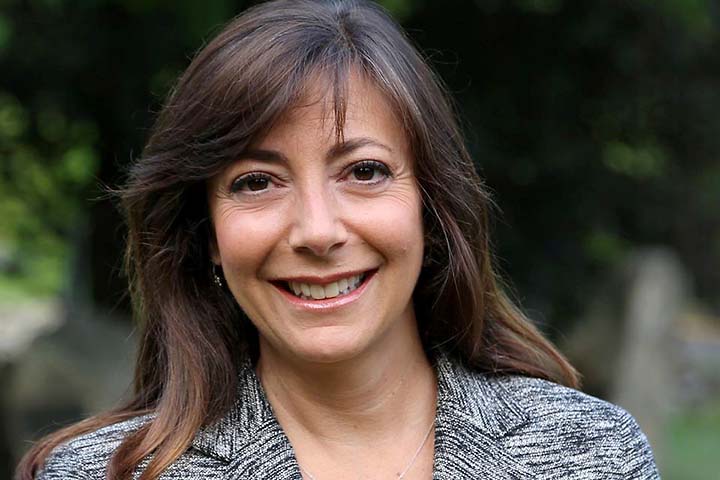 Former Weston First Selectwoman Gayle Weinstein today announced her candidacy for State Representative in the 135th House of Representatives district. Ms. Weinstein will be challenging incumbent Anne Hughes for the Democratic nomination.
The 135th district consists of Weston, Easton, and Redding.
Ms. Weinstein, a 25-year Weston resident, was first elected to the Board of Selectmen in 2007. She then served as First Selectwoman for six years, from 2009 to 2015. Before that, she had been active in the PTO and served on Weston's Veterans Affairs committee.
"I had promised my family that the 2015 election, win or lose, would be my last," Ms. Weinstein told Weston Today in an interview. Her husband was retiring, her twin sons were graduating from Weston High School.
"That changed in the last year," she said. "I became concerned about how our towns are represented in Hartford, and about responsiveness to the unique needs of our community. Weston, Easton and Redding are more connected to each other than they are to big cities in the state. We have to keep that in mind."
"A Sea Change"
"I also see a sea change in Hartford that excites me," said Ms. Weinstein. "Governor Lamont is working to move the state forward while being fiscally responsible. I'm also very impressed with Senator Will Haskell and the great work he is doing. I'm perfectly aligned with both of them. It will make for a very strong partnership."
Ms. Weinstein said her understanding of State and local issues will enable her to "hit the ground running." She cited her experience, while First Selectwoman, as vice chair of the region's Metropolitan Planning Organization and an officer of the Western Connecticut Council of Governments (WestCOG), Council of Small Towns, and the Connecticut Conference of Municipalities (CCM).
Ms. Weinstein's 2015 bid for a fourth term as First Selectwoman was unsuccessful. She then became president of the board of The Center for Sexual Assault Crisis Counseling and Education, and continues to serve on its advisory panel.
Last year, she joined Social Venture Partners, a non-profit organization that provides financial and consultative assistance to innovative organizations working to "close the opportunity gap" with initiatives in education and workforce development.
"The opportunity gap is real, and it's extremely complicated," said Ms. Weinstein. "You have to give everyone an opportunity to succeed, but you can't just throw money at it. And you can't rob Peter to pay Paul. You have to build partnerships."
For the towns in the 135th, Ms. Weinstein wants "Weston, Easton, and Redding's voices to be heard in Hartford and fully supported by their State Representative. That's why I'm running."