Cobb's Mill Inn: Investment Fund Formed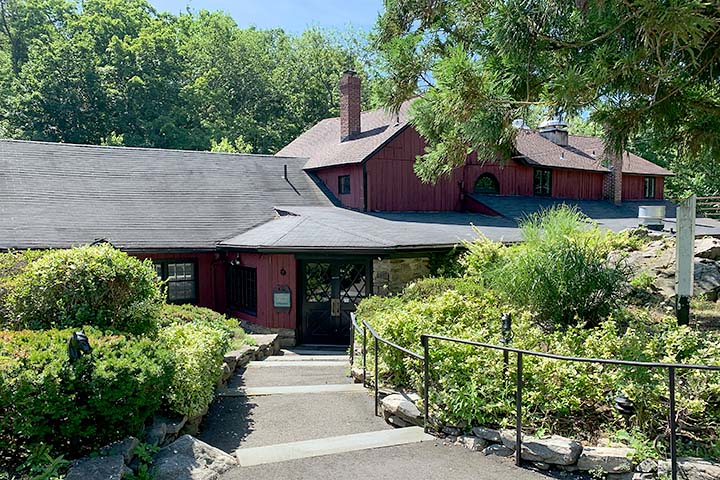 An investment fund is being formed to complete a purchase of the Cobb's Mill Inn and restore it as an iconic, historic Weston feature.
As we reported in February, the property has drawn interest from Andy Glazer, a developer whose construction of Norwalk's popular GrayBarns included restoration of the famed Silvermine Tavern.
Mr. Glazer told us in April he has a particular fondness for historic structures. "They all tell stories," he said. "I've been building for a long time. These projects are special, and they are a lot of fun."
They are also expensive. The investment fund is aimed at raising the needed capital. Interested potential investors can contact Mr. Glazer by email at andyglazer@graybarns.com to learn more about the plan.
The structure at Cobb's Mill has been in rough shape for a long time, and the property has been dormant for the last three years. "It needs major renovation," said Mr. Glazer.
Already, two prominent Weston residents with special expertise have expressed interest in joining the project: Jeffrey Selden and Bill Taibe.
Mr. Selden is a a major catering and events figure, a mainstay at Marcia Selden Catering. Mr. Taibe is a chef, and owns popular Westport restaurants Jesup Hall, The Whelk, and Kawa Ni. They are working with Mr. Glazer to develop the initial working plan for Cobb's Mill.
Mr. Glazer's vision is an event facility with world-class catering. In addition to the main building's ballroom, kitchen, and tavern, there would be a cafe and country store. A restaurant does not appear to be in the cards, as Mr. Glazer does not believe it would be viable.
The structure would be completely restored, true to its history. The scenic dam would be repaired, reviving one of Cobb's Mill's unique picturesque qualities.
Mr. Glazer has met twice this year with Weston's Planning and Zoning Commission in very preliminary, non-binding discussions. He is encouraged that the approval process, if the purchase consummates, is straightforward. His plan also requires that Cobb's Mill be named an historic structure by the State. The first step in that process is already complete. The Connecticut Historical Commission verified in April that the property qualifies for the designation.
"This project is a wonderful opportunity," said Mr. Glazer. "I understand what it will take to make it a symbol of pride for Weston."