Students Shine in Sports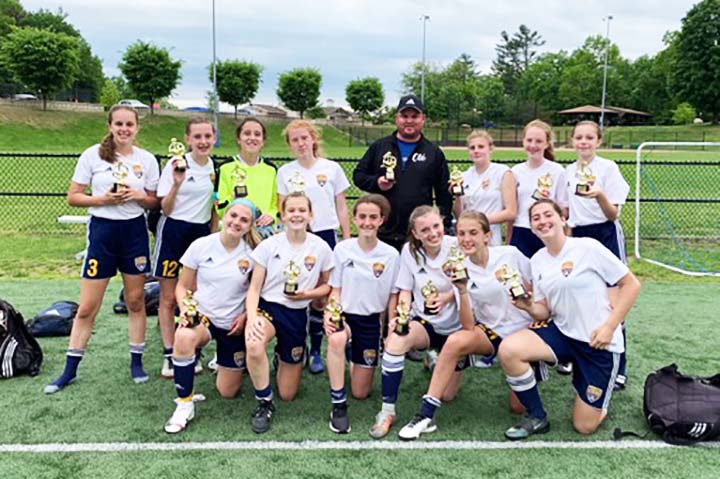 U15 Girls Soccer Win Tournament
Weston Soccer Club's U15 Girls Soccer team won the Newtown Tournament on Memorial Day weekend.
In the photo, back row from the left: Anna Brendsel, Campbell McNulty, Paige Cobrin, Emma Love, Coach Gustavo Reaes, Olivia Zwack, Mary Kaddis, Caleigh Foster.
Front row from the left: Lily Wilson, Remi Sherlock, Eden Leuzzi, Allie Kurtz, Brooke Wagner and Meghan Shanahan.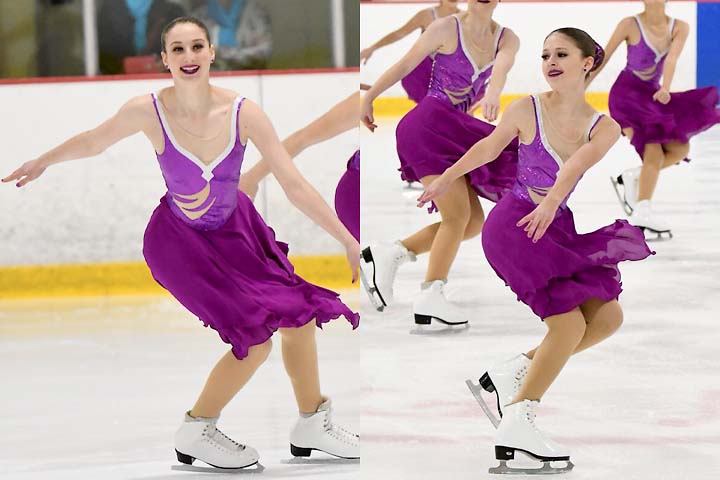 Weston Skaters National Champions
Earlier this year, we told you about Weston ice skaters Jillian Belluck and Abigail Cohen, whose Skyliners Synchronized Skating team qualified for the national Synchronized Skating Championships. We are pleased to tell you they won.
Ms. Belluck is a student at Weston High School. Ms. Cohen is a student at Weston Middle School. This is their team's third consecutive national championship. Ms. Belluck told Fanzone "Our one goal coming into this competition was to just do our best and not worry about placement. We worked hard this season, so we're proud of how we skated and we're proud of the result."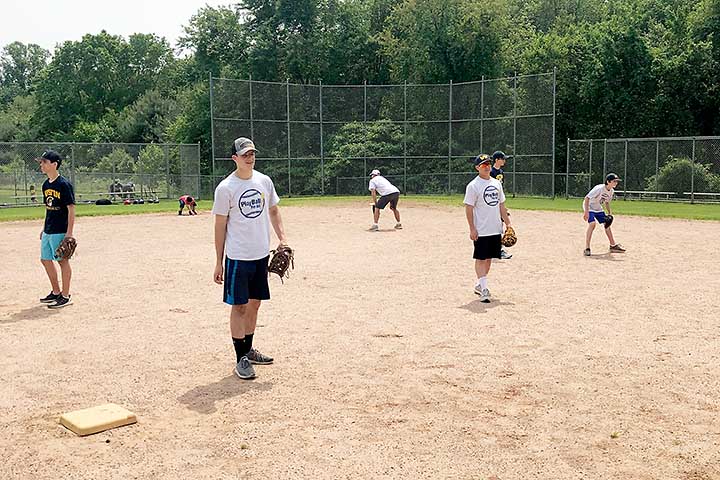 Teen Mentors Pitch in for "Play Ball for All"
On June 1, Weston's Play Ball For All organization hosted kids from the Big Brothers Big Sisters of southwestern Connecticut for an afternoon of baseball and bonding.
The free clinic took place at Morehouse fields and was followed by a pizza party donated by Daves Planet Pizza of Norwalk. Coaches Mike Komar and Bob Barasch were joined by Weston youth mentors Alex Olsen, Myles Lehrman, Luke Barasch, Sam Hensinger, Luke Dionian, Sam Landesman, Ben Landesman, Evan Caviccia, Liam Caviccia, Scott Lange, Ethan Patterson, and Chris Komar.
"Our Weston mentors did a great job sharing their passion and skills with the group for a fun and positive day," said Play Ball For All founder Bob Barasch.
Play Ball For All's mission is to bring the game of baseball and its life skills to underserved youth from our surrounding communities. The program is run by volunteer coaches assisted by local Weston athletes who act as teen mentors. The goal is to encourage volunteerism at early ages, offer leadership and mentor opportunities for Weston athletes, and help bring awareness to local youth causes.
The Big Brothers Big Sisters program vision is to have all children succeed in life. Participants are matched with life mentors for lasting results. Additional information is available on the organization's website.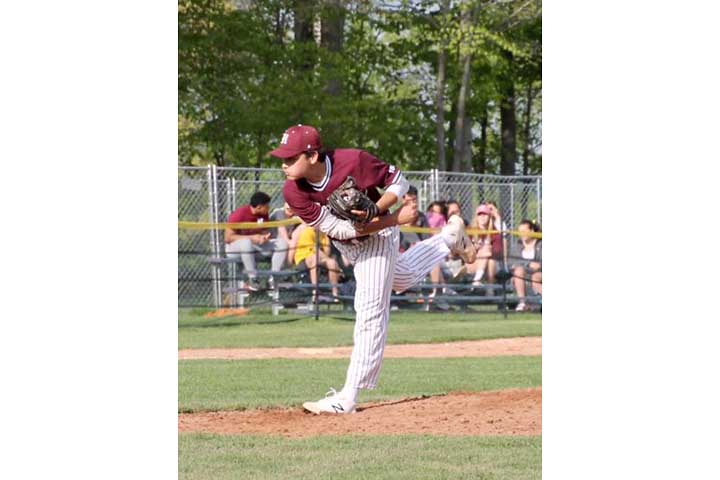 Jack Potash Stars in Hopkins Baseball
Weston's Jack Potash had a standout baseball season on the mound and at the plate for New Haven's Hopkins School. Mr. Potash was awarded a Fairchester Athletic Association Honorable Mention and named captain of next year's Hopkins varsity baseball team.
The team concluded its 2019 season with a 14-2 record and won the FAA Tournament championship. Mr. Potash batted .445 for the season. On the mound, his record was 5-0, including a stellar one-hitter against arch-rival Hamden Hall.
Photo: Jodi Seidner