Weston Ice Skaters Bound for Nationals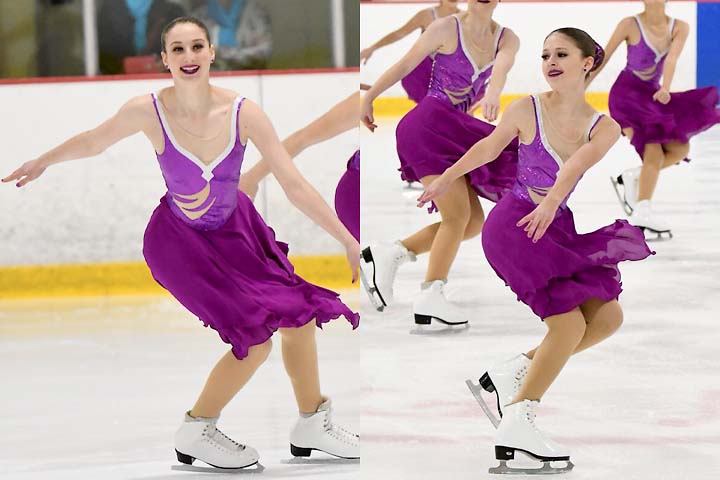 February 22, 2019 — Weston ice skaters Jillian Belluck and Abigail Cohen are on their way to the national Synchronized Skating Championships, which will take place in Plymouth, Michigan from February 28 to March 2.
Ms. Belluck is a student at Weston High School. Ms. Cohen is a student at Weston Middle School. The two are members of the Skyliners Synchronized Skating team in the Novice division. The team won the national championship in each of the last two years, and are working hard to three-peat.
Synchronized skating involves between 12 and 20 athletes performing a program on ice to music, moving as one flowing unit at high speeds. Individual skaters must be competent at a variety of skating skills, including speed, footwork, and ice presence.
There are about 600 synchronized skating clubs in the United States, and Skyliners is one of the best. The club has been operating since 2001, now with 270 skaters ranging in age from 5 to 26. The team includes members from Connecticut, New York City, New Jersey, and some beyond the tri-state area.
Ms. Belluck's and Ms. Cohen's Novice team won gold at the Eastern Synchronized Skating sectional championships in Worcester, Massachusetts, where Skyliners competed against over 2,100 synchronized skaters.