Options Presented for Smaller Schools Budget Increase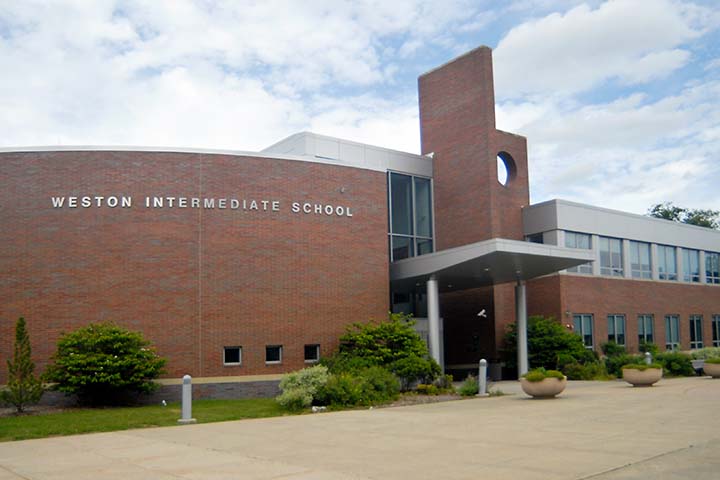 January 23, 2019 — At a Board of Education meeting on January 22, Superintendent Dr. William McKersie put ideas on the table for the Board to consider to possibly reduce the school district's budget request.
Dr. McKersie emphasized that the items presented were not recommendations, as he hopes the total request is approved as is.
The original proposal calls for an increase of 4.32 percent in school spending, up by some $2.2 million, which does not include a separate allocation of $1.2 million for capital improvements.
The Board of Education will discuss and vote on Thursday evening, January 24. The budget then goes to the Board of Selectmen, who are free to make recommendations but cannot change it. After that, it is taken up by the Board of Finance, which has considerably more power to make revisions to the bottom line, and submits the final proposal to the town for approval.
Dr. McKersie presented 17 items for consideration. If all were adopted, they would result in just under $818 thousand in reductions from the original request, taking the budget increase down from 4.32 percent to 2.73 percent.
Staff Reductions, Larger Classes
The reductions would eliminate six full-time staff positions and reduce five full-time teaching positions to part-time.
Board of Education chair Gina Albert advised teachers who could be affected to not react at this time, as the Board has not yet acted. Dr. McKersie said some teachers have been advised of the possible staff reductions.
The majority of staff reductions would impact lower grades. None would affect Weston High School, which is the costliest school to operate and where, in the proposed budget, expenses rise by $275 thousand.
If enacted, the largest single item presented would cut $177 thousand from the request by increasing the maximum guideline class size in grades K–1 to 22. After that, eliminating Project Challenge in grades 3–8 (a program for gifted students) would reduce another $114 thousand. The third largest item is the elimination of the World Language program in grades K–2 to cut spending by $104 thousand.
Other items include increasing the maximum class sizes in grades 2–5 to 25 (up from 24), increasing Middle School class sizes closer to the existing guideline maximum, and eliminating an elementary science para educator. Combined, these would bring the budget request down by $237 thousand.
The administration is concerned that larger classes at Hurlbutt Elementary would impact personalized education. At the Middle School, principal Daniel Doak worries that a higher number of part-time teachers could make it difficult to retain and attract high-quality teachers and might break the school's team model.
Word of another cut to the budget request came from schools finance director Richard Rudl, who told the Board of Education that a sharp projected increase of $200 thousand in costs for cleaning services could be closer to $150 thousand as bids for a new contract are coming in lower than expected.
Other Reductions
Several remaining items add up to about $125 thousand in request reductions, including cuts to miscellaneous materials in all four schools. The Math Enrichment program in Grades 3–5 would be eliminated. Seven high school after-hours clubs with light participation would cease. Plans for Odyssey of the Mind and Science Olympiad at the Middle School would be dropped. So would Colonial Day. A substantial increase in funding for legal expenses related to special education would be trimmed by $15 thousand.
Athletics would take a small hit, as a request for an assistant cheerleading coach would be removed, as would one for an assistant field hockey coach. One Board member asked if increases to athletic fees should be discussed.
Finally, two of the 17 items presented are not actually reductions. One eliminates $11 thousand that was inadvertently budgeted twice. Another suggests considering growing revenues $15 thousand by raising high school parking fees to $200 per student.
There is no way to know, until Thursday evening, whether any of these options, or others, will be acted on by the Board. Members reserved comment for the next meeting.
The capital items were not discussed in Tuesday night's meeting. And, despite time on the agenda for public comment, no one from the public spoke.