Letter to the Editor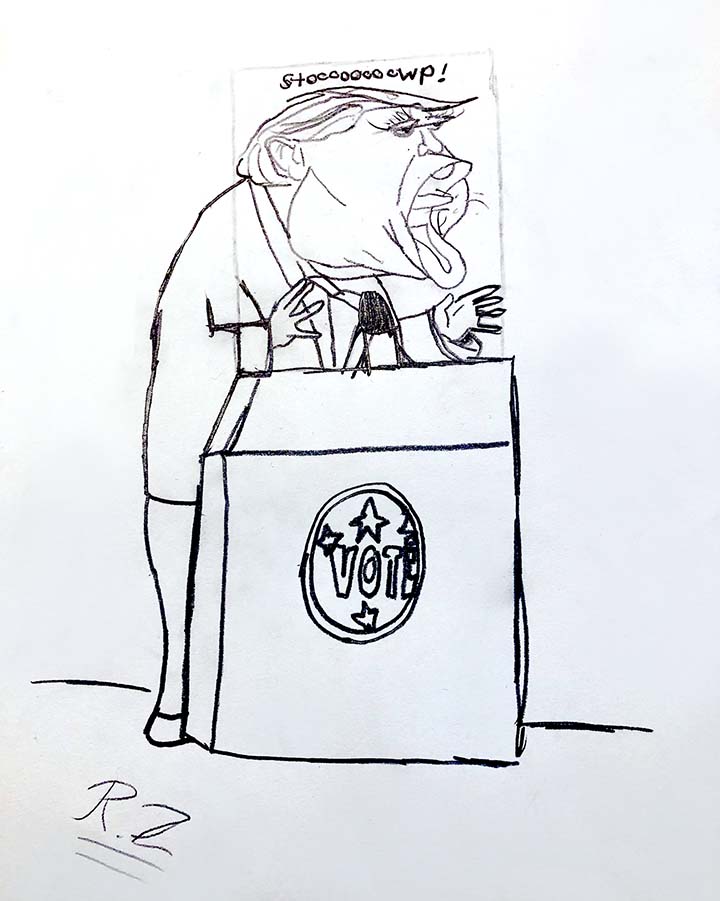 — Rhett Zovich. November, 2020.
Editor's note: In this letter, inspired by an online cartoon, Mr. Zovich, age 10, applied his illustration talents to express his opinion.
About Letters
When you send us a letter, please include your name and address. We will publish your name, but not your address. We will publish letters anonymously only if there is a compelling reason to do so, which we can discuss with you.
Please email letters to editor@westontoday.news.
We will not edit letters. Submission does not ensure publication. Letters containing potentially libelous content will not be considered for publication.
The views, opinions, and statements expressed in letters are those of their authors. They should not be construed as statements by, views of, or opinions held by Weston Today, its editor, publisher, or staff.