Kiwanians Pitch In to Help Neighbors Pitch In
Every Saturday morning, you can enjoy the company of neighbors, feel good about helping the environment, and support Weston athletics. Kiwanians pitched in to build improvements to the Onion Barn's old gray bin.
Continue reading
.
Keep Growing and Learning at the Lifetime Learners Institute
Members of Weston Kiwanis heard Glen Osberg speak about his passion and curiosity to learn. Osberg, in 2017, took a class at the Lifetime Learners Institute called "Walking on the Wild Side," and became hooked by the unique educational experience.
Continue reading
.
How Many Kiwanians Does it Take to Hang the Annual Christmas Wreath?
On Sunday five member Kiwanians kicked off its decades old holiday tradition to hang the wreath on the Onion Barn including President Steve Thomas, Immediate past president Tom Fallia, Roy Marsh, Harry Spencer and Reed Ameden.
Continue reading
.
Giving Season Drive for the Food Pantry
It was a sunny beautiful day for the annual food drive organized by the Weston Kiwanis outside of Peter's Market on Saturday.
Steve Thomas, president of the Weston Kiwanis estimates that about 250 to 300 pounds of cans and boxes were donated to the Food Pantry by generous Westonites.
Continue reading
.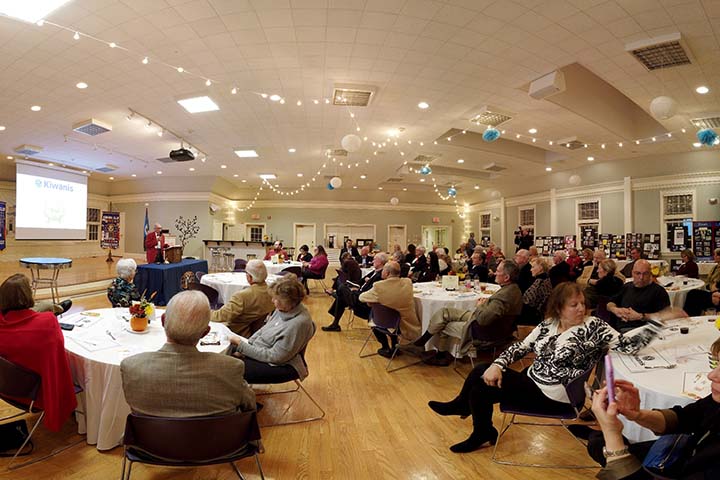 Kiwanis: 45 Years of Service
Field lights at Weston High School, food in the Food Pantry, the Warm-up Fund providing fuel oil assistance to residents that cannot afford to keep their homes warm. These are just three examples of how for forty-five years the Kiwanis Club of Weston have raised funds to support worthy civic and community services.
Continue reading
.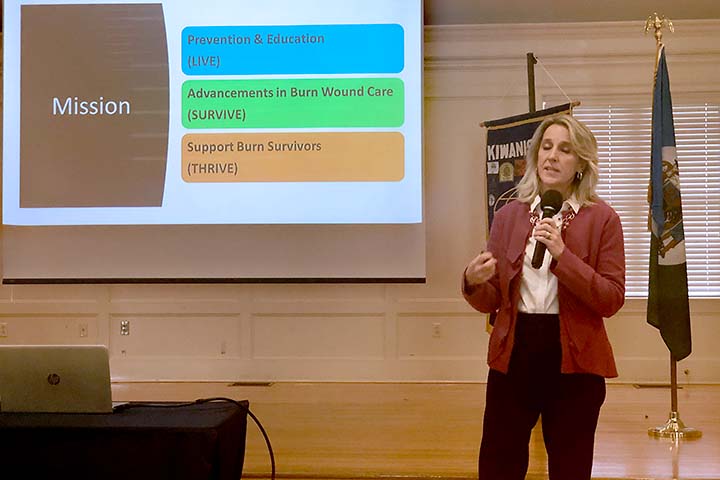 In Case of Fire, Have a Plan
Does your family have a plan about what to do in case of a fire in your home? Have you ever purchased a cheap five-dollar phone cord charger? Is your surge protector strip over loaded?
Continue reading
.