Susan Granger At The Movies
Spiderman: No Way Home
Spidey swings again! The new sequel "Spiderman: No Way Home" topped $600 million, becoming the biggest hit in Sony Pictures history and ranking as one of the 10 top-grossing domestic hits of all time.
In this third go-round as the teenage web-slinger, Tom Holland's likable Peter Parker loses his anonymity when malevolent muckraker J. Jonah Jameson (J.K. Simmons) reveals his identity as a Queens, New York, high school student.
The media soon surround his apartment, harassing Aunt May (Marisa Tomei) and bachelor-uncle Happy Hogan (Jon Favreau), as Peter is accused of being a war criminal.
When guilt-by-association causes Peter's plucky girl-friend MJ (Zendaya) and loyal pal Ned (Jacob Batalon) to be rejected by MIT, he solicits his mentor Doctor Strange (Benedict Cumberbatch) to use his Master of the Mystic Arts powers to make everyone forget he was ever Spidey.
Problem is: that spell opens up the Multiverse, creating an eye-popping, intergalactic rift between parallel dimensions.
Which means villains from past "Spiderman" films, starring Tobey Maguire and Andrew Garfield, suddenly re-appear. There's Dr. Octopus (Alfred Molina), Electro (Jamie Foxx), Sandman (Thomas Hayden Church), Mysterio (Jake Gyllenhaal), Lizard (Rhys Ifans), and the Green Goblin/Norman Osborne (Willem Dafoe).
Surprises abound in this radical approach to a superhero movie, a caper that would have delighted the late comic-book auteur Stan Lee, who loved interlocking sprawling Marvel Comics backstories, exploring a multitude of characters.
Taking an outrageous creative risk were screenwriters Chris McKenna and Erik Sommers, along with director Jon Watts and producers Kevin Feige and Amy Pascal, hammering home lessons about how great power entails great responsibility and, often, great sacrifice.
Stick around for the mid-credits scene and post-credits trailer, heralding more chaos from the collective amnesia in the Marvel Cinematic Universe in "Dr. Strange and The Multiverse of Madness."
On the Granger Gauge of 1 to 10, "Spiderman: No Way Home" is an action-packed, nostalgic 9, jump-starting theater-going despite the Omicron variant.
The Lost Daughter
One great blessing of the current trend toward diversity and inclusion is that Netflix green-lit "The Lost Daughter," a scathingly honest psychological exploration of the ambivalence of motherhood, trusting actress Maggie Gyllenhaal to make her auspicious directing debut unraveling its psychological complexity.
The foreboding story follows a middle-aged, British, divorced, literature professor, Leda (Olivia Colman), as she embarks on a solitary summer holiday. Arriving on the Greek island of Spetses, she's immediately welcomed by the flirtatious handyman (Ed Harris) who handles her rental flat.
After a genial bartender (Paul Mescal) has settled her into a comfortable lounge chair under an umbrella, Leda steadfastly balks after being rudely asked to move 'down the beach' to accommodate a brash, boisterous American family, headed by pregnant Callie (Dagmara Dominczyk).
Instead, introverted Leda begins watching an attractive young mother, Nina (Dakota Johnson), part of that rowdy clan, who is obviously torn between the pleasures of youth and the responsibility of parenthood as she copes with her needy, cantankerous toddler daughter.
That brings back unnerving memories of how Leda herself struggled while raising two daughters — Bianca and Martha — both now grown and living far away.
"I'm an unnatural mother," Leda (Jessie Buckley as her younger self) says, feeling overwhelmed and guilty while admitting to utter exasperation with her attention-demanding girls.
Back then, Leda was working as an ambitious translator of Italian poetry, so eager for intellectual/artistic recognition in her field of study that she recklessly makes a life-altering choice involving a sexy professor (Peter Sarsgaard) at an academic conference.
Then, suddenly, there's panic on the beach as Nina's little girl goes missing, along with her beloved doll.
Based on Italian author Elena Ferrante's challenging 2006 novella, it's adapted and directed by Maggie Gyllenhaal, working on supplying contradictory cinematic feminine subtext in conjunction with French director of photography Helene Louvart and astute editor Affonso Gonvalves with music by Dickon Hinchliffe.
On the Granger Gauge, "The Lost Daughter" is a subversive yet compassionate 7 — in select theaters and streaming on Netflix.
The King's Man
"The King's Man," a prequel to writer/director Matthew Vaughn's previous comedy/action/adventure, reveals the origins of the super-secret British agency headquartered in a discreet tailor's shop on London's fashionable Savile Row.
Set during World War I, the irreverent story revolves around Orlando, Duke of Oxford (Ralph Fiennes), who is determined to prevent a nefarious cabal, led by The Shepherd, from annihilating Europe's ruling class and creating anarchy.
Taking liberties with actual history, he and his patriotic son Conrad (Harris Dickinson) were riding in the carriage of Austria's Archduke Franz Ferdinand when he's assassinated by Gavrilo Princip in Sarajevo.
In a bizarre bit of casting, Tom Hollander plays three first-cousins: England's King George, Germany's Kaiser Wilhelm and Russia's Tsar Nicholas. Plus, there's Charles Dance as Orlando's war-minister mentor, Lord Kitchener.
Clues lead Orlando, accompanied by his loyal bodyguard Shola (Djimon Hounsou), to Russia, where he encounters the mad monk Grigori Rasputin (Rhys Ifans), who greets him with "Take your trousers off and sit down," before licking a battle wound on the aristocrat's thigh.
Weird — to say the very least — heralding an elaborate dance/fight sequence, set to the "1812 Overture."
As the swashbuckling plot progresses, villainous Rasputin's legendary resilience is tested … and he's not even the mysterious mastermind.
Problem is: the tone of Matthew Vaughn and Karl Gajdusek's convoluted script is inconsistent and, therefore, confusing, bouncing between colonialism and pacifism, as pithy Orlando proclaims, "Nobility never came from chivalry. It came from being tough and ruthless."
Yet, kudos to them for slyly inserting a super-efficient nanny (Gemma Arterton) who has organized a network of domestic servant-spies. But bickering Colin Firth's Harry Hart and Taron Egerton's Eggsy are sorely missed.
Do wait for a pivotal mid-credits scene, involving Erik-Jan Hanussen (Daniel Bruhl), Vladimir Lenin (August Diehl) and Adolf Hitler (David Kross).
FYI: The Kingsman concept can be traced back to Icon Comics, a Marvel imprint.
On the Granger Gauge, "The King's Man" is an absurdly frenzied 5, exclusively in theaters.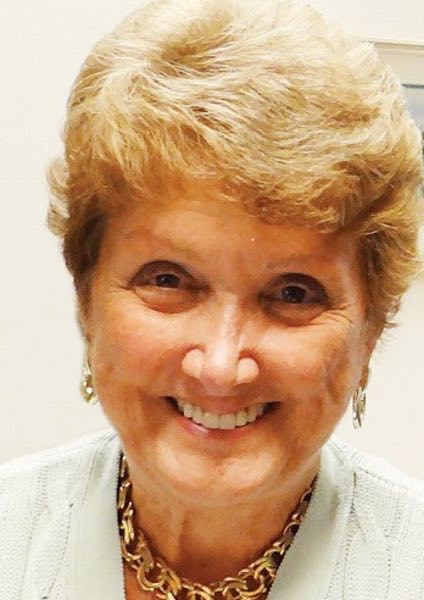 Susan Granger is a product of Hollywood. Her natural father, S. Sylvan Simon, was a director and producer at M.G.M. and Columbia Pictures. Her adoptive father, Armand Deutsch, produced movies at M.G.M.
As a child, Susan appeared in movies with Abbott & Costello, Red Skelton, Lucille Ball, Margaret O'Brien, and Lassie. She attended Mills College in California, studying journalism with Pierre Salinger, and graduated from the University of Pennsylvania with highest honors in journalism.
During her adult life, Susan has been on radio and television as an anchorwoman and movie and drama critic, syndicating her reviews and articles around the world, including Video Librarian. She has appeared on American Movie Classics and Turner Classic Movies. In 2017, her book 150 Timeless Movies was published by Hannacroix Creek Books.
Her website is www.susangranger.com. Follow her on Twitter @susangranger.