Susan Granger On Broadway
Broadway's back — with Covid precautions firmly in place. Theatergoers are required not only to bring proof of vaccination but also a photo ID for verification. If you 'forget' any of these items, your ticket is promptly refunded and you're urged to come back another time.
Having run that gauntlet (which, admittedly, does slow the entrance process), you're reminded several times to keep your mask in place, covering both your nose and mouth.
The Lehman Trilogy
Beginning with a brief prologue, set in a plexiglass office in a Manhattan skyscraper, "The Lehman Trilogy" chronicles the fascinating rise and fall of the Lehman brothers, who journeyed from Bavaria (Germany) to America to seek their fortune.
Arriving in New York Harbor in 1844, Heyum (Americanized to Henry) Lehmann (Simon Russell Beale), son of an Orthodox Jewish cattle merchant, settled in Montgomery, Alabama, opening a small general store, selling clothing and fabrics. His ambitious younger brothers Emanuel (Adrian Lester) and Mayer (Adam Godley) soon joined him and expanded the family business.
Before the Civil War, the Lehmans were cotton brokers. Afterwards, they opened a bank, financing Reconstruction. They capitalized railroads, the Panama Canal, and survived the 1929 Depression. They invested in airlines and backed productions of films like "King Kong" and "Gone With the Wind."
Gradually, over the decades, their descendants transformed their business — from selling cotton to selling financial services, like collateralized debt obligations. At the same time, their assimilation into the American mainstream increased as their observance of Jewish traditions/customs declined.
Written in Italian by Stefano Massini, translated by Richard Dixon, and adapted by Ben Power, it's classic Greek tragedy. Utilizing the ancient philosophy — 'Hubris-Ate-Nemesis' — it details how reckless enthusiasm, disregarding moral rules in an overestimation of one's abilities and economic power, inevitably leads to punishment and destruction.
What's extraordinarily brilliant in this storytelling tour-de-force is director Sam Mendes' casting these three skillful actors in myriad roles, utilizing minimal costume changes and few props. In London, they were collectively nominated as Best Actor at the Olivier Awards, the British equivalent of the Tonys, as I suspect (and hope) they will be here.
Running 3 hours, 15 minutes with two intermissions, "The Lehman Trilogy" plays through January 2, 2022 at the Nederlander Theater at 208 West 41st Street.
Lackawanna Blues
After its introduction at the Public Theater back in 2001, playwright/actor Ruben Santiago-Hudson has finally brought "Lackawanna Blues," his autobiographical one-man play to Broadway, produced by the Manhattan Theatre Club.
Performing in front of a depiction of the Lackawanna house's brick façade, Santiago-Hudson nostalgically recalls growing up in the titular upstate New York town, located near Buffalo, which — back in the 1950s — was flourishing because of its proximity to the steel industry.
In a series of loosely-connected vignettes, dynamic Santiago-Hudson deftly embodies 25 different characters, including the strong Black matriarch, Miss Rachel Crosby, known as Nanny, the protective proprietor of several boarding houses, a savvy entrepreneur who raised young Ruben when she realized that his working single mother (a drug addict) left him alone all day.
"Nanny was like the government — if it really worked," he notes.
Plus there are the "ramblers and drifters," including Ol' Po' Carl, — a veteran of the Negro leagues, whose friend suffers from "roaches of the liver" — Numb Finger Pete, Small Paul, Sweet Tooth Sam, and Bill, Miss Rachel's perpetually unfaithful romantic partner. Not to forget the pampered resident raccoon who shows up every morning for a home-cooked breakfast of scrambled eggs and toast.
Santiago-Hudson also plays the harmonica and sings, accompanied by Blues Hall of Fame Guitarist Junior Mack, utilizing music composed by the later Bill Sims Jr., who was Santiago-Hudson's original collaborator on the show.
Kudos to scenic designer Michael Carnahan, costume designer Karen Perry, lighting designer Jen Schriever, and sound designer Darron L. West.
FYI: After its Off-Broadway premiere as a one-man memory play at the Public Theater in 2001, "Lackawanna Blues" was turned into a 2005 HBO made-for-TV movie, directed by George C. Wolfe and starring S. Epatha Merkerson, who won an Emmy, along with Hill Harper, Terrence Howard, and Rosie Perez; it's still streaming on YouTube.
At the Samuel J. Friedman Theatre, 261 W. 47th Street, the one-act, 90-minute "Lackawanna Blues" has been extended through Sunday, November 7, 2021.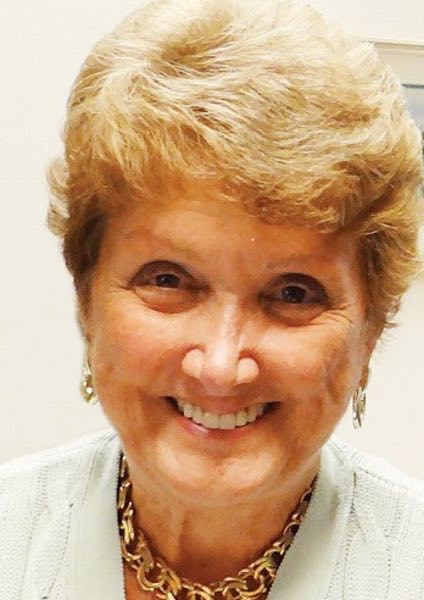 Susan Granger is a product of Hollywood. Her natural father, S. Sylvan Simon, was a director and producer at M.G.M. and Columbia Pictures. Her adoptive father, Armand Deutsch, produced movies at M.G.M.
As a child, Susan appeared in movies with Abbott & Costello, Red Skelton, Lucille Ball, Margaret O'Brien, and Lassie. She attended Mills College in California, studying journalism with Pierre Salinger, and graduated from the University of Pennsylvania with highest honors in journalism.
During her adult life, Susan has been on radio and television as an anchorwoman and movie and drama critic, syndicating her reviews and articles around the world, including Video Librarian. She has appeared on American Movie Classics and Turner Classic Movies. In 2017, her book 150 Timeless Movies was published by Hannacroix Creek Books.
Her website is www.susangranger.com. Follow her on Twitter @susangranger.