Susan Granger At The Movies
Come From Away
Why do you go to theater? Because it's entertaining and fun. Because it opens your heart, teaches life-lessons and transports you to another time, another place. Because, occasionally, it conveys the essential goodness and resiliency of the human spirit at the same, shared moment in time.
Now, Apple TV+ presents "Come From Away," one of Broadway's best musicals.
After the terrorist attacks on Sept. 11, 2001, all flights crossing the Atlantic to the United States were diverted to Gander, Newfoundland, once a popular refueling spot on the edge of North America. Gander suddenly became the destination for 7,000 bewildered passengers from around the world.
The rousing "Welcome to the Rock" introduces the insular townspeople whose morning coffee at Tim Horton's began like any other — before planes began to land, sending them scrambling for "Bedding and Blankets," not to mention school buses, warm clothing, food and medicine, as a nervous, novice TV reporter tries to chronicle the chaos.
Its book is largely based on interviews that Canadian writers Irene Sankoff and David Hein conducted in 2011, when some travelers returned for a 10th anniversary ceremony — because Gander's genial, person-to-person hospitality was beyond remarkable.
A gay couple from Los Angeles was afraid of encountering homophobia but, instead, found warm acceptance, along with a distraught mother with an NYC firefighter son, a Texas divorcee, her amorous British acquaintance, a wary urban Black man, a Muslim chef and a Rabbi — to name just a few.
Admittedly, many of these characters are composites, but not trailblazing American Airlines pilot Beverly Bass, played by Jenn Colella, whose rousing "Me and the Sky" is a wistful feminist anthem.
Tony Award-winning director Christopher Ashley cleverly utilizes an ensemble cast playing multiple roles. The catchy, conversational, Celtic/folk rock songs are often punctuated by Kelly Devine's stomping choreography.
The crowd-pleasing, one-hour-45-minute performance fittingly concludes on a life-affirming note: "We honor what was lost — but we also commemorate what we found."
On the Granger Gauge of 1 to 10, "Come From Away" is a thrilling 10 — streaming on Apple TV+.
Hacks
While "Ted Lasso" seems like a shoo-in, along with Jason Sudeikis, veteran actress Jean Smart might well walk off with the Lead Actress Comedy Award for "Hacks" at next Sunday's Emmy Awards.
Smart plays Deborah Vance, a legendary stand-up comedienne who is struggling to retain her Las Vegas residency. Much to her dismay, the casino CEO (Christopher McDonald) tells her that she has to work with Ava Daniels (Hannah Einbinder), a 25 year-old Los Angeles TV comedy writer with a very different approach to crafting humor.
The half-hour series begins with Ava's initial resistance to working for volatile Deborah — it's classic 'zoomer vs. boomer.' The plot then proceeds through her arrival at Deborah's extravagant French chateau to embark on an assignment to view and organize the Vance archives, during which she develops respect for the courage and sacrifice that propelled her boss to the top of her game.
Rounding out the cast, there's Deborah's rebellious, in-recovery daughter DJ (Kaitlin Olson), her protective Personal Assistant Marcus (Carl Clemons-Hopkins) and personal blackjack dealer Kiki (Poppy Liu). Co-writer Paul W. Downs doubles as Deborah and Ava's harried agent Jimmy.
Cleverly created by Lucia Aniello, Downs and Jen Statsky — who previously collaborated on "Broad City" — it's about growing old and staying relevant, riffing on ego, success, failure and forgiveness. Eight of the 10 episodes are directed by women, primarily high-energy series co-creator Lucia Aniello, who skillfully combines sitcom sensibility with contemporary drama.
While the ferocious character of Deborah Vance evokes memories of Joan Rivers and Phyllis Diller, Smart notes: "I wanted her to be a unique creation. I would never try to do an impression of anybody. It's got to be something that sort of comes from me. Otherwise, I don't think it would ring true."
FYI: Newcomer Hannah Einbinder is the youngest daughter of original "Saturday Night Live" comedienne Laraine Newman and actor Chad Einbinder.
On the Granger Gauge, "Hacks" is an engaging 8, streaming on HBO Max.
Shang-Chi and the Legend of the Ten Rings
"Shang-Chi and the Legend of the Ten Rings" is the newest addition to the Marvel Cinematic Universe (MCU). It's the origin story of Shang-Chi (Simu Liu), the slacker son of an immortal crime lord (Tony Chiu-Wai Leong) who has seemingly rejected his father's empire.
Instead, along with his best friend Katy (Awkwafina), he's a parking valet at a fancy San Francisco hotel, using the Americanized name of Shaun. Then — one evening, on his way home — he's accosted by thugs who attempt to steal a pendant from around his neck. Big mistake!
Suddenly, Shang reveals his true identity as an elite assassin who has been hiding from his 1,000-year old supervillain father, Wenwu — a.k.a. The Mandarin — who controls the magical Ten Rings that grant its wearer godlike power.
Accompanied by Katy, Shang then takes off for Macau to find his sister Xialing (Meng'er Zhang) and stop Wenwu from invading the mythical city of Ta Lo, where he thinks his presumed-dead wife (Fala Chen), Shang's mother, is being held hostage.
As Wenwu says: "You can't outrun who you really are."
Grounded in Chinese and Asian-American culture, it's sketchily scripted and directed by Destin Daniel-Cretton with Dave Callahan and Andrew Langham, combining martial-arts action and fantasy, featuring Marvel's first Asian-American lead character and a spectacular vehicular chase through San Francisco — the best since 1968's "Bullitt."
Predictably, there are convoluted references to The Blip (referring to events in "Avengers: Infinity War" and "Avengers: Endgame"), along with various MCU cameos, plus Micelle Yeoh as Shang's aunt Jiang Nan and Ben Kingsley as Trevor Slattery.
FYI: Shang-Chi's comic book history goes back to the '70s with ties to the infamous Fu Manchu. Ten Rings was first mentioned in "Iron Man" (2008) and then in "Iron Man 3" (2013), introducing its leader, the Mandarin.
After the two end-credits scenes, there's a promise: "The Ten Rings Will Return."
On the Granger Gauge, "Shang-Chi and the Legend of the Ten Rings" is a superhero 7 — playing only in theaters (at least for now).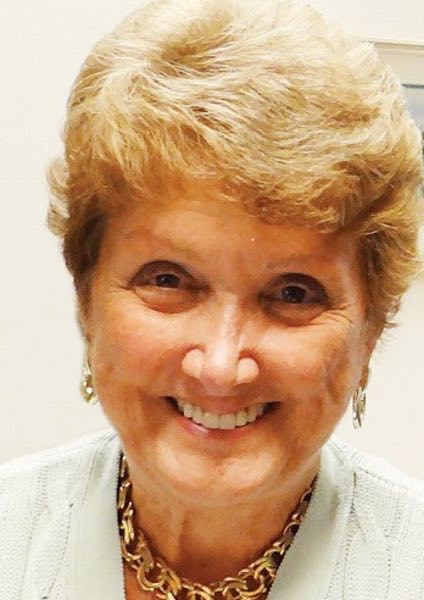 Susan Granger is a product of Hollywood. Her natural father, S. Sylvan Simon, was a director and producer at M.G.M. and Columbia Pictures. Her adoptive father, Armand Deutsch, produced movies at M.G.M.
As a child, Susan appeared in movies with Abbott & Costello, Red Skelton, Lucille Ball, Margaret O'Brien, and Lassie. She attended Mills College in California, studying journalism with Pierre Salinger, and graduated from the University of Pennsylvania with highest honors in journalism.
During her adult life, Susan has been on radio and television as an anchorwoman and movie and drama critic, syndicating her reviews and articles around the world, including Video Librarian. She has appeared on American Movie Classics and Turner Classic Movies. In 2017, her book 150 Timeless Movies was published by Hannacroix Creek Books.
Her website is www.susangranger.com. Follow her on Twitter @susangranger.