Susan Granger At The Movies
Ted Lasso
The delightful, culture-clash comedy "Ted Lasso" on Apple TV+ just scored a massive 20 Emmy nominations, the most ever for a 1st season sitcom — with accolades going to its star Jason Sudeikis, along with co-stars Hannah Waddington, Juno Temple and Brett Goldstein.
Created by showrunner Bill Lawrence ("Scrubs," "Cougartown") with Jason Sudeikis, it premiered during the summer of 2020, when the world was in the midst of a global pandemic. The plot revolves around an unflappable American football coach named Ted Lasso (Sudeikis).
When he's summoned to London to coach a Premier League soccer team, he's purposely set up to fail in every possible way. Although no one appreciates him, particularly brittle Rebecca (Hannah Waddington), the club's icy owner, genial Ted responds with consideration and kindness, repeating, "I appreciate you," over and over again.
His unflinching optimism and aggressive enthusiasm prove contagious, even to the gruff-but-tender-hearted AFC Richmond captain Roy Kent (Brett Goldstein), who is also one of the script writers.
Skillfully blending the fish-out-of-water concept with workplace humor in a sports genre, the feel-good appeal of "Ted Lasso" is almost irresistible — despite the fact that two of the primary characters are enduring difficult divorces and one of the team's star players realizes that his aging body cannot keep up with the demands of professional soccer.
But for a male-centric show that often mocks toxic masculinity, its two female leads, steely Rebecca and bubbly 'influencer' Keely (Juno Temple), are complex, intelligent women who defy all expectations by becoming close friends.
"Women are such extraordinary creatures, and we don't have to be competitive," notes Ms. Temple. "I think the show showing that is one of the things I'm proudest of being a part of, actually."
And if the strategy of having Rebecca deliberately trying to sabotage Ted Lasso feels eerily familiar, yes, it's somewhat similar to "Major League" (1989).
On the Granger Gauge of 1 to 10, "Ted Lasso" is a terrific 10 — and the second season begins on Friday, July 23, on Apple TV+ with 12 half-hour episodes released weekly on the streaming service.
Schmigadoon
"Schmigadoon," the hilarious parody that premiered on Apple TV+ last Friday night, is aimed at those of us who adore musical comedy.
Created by Den Kaurio and Cinco Paul, the team behind the "Despicable Me" franchise, it's introduced by a bickering young couple: Melissa (Cecily Strong) and Josh (Keegan-Michael Key). They're physicians who hope to re-spark their romance by embarking on a 'relationship retreat,' featuring a backpacking trip deep into the woods.
Suddenly and inexplicably, they find themselves trapped in a whimsical, candy-colored realm — a magical town called Schmigadoon — inhabited by jubilant singers and dancers.
The atmosphere is wholesome, squeaky-clean and defiantly sexist. They're warmly welcomed by the Mayor (Alan Cumming) and sternly criticized for traveling together before they're married by the prim 'n proper preacher's wife (Kristin Chenoweth).
A lusty farmer's daughter (Dove Cameron) flirts with Josh, while a sullen carnival worker (Aaron Tveit), who operates the Tunnel of Love, is smitten with Melissa.
Delighted Melissa is eager to sing along, but dour Josh is not. "You know how much I hate musicals," he complains. "People don't just burst into song in real life."
But they can't leave — according to the local leprechaun (Martin Short) — until they find true love.
If you're a musical comedy fan, you'll recognize references to "Brigadoon," "Carousel" and "Oklahoma!" Plus allusions to "Finian's Rainbow," "Seven Brides for Seven Brothers," "Annie Get Your Gun," "The Music Man," "South Pacific," "The Sound of Music," and "The King and I" … the cream of the '40s & '50s crop.
Plus, there are appearances by Jane Krakowski, Jaime Camil, Fred Armisen, Ann Harada and lisping Liam Quiring-Nkindi.
With experience in sketch comedy, writers Bowen Lang, Ariana DeBose, Julie Klausner, Allison Silverman and Kate Gersten are devilishly clever, while director Barry Sonnenfeld, producer Lorne Michaels and choreographer Christopher Gattelli keep the joy brisk and bubbling.
FYI: If the concept seems familiar, perhaps you're remembering the movie "Pleasantville" (1998).
On the Granger Gauge, "Schmigadoon!" is a satirical 8 — a six-episode summer trifle on Apple TV+.
The Forever Purge
If you're not familiar with the provocative horror movie franchise that made its debut in 2013, it revolves around a dystopian United States in which — on one night a year — it's legal to commit any crime, including murder. The latest installment is "The Forever Purge."
Invented by an insurgent political party called the New Founding Fathers of America (NFFA), the government-sanctioned slaughter designates a specific 12-hour period and, in this installment, the hot-button issue is illegal immigration.
"Can The Purge help a divided America?" asks a news anchor, preparing for the bloodlust.
Hoping to survive are a married couple, undocumented immigrants who fled from drug cartel violence in Mexico. Juan (Tenoch Huerta) and Adela (Ana de las Reguera) live in southern Texas. While Adela gets a job in a meat-packing plant, Juan works as a 'vaquero' (cowboy) for the Tuckers, a wealthy ranch family.
Sympathetic Caleb (Will Patton) is the Tucker patriarch; disdainful Dylan (Josh Lucas) is his hot-headed son. "Your son doesn't like me because I'm Mexican," Juan tells Caleb.
While the Tuckers think they're safe from terror and violence in their maximum-security bunker, Juan ingratiates himself to the family when he and his buddy T.T (Alejandro Edda) save them, along with Dylan's pregnant wife Emma (Cassidy Freeman) and his younger sister Harper (Leven Ramblin).
As dawn breaks and sirens sound, instead of peace, the white supremacists' killing spree continues.
Juan, Adela and the Tucker family soon realize that their only escape from the carnage is to go south in a giant truck, hoping to seek sanctuary in Mexico before the border closes.
"Help us purify this nation — once and for all" and "America will be American again," intone the masked, swastika-tattooed, heavily-armed Purgers.
Blandly scripted by franchise creator James DeMonaco, the heavy-handed allegory is helmed by Mexican director Everardo Gout ("Days of Grace"), who over-utilizes the cheap jump-scares — which have become a mainstay of most low-budget Blumhouse Productions.
On the Granger Gauge, "The Forever Purge" is a freaky, frustrating 5, as the purge becomes a scourge.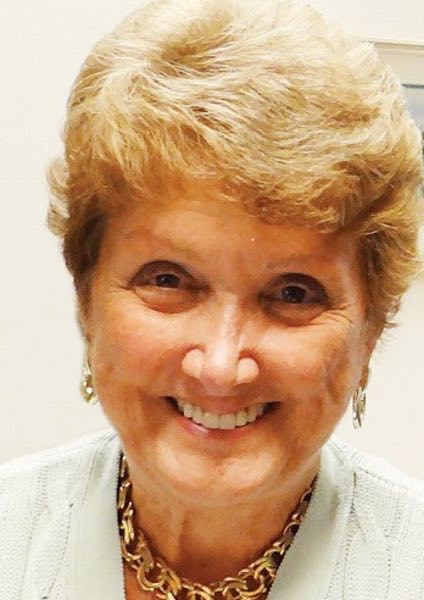 Susan Granger is a product of Hollywood. Her natural father, S. Sylvan Simon, was a director and producer at M.G.M. and Columbia Pictures. Her adoptive father, Armand Deutsch, produced movies at M.G.M.
As a child, Susan appeared in movies with Abbott & Costello, Red Skelton, Lucille Ball, Margaret O'Brien, and Lassie. She attended Mills College in California, studying journalism with Pierre Salinger, and graduated from the University of Pennsylvania with highest honors in journalism.
During her adult life, Susan has been on radio and television as an anchorwoman and movie and drama critic, syndicating her reviews and articles around the world, including Video Librarian. She has appeared on American Movie Classics and Turner Classic Movies. In 2017, her book 150 Timeless Movies was published by Hannacroix Creek Books.
Her website is www.susangranger.com. Follow her on Twitter @susangranger.