Susan Granger At The Movies
The Conjuring 3: The Devil Made Me Do It
Back when I was anchoring the news on WTNH in New Haven, CT, I had the opportunity not only to 'ghost-hunt' with the late Lorraine and Ed Warren but also to visit their 'haunted house' at 966 Lindley Street in Bridgeport.
Known as paranormal investigators, the deeply spiritual Warrens received a lot of attention from the American Society of Psychical Research and the Psychical Research Foundation — in addition to spawning the "Conjuring" cinematic universe, including three "Annabelle" films and other spin-offs.
"The Conjuring 3: The Devil Made Me Do It" is based on the curious case of tormented Arne Cheyenne Johnson, whose solemn answer when accused of the 1981 slaying of his Brookfield landlord was that the Devil made him do it.
Summoned for his defense, Ed (Patrick Wilson) and Lorraine (Vera Farmiga) linked Arne's (Ruairi O'Connor) actions to the exorcism of David Glatzel (Jullian Hilliard), the eight year-old brother of his girlfriend, Debbie Glatzel (Sarah Catherine Hook), which occurred a few months earlier.
"That kid is either gonna live or die, depending on what you find," Arne's lawyer (Ashley LeConte Campbell) tells them.
As devout Roman Catholics, it's not surprising that they firmly believe "A master Satanist is not an adversary taken lightly," having discovered a malevolent, macabre Witch's Totem in a crawl space beneath the Glatzel home.
That leads the Warrens to Kastner (John Noble), a retired priest known for his occult research, and a demonic presence known as The Occultist (Eugenie Bondurant) in a creepy morgue.
As always, the wonderful rapport between Vera Farmiga and Patrick Wilson contributes to the ambiance.
Written by David Leslie Johnson-McGoldrick ("The Conjuring 2") from a story by James Wan, it's directed by Michael Chaves ("The Curse of La Llorona"), taking over from previous helmer Wan, continuing the characters originally created by Chad Hayes & Carey W. Hayes.
On the Granger Gauge of 1 to 10, "The Conjuring 3: The Devil Made Me Do It" is a spooky, supernatural 6, simultaneously opening in theaters and streaming on HBO Max.
The Courier
Based on a real-life story, "The Courier," starring Benedict Cumberbatch, is one of the most compelling Cold War espionage thrillers of recent years. Yet it got lost during the pandemic.
In the early 1960s, blandly unassuming British businessman Grenville Wynne (Cumberbatch) was recruited by MI-6 and CIA operative Emily Donovan (Rachel Brosnahan) to form a secret partnership with Soviet official Oleg Penkovsky (Merab Ninidze) to provide the crucial intelligence necessary to prevent a nuclear confrontation and defuse the Cuban Missile Crisis.
Under the code name "Ironbark," Col. Penkovsky runs the state committee for scientific research, and he's become so alarmed by the fast pace of Nikita Khrushchev's arms race that he offers to pass Russian nuclear secrets to the West: "Krushchev frightens me. He's impulsive, chaotic … a man like that should not have nuclear commands."
Having conducted legitimate business in the Eastern Bloc, Wynne's well-mannered expertise in trading in scientific machinery, puts him in a position that would place him above suspicion.
"Would I be putting myself in danger?" likable Wynne naively inquires at the beginning of his mission.
What no one expected on his many trips from London to Moscow was that Wynne would actually become friends with the high-ranking "mole" Penkovsky. They met each other's families and developed a warm, caring trust and camaraderie which they plan to continue after Penkovsky's defection.
"We are only two people," Penkovsky says, "But this is how things change."
Originally titled "Ironbark," it was written by Tom O'Connor and directed by Dominic Cooke ("On Chesil Beach"), premiering at the Sundance Film Festival in 2020. Tension-filled, the script delves into each of the primary characters, keeping the audience emotionally invested in the outcome.
Although the premise is reminiscent of Steven Spielberg's "Bridge of Spies" (2015), the acting is remarkably convincing, even totally-change-of-character "Mrs. Maisel" (Rachel Brosnahan).
On the Granger Gauge, "The Courier" is a suspenseful 7 — now available in Redbox kiosks and on Vudu, Fandango and Prime Video.
Those Who Wish Me Dead
"Those Who Wish Me Dead" … What a wretched title!
Yet, if you can really believe beautiful Angelina Jolie as a rugged Montana Forest Service firefighter, you may well enjoy this Neo-Western thriller.
Hannah Faber (Jolie) is a hotshot smokejumper who's suffering from PTSD. When the wind unexpectedly turned as she and her buddies were battling a horrific blaze, three youngsters weren't able to escape.
Still haunted by their screams, Hannah is dispatched to spend several weeks recovering in an isolated watchtower in the woods.
"No toilet," she notes in disgust.
Meanwhile, in suburban Ft. Lauderdale, Florida, two assassins — Jack (Aidan Gillen) and Patrick (Nicolas Hoult), disguised as utilities workers — enter the home of the District Attorney and blow it up. That alerts Owen Casserly (Jake Weber), a forensic accountant who just uncovered high-level malfeasance that the DA was about to expose.
So Owen, a widower, takes off with his young son Connor (Finn Little), seeking sanctuary in a Montana survival camp that's run by his former brother-in-law/lawman Ethan Sawyer (Jon Bernthal) — a.k.a. Hannah's ex-boyfriend — and his very pregnant wife Allison (Medina Senghore).
Driving cross-country, they're tracked by the hitmen who set a trap to kill Owen. Under orders from their crime boss (Tyler Perry) to provide a diversion, they ignite a forest fire which then leads now-orphaned Connor to seek refuge with Hannah as the raging fire threatens to engulf their hideaway.
Adapted by crime writer Michael Koryta from his pulpy 2014 novel with Charles Leavitt and director Taylor Sheridan ("Wind River," "Sicario"), it stretches credulity, emerging as simplistic and totally predictable — filled with fast-paced action and Ben Richardson's superb landscape cinematography.
On the Granger Gauge, "Those Who Wish Me Dead" is a superficially satisfying 6, streaming free on HBO Max.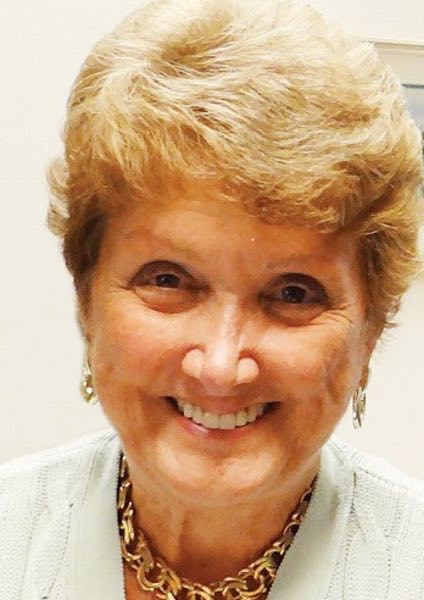 Susan Granger is a product of Hollywood. Her natural father, S. Sylvan Simon, was a director and producer at M.G.M. and Columbia Pictures. Her adoptive father, Armand Deutsch, produced movies at M.G.M.
As a child, Susan appeared in movies with Abbott & Costello, Red Skelton, Lucille Ball, Margaret O'Brien, and Lassie. She attended Mills College in California, studying journalism with Pierre Salinger, and graduated from the University of Pennsylvania with highest honors in journalism.
During her adult life, Susan has been on radio and television as an anchorwoman and movie and drama critic, syndicating her reviews and articles around the world, including Video Librarian. She has appeared on American Movie Classics and Turner Classic Movies. In 2017, her book 150 Timeless Movies was published by Hannacroix Creek Books.
Her website is www.susangranger.com. Follow her on Twitter @susangranger.