Susan Granger At The Movies
Stowaway
Set sometime in the future when interplanetary travel is possible, Joe Penna's sci-fi thriller "Stowaway" on Netflix poses provocative moral questions when an accidental stowaway compromises a vessel's oxygen supply.
As the story begins, the Kingfisher crew — working for a company called Hyperion — blasts off for a two-year mission to Mars. Veteran Astronaut Commander Marina Barrett (Toni Collette) is confident, instructing first-time space travelers David Kim (Daniel Dae Kim), a pragmatic botanist, and Zoe Levenson (Anna Kendrick), an idealistic physician/medical researcher.
Not long after takeoff, they discover a terrified interloper, Michael (Shamier Anderson), a launch support engineer who was trapped in an overhead compartment. As his younger sister's guardian, he's distraught about abandoning her on Earth but then settles in, trying to help where he can although he's not trained for the intricate maneuvers and scientific tasks they're expected to perform.
Problem is: Michael's presence inadvertently damaged a vital carbon dioxide scrubber, meaning that adding an unexpected fourth person, instead of the original three, will deplete their oxygen supply, endangering their survival on this long journey to the Mars colony.
"It's the trolley problem," Zoe says, referring to an ethical-thought experiment that poses the dilemma: Is it better to do nothing and let several people die or to kill an innocent person to save the others?
Eventually, despite warnings about radiation poisoning danger from solar flares, Zoe volunteers to climb a precarious tether to manually fill tanks of liquid oxygen from the launch vehicle.
Director Joe Penna, who penned the sketchy screenplay with his "Arctic" (2018) collaborator/editor, Ryan Morrison, sets up the man vs. nature plot as a philosophical dilemma within the confined, claustrophobic spaceship. But, despite some backstory monologues, we don't know enough about the characters to develop an emotional attachment to them.
FYI: Pre-pandemic filming took place at Munich's Bavaria Studios in Munich and Cologne's MMC Studios.
On the Granger Gauge of 1 to 10, "Stowaway" is a sparse, suspenseful if slow-paced 6, streaming on Netflix.
Mare of Easttown
New season = new series to stream. Kate Winslet stars as an exhausted detective in the compelling seven-episode HBO mystery "Mare of Easttown," set in a small, working-class town in Delaware County, Pennsylvania.
Life isn't easy for Mare Sheehan (Winslet), who is desperately trying to solve a perplexing murder case revolving a teenage girl found sprawled in a creek deep in the woods. Townspeople are wondering whether this grim discovery has anything to do with another young girl-gone-missing a year ago.
Creator/writer/producer Brad Ingelsby, a native of Berwyn, Pennsylvania, set out to tell a story about his hometown: "Easttown is a mixture of a number of different Pennsylvania towns. I wanted the show to be about a certain place in the world, a certain group of people. These people have been born here, raised here and now they're raising their children here."
Which means everyone knows everyone and far too much about their personal business.
Still dubbed "Lady Hawk," Mare is a legendary former high-school basketball star-turned-police sergeant. She lives with her mother (Jean Smart), teenage daughter, Siobbhan (Angourie Rice), and young grandson, Drew (Izzy King).
Mare's son Kevin/Drew's father previously committed suicide, and Drew's estranged, heroin-addicted mother is fighting for custody.
To Mare's dismay, her ex-husband, Frank Sheehan (David Denman), and his fiancée occupy the house directly to the rear of hers with adjoining backyards: "Of all the houses he could move into, he had to buy the one right behind mine!"
Then there's Erin McMenamin (Cailee Spaeny), whose corpse is found in the creek. And who is the mysterious neighborhood prowler, peeping in windows?
Mare resents the arrival of County Detective Colin Zabel (Evan Peters), who's been called into assist. But she seems to find solace with Richard Ryan (Guy Pearce), a creative-writing professor, and her best-friend, Lori Ross (Julianne Nicholson), whose marriage isn't what it seems.
On the Granger Gauge, "Mare of Easttown" is an intriguing 8. Planned as a limited, one-season HBO series, who knows if there will be a second season?
Concrete Cowboy
Netflix's Eastern Western "Concrete Cowboy" reveals a segment of Black history that most of us were not aware of.
Several years ago, commercial writer/director Ricky Staub looked outside his office window in North Philadelphia and was stunned to see a horse and buggy going down the street — like a remnant of another century.
On further investigation, he realized his office was only a mile away from the Fletcher Street stables, a non-profit organization that's been dedicated to inner-city horsemanship for 100 years. That prompted him to write this fictionalized, coming-of-age family drama, revolving around this riding culture.
When rebellious 15 year-old Cole (Caleb McLaughlin) is expelled from yet another Detroit school, his distraught, single mother (Liz Priestly) drives him to Philadelphia to live with his estranged father, Harp (Idris Elba), an ex-con who has found his purpose working with horses.
Barely suppressing his intense feelings of abandonment, defiant Cole hardly knows his father, a gruff disciplinarian who puts him to work mucking out stalls in the stable and criticizes Cole's spending time with Smoosh (Jharrel Jerome), a childhood friend who is heavily into dealing drugs.
Basing his emotionally-involving script on G. Neri's YA novel "Ghetto Cowboy" (2011), Ricky Staub chose to work with real people, rather than professional actors, like Chloe Zhao ("Nomadland," "The Rider"). Staub cast real Fletcher Street riders, authentic urban cowboys (Ivannah-Mercedes, Jamil "Mil" Prattis, Michael Upshur, Albert C. Lynch Jr.), for 10 of the film's 25 speaking roles, particularly for pivotal scenes at horse races and around the campfire.
To avoiding the expense of building sets, Staub filmed on real locations, like the stoops of nearby townhouses, using natural lighting. Idris Elba ("Thor") and Caleb McLaughlin ("Stranger Things") did their own riding, which was a challenge since Elba is allergic to horses and McLaughlin hadn't ridden since he was a child.
Environmental drama also plays a role, since the Fletcher Street stables in the Strawberry Mansion neighborhood has become a victim of gentrification.
On the Granger Gauge, "Concrete Cowboy" is a subculture-solid 7. It's on Netflix, so saddle up!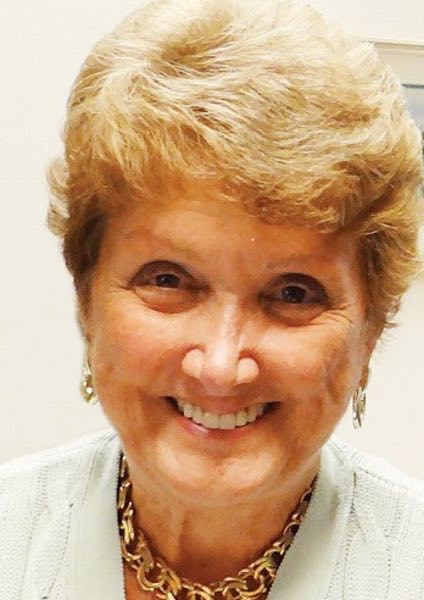 Susan Granger is a product of Hollywood. Her natural father, S. Sylvan Simon, was a director and producer at M.G.M. and Columbia Pictures. Her adoptive father, Armand Deutsch, produced movies at M.G.M.
As a child, Susan appeared in movies with Abbott & Costello, Red Skelton, Lucille Ball, Margaret O'Brien, and Lassie. She attended Mills College in California, studying journalism with Pierre Salinger, and graduated from the University of Pennsylvania with highest honors in journalism.
During her adult life, Susan has been on radio and television as an anchorwoman and movie and drama critic, syndicating her reviews and articles around the world, including Video Librarian. She has appeared on American Movie Classics and Turner Classic Movies. In 2017, her book 150 Timeless Movies was published by Hannacroix Creek Books.
Her website is www.susangranger.com. Follow her on Twitter @susangranger.