Susan Granger At The Movies
Let Him Go
Now available on disc and digital, Kevin Costner and Diane Lane deliver two of the best performances of their careers in "Let Him Go," an intense neo-Western as Montana grandparents — George and Margaret Blackledge — whose only son died in a tragic riding accident.
Gruff and grizzled, he's a retired sheriff who keeps his badge and pistol in a bureau drawer. She's a steely ranch wife who used to "break" wild horses and now bakes Bundt cakes.
In 1963, when their widowed daughter-in-law Lorna (Kayli Carter) marries sleazy Donnie Weboy (Will Brittain), who abuses her and their toddler grandson Jimmy, the Blackledges take off in their 1958 Chevvy station wagon to rescue them from a tight-knit clan of criminals living off the grid in the Badlands of North Dakota.
"We're not young, Margaret," George cautions. "We're not old," fiercely determined Margaret retorts.
Dominated by their chain-smoking, volatile matriarch Blanche (Lesley Manville), the Weboys (pronounced "wee-boys") live in a huge gray farmhouse, seemingly plopped in the middle of nowhere. Intimidating Blanche is cruel and sadistic, believing that overt violence is necessary to maintain control.
Along the way to the inevitable showdown, Margaret befriends a young Native American, Peter Dragswolf (Booboo Stewart), who has his own story of abuse and now lives alone on the prairie.
Based on Larry Watson's 2013 novel, it's subtly, sensitively adapted by writer/director Thomas Bezucha, and the title works on several different levels as the story evolves.
If you recall that Kevin Costner and Diane Lane played Clark Kent's Earth parents in "Man of Steel" (2013) and "Batman v Superman: Dawn of Justice" (2016), you realize their mature, on-screen chemistry is undeniable.
On the Granger Movie Gauge of 1 to 10, "Let Him Go" saddles up a shrewdly stealthy, suspenseful 7. Rent for $5.99 on Amazon Prime or buy for $22.96 on Blu-ray.
Ammonite
Sometimes biographies shed new light on once-obscure historical figures — like "Ammonite" about Mary Anning, a self-taught 19th century paleontologist, renowned for her groundbreaking discoveries of extinct, Jurassic-era marine skeletons.
As portrayed by Kate Winslet, middle-aged Anning is a brusque, working-class misanthrope who has a small shop, selling artifacts to tourists in the dreary British seaside town of Lyme-Regis on the Dorset coast, specializing in the spiral ammonite mollusk fossils she digs out of the steep, rock-strewn cliffs.
Timid Charlotte Murchison (Saoirse Ronan) is depressed, presumably following the loss of a baby, so her wealthy husband Roderick (James McArdle) pawns her off to austere Anning as an unofficial apprentice during her convalescence. Slowly, a tenuous friendship grows between the two lonely women.
It's the 1840s, when homosexuality was never openly discussed. And, yes, there's an explicit love scene, choreographed by Winslet and Ronan under the supervision of minimalist writer/director Francis Lee, whose previous film — "God's Own Country" — chronicled a romance between two men on a Yorkshire farm.
"We just felt really safe," Winslet explains. "I told Francis, who was nervous about it, 'Let us work it out.' And we did, starting with the kissing, boobs, you go down there, then you do this, then you climb up here. We marked out the beats of the scene so that we were anchored in something that just supported the narrative. I felt the proudest I've ever felt doing a love scene — and, by far, the least self-conscious."
Winslet goes on: "This is a story about women speaking up, speaking out. I think uncovering stores where women were repressed in such a systematic way is highlighting how history has covered up their successes. We're not going to do that anymore, world."
In supporting roles, Gemma Jones plays Anning's ailing, widowed mother, while Fiona Shaw scores as Anning's old love interest.
On the Granger Gauge, "Ammonite" is a stark, slow-simmering 6, lacking the spark it needs to make it memorable. Available on DVD and Prime Video Digital.
The Climb
Scheduled for theatrical release last year, "The Climb" is now available on DVD, Blu-Ray and Prime Video Digital — which is probably where this dark-toned comedic chronicle of male friendship belongs.
Adapted into a full-length feature by Michael Angelo Covino and Kyle Marvin from their 2018 Sundance-selected short, it awkwardly follows two bickering buddies — played by themselves — through a series of seven vignettes, each set in a different time and place, chronicling their uphill battle to maintain a viable, if dysfunctional relationship.
Beginning in the Midi in southern France, enthusiastic, athletic Mike is encouraging schlubby, wheezing Kyle to make this strenuous bicycle trek before he marries his French fiancée, Ava (Judith Godreche). At the crest of one of the steep, challenging hills, Mike casually informs Kyle that he's also slept with Ava.
"What do you mean, slept?" puffs Kyle.
"Like, sexually slept," Mike admits.
Not surprisingly, that information drives a huge wedge into their lifelong friendship, as Kyle observes, "You're like a real-life Judas!"
Reckless Mike eventually marries Ava, and it's only after she dies that he reunites with soft-hearted Kyle, who appears at her funeral, unexpectedly taking his estranged buddy's side against some unionized gravediggers.
It seems now-alcoholic Mike was practically raised by Kyle's parents (Talia Balsam, George Wendt); his high-school football equipment is still in the basement of their home. Plus there's the camaraderie of Kyle's sisters (Daniela Covino, Eden Malyn).
So spending Thanksgiving, Christmas and New Year's Eve together is a given, even when anxiety-riddled Kyle reconnects with Marissa (Gayle Rankin), his high-school crush whom nobody else likes.
With the aid of cinematographer Zach Kuperstein, director Michael Angelo Covino utilizes extended Steadicam scenes to go with the flow, maintaining the "cadence" (one of Mike's favorite words). And if Covino looks familiar, he plays the villain, harassing Tom Hanks in "News of the World."
On the Granger Gauge, "The Climb" coasts in with a cynical 6, a corrosive speed-bump on the road to bromance.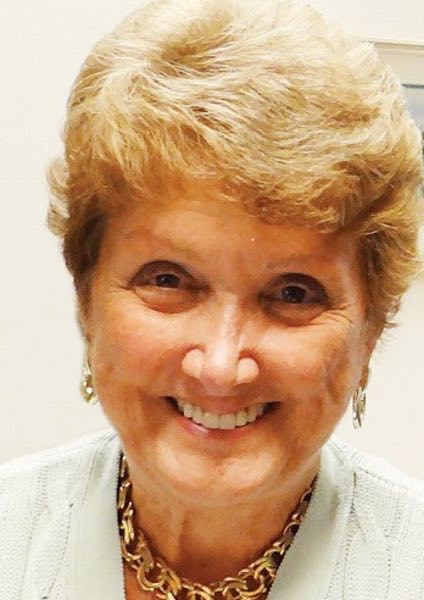 Susan Granger is a product of Hollywood. Her natural father, S. Sylvan Simon, was a director and producer at M.G.M. and Columbia Pictures. Her adoptive father, Armand Deutsch, produced movies at M.G.M.
As a child, Susan appeared in movies with Abbott & Costello, Red Skelton, Lucille Ball, Margaret O'Brien, and Lassie. She attended Mills College in California, studying journalism with Pierre Salinger, and graduated from the University of Pennsylvania with highest honors in journalism.
During her adult life, Susan has been on radio and television as an anchorwoman and movie and drama critic, syndicating her reviews and articles around the world, including Video Librarian. She has appeared on American Movie Classics and Turner Classic Movies. In 2017, her book 150 Timeless Movies was published by Hannacroix Creek Books.
Her website is www.susangranger.com. Follow her on Twitter @susangranger.