Granger At The Movies: One Night, Grandpa, Tenet
One Night in Miami
Oscar-and-Emmy-winning actress-turned-director Regina King ("If Beale Street Could Talk," "Watchmen") is determined to tell powerful stories that haven't been heard — like "One Night in Miami," a fictionalized meeting of Muhammad Ali, Malcolm X, NFL star James Brown and singer Sam Cooke in 1964.
On this February night, Cassius Clay (Eli Goree) defeats heavyweight champion Sonny Liston. Instead of the traditional celebratory party, Clay returns to his Hampton House Motel room, where he's joined by Malcolm X (Kingsley Ben-Adir), Jim Brown (Aldis Hodge) and Sam Cooke (Leslie Odom Jr.).
After many meetings with his spiritual mentor Malcolm X, 22-year-old Cassius Clay has decided to convert to Islam, changing his name to Muhammad Ali. But now Malcolm X is secretly determined to leave Elijah Muhammad's Nation of Islam and form his own organization.
While Jim Brown can still play football, he's decided to opt for a future career in movies and Sam Cooke, who always dreamt of playing the Copa, is re-evaluating his sugary pop repertoire to include more gospel-soul.
While they're all 'celebrities' in their own right, they hold differing views as to how to use their status to affect change in the segregated South, acknowledging "Economic freedom is the freedom that matters most."
Although the concept is 'inspired by true events,' no one knows if these four men ever spent an evening in deep discussion, particularly after a championship boxing match. But Malcolm X's impassioned words — "We're fighting for our lives! Our people are literally dying in the streets every day" — reverberate with relevance.
Adapted by Kemp Powers from his testosterone-charged, Olivier Award-nominated play, it's essentially top-quality filmed theater, marking Regina King's auspicious directorial debut. If King lands an Oscar nomination, she'd be the sixth woman and only Black woman in that directing category in 92 years.
King hopes that her film could be "a piece of art that moves the needle towards real transformative change," noting that it references "conversations that are happening right now."
On the Granger Gauge of 1 to 10, "One Night in Miami" is an intriguing 8. Streaming on Amazon Prime, it may be the right film at the right time.
The War With Grandpa
If you're looking for a frivolous, if forgettable family comedy, featuring esteemed actors like Robert De Niro, Christopher Walken and Jane Seymour — along with Cheech Marin — bouncing on trampolines, playing dodgeball with four rowdy kids, try "The War With Grandpa."
After the death of his beloved wife, Ed (De Niro) becomes irritable. That's perhaps why he has an unfortunate encounter with a grocery self-checkout machine, resulting in a police record.
So his daughter Sally (Uma Thurman) insists that he move into the suburban home she shares with her husband Arthur (Rob Riggle) and their three children: teenage Mia (Laura Mararno), preteen Peter (Oakes Fegley) and tiny, Christmas-obsessed Jennifer (Poppy Gagnon).
Problem is: Ed is given Peter's room, so the resentful sixth-grader must move into the bat-and-mice infested attic. Furious, Peter draws up a formal declaration of war on his grandfather. Although they theoretically agree on the 'rules of engagement,' they're all-too-often ignored.
Most of the laughs, many a bit vulgar, are generated by Ed and his retired buddies (Walken and Marin), along with a cheery-yet-cheeky supermarket clerk. (Jane Seymour).
Adapted from the 1984 children's novel by Robert Kimmel Smith, who died last April, it's scripted by Tom J. Astle and Matt Ember and directed by Tim Hill.
FYI: when you see the name Tre Pearl as 'executive producer,' you should know that he's a Marlboro, New Jersey, high-school freshman whose idea it was to turn the book into a movie — with the help of his parents, Rosa and Marvin, who previously produced the animated "Escape from Planet Earth" and "Life on the Line" with John Travolta.
NOTE: While this is available on Prime Video, it's cheaper at Redbox, the rental company with kiosks at convenience stores, fast food restaurants, pharmacies and grocery stores. You can return rentals to any Redbox location, not just the one from which you rented the DVD.
On the Granger Gauge, "The War With Grandpa" is a silly 6, filled with childish, slapstick pranks.
Tenet
Even the best filmmakers make colossal blunders and "Tenet" comes from Christopher Nolan ("Inception," "Memento," "The Dark Knight" trilogy).
A $200+ million mistake on top of a miscalculation. In the midst of the pandemic, Nolan insisted that his sprawling, unfathomable sci-fi action-adventure be released in multiplexes despite the fact that people are more susceptible to the coronavirus when congregating indoors.
After he's captured on a mission-gone awry, the CIA Protagonist (John David Washington, son of Denzel) must battle espionage to save the world, armed with only one word: 'Tenet.'
His enemy is a Russian arms merchant (Kenneth Branagh), who has somehow gained control of a super-weapon called "inversion," meaning the ability to manipulate things backwards through time. Not time travel. Inverted motion — like bullets loading back into guns after being fired and cars chasing each other in reverse gear.
Along for the bumpy ride are the Protagonist's sidekick (Robert Pattinson) and the oligarch's elegant, aloof, estranged wife (Elizabeth Debicki), who goes through a temporal turnstile.
Attempting to explain some of the Protagonist's bewilderment is a scientist (Clemence Poesy) who tries to unravel its complexity, instructing: "Don't try to understand it. Feel it."
Going back to Tom Hardy's muffled discourse as Bane in "The Dark Knight Rises," British-American writer/director Nolan seems determined to garble dialogue beyond comprehension. Perhaps if you turned on the subtitles you might make some sense of it. But I'm not sure.
Instead, he concentrates on grandiose, special-effects action, employing dozens of stuntpeople in exotic locations. The opening sequence involves a terrorist attack on a classical concert, another is aboard a Boeing 747, then a catamaran, and there's a multi-car chase.
Keep in mind: 'Tenet' is a palindrome, spelled the same backward and forward, meaning you'll see some of the same scenes twice in reverse chronology. Wrecked buildings self-repair and explosions funnel down.
FYI: Although he's not mentioned, George Tenet headed the CIA from 1996 through 2004.
On the Granger Gauge, "Tenet" is a tenuous 5, visually dazzling but absolutely impenetrable, now streaming on Prime Video.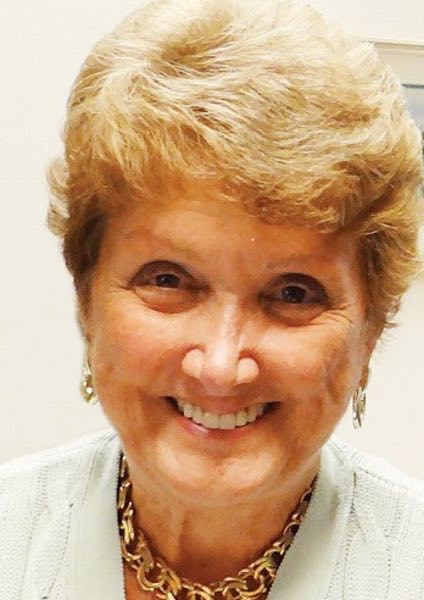 Susan Granger is a product of Hollywood. Her natural father, S. Sylvan Simon, was a director and producer at M.G.M. and Columbia Pictures. Her adoptive father, Armand Deutsch, produced movies at M.G.M.
As a child, Susan appeared in movies with Abbott & Costello, Red Skelton, Lucille Ball, Margaret O'Brien, and Lassie. She attended Mills College in California, studying journalism with Pierre Salinger, and graduated from the University of Pennsylvania with highest honors in journalism.
During her adult life, Susan has been on radio and television as an anchorwoman and movie and drama critic, syndicating her reviews and articles around the world, including Video Librarian. She has appeared on American Movie Classics and Turner Classic Movies. In 2017, her book 150 Timeless Movies was published by Hannacroix Creek Books.
Her website is www.susangranger.com. Follow her on Twitter @susangranger.